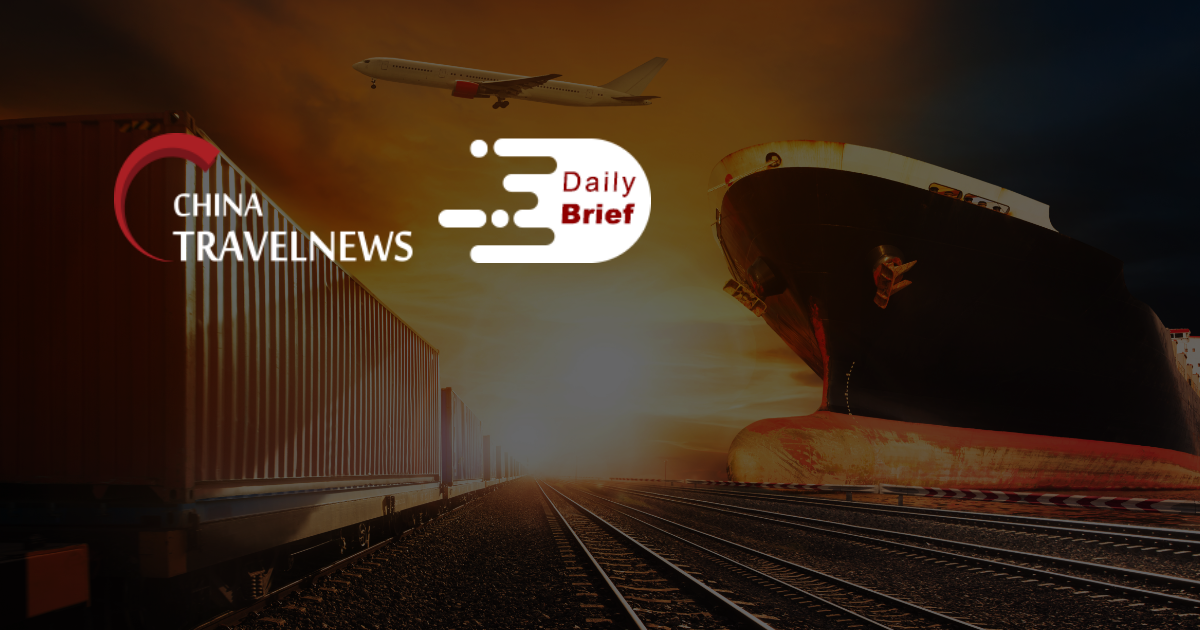 Some land port cities banned from accepting cross-province tourists
>> Travel agencies and online booking platforms are banned from providing cross-province tour services to some of China's land port cities, starting from Friday, China's Ministry of Culture and Tourism announced last week. Bookings for flight tickets and hotel combos in those cities are also forbidden, but in cities connected to Hong Kong and Macao it will be allowed, read the statement issued by the ministry.
Spring Festival travel should be based on risk assessment, says official
>> Travel policies for this year's Spring Festival, which will fall in early February, should be devised based on COVID-19 risk appraisals of different regions and groups, health officials and experts said on Saturday. "Whether or not it is necessary to stay put for the Spring Festival should be based on risk evaluations and should not be uniform across the country," said Liang Wannian, a national-level disease control expert, during a news briefing.
Beijing city calls for less holiday travel to reduce COVID risks during Olympics
>> Beijing city said on Saturday it is advising residents not to leave town during a major holiday season in early 2022, part of efforts to limit coronavirus risks while the Winter Olympics Games are being held. China's capital is keen "to ensure zero local infection, the successful hosting of the Winter Olympic Games and the Winter Paralympic Games, and that the public have joyful, peaceful and tranquil holidays," it said in a statement.
School & workplace closing, events cancellation are most effective anti-Covid measures, study finds
>> A research team including top Chinese epidemiologist Nanshan Zhong and Tencent healthcare experts has found that earlier implementation, longer durations, and more strictness of intervention policies at the early but not middle stage were associated with reduced infections of COVID-19.

The researchers have used a counterfactual model and established a valid causal relationship between policy intervention and reproduction number (Rt) reduction. The average intervention effect revealed that all eight interventions significantly decrease Rt after their implementation. Rt decreased by 30% (22%-41%) in 25 to 32 days after policy intervention. Among the eight interventions, school closing, workplace closing, and public events cancellation demonstrated the strongest and most consistent evidence of associations.
British Airways halts Hong Kong flights amid pilot quarantines
>> British Airways put flights to Hong Kong on hold until March after the imposition of strict quarantine rules by the Asian financial hub's government saw airline crews forced to isolate in a makeshift camp. The London-based carrier's schedule shows no services to Hong Kong until the end of February. British Airways initially suspended flights there late last month, telling the BBC that it was doing so "while we review operational requirements for this route."
Cathay shareholder Qatar Airways' CEO criticizes Hong Kong's Covid policy
>> Hong Kong's stringent Covid-19 policy is "killing" Cathay Pacific Airways, according to Akbar Al Baker, chief executive officer of Qatar Airways, who said the Hong Kong carrier should have had a large percentage of its flights resumed by now. Qatar Airways is the third-largest stakeholder of Cathay Pacific.
HNA units under investigation linked to embezzlement, financial misconduct
>> Two listed subsidiaries of HNA Group have revealed that they are subject to an investigation that sources said may be linked to allegations that shareholders embezzled company funds and illegally used corporate assets as collateral for loans, according to a Caixin report.
Genting Hong Kong granted $30 million loan and approval to resume Taiwan cruises
>> Genting Hong Kong has entered into a Bridge Facility Agreement with its majority owner, Chairman and CEO Lim Kok Thay, that will see it granted access to USD 30 million in order to boost liquidity. The cruise company has also been granted by Taiwan authorities the approval to resume domestic sailings via its Explorer Dream vessel.
IHG partners China Duty Free to introduce its brand Regent to Hainan
>> IHG Hotels & Resorts has partnered with China Duty Free Group to develop two new luxury and lifestyle hotels in Hainan, the Regent Sanya Haitang Bay and Hotel Indigo Sanya Haitang Bay. This partnership resonates with China's national strategy to build Hainan into an international hub for tourism and shopping, and augment its role as a free trade port.