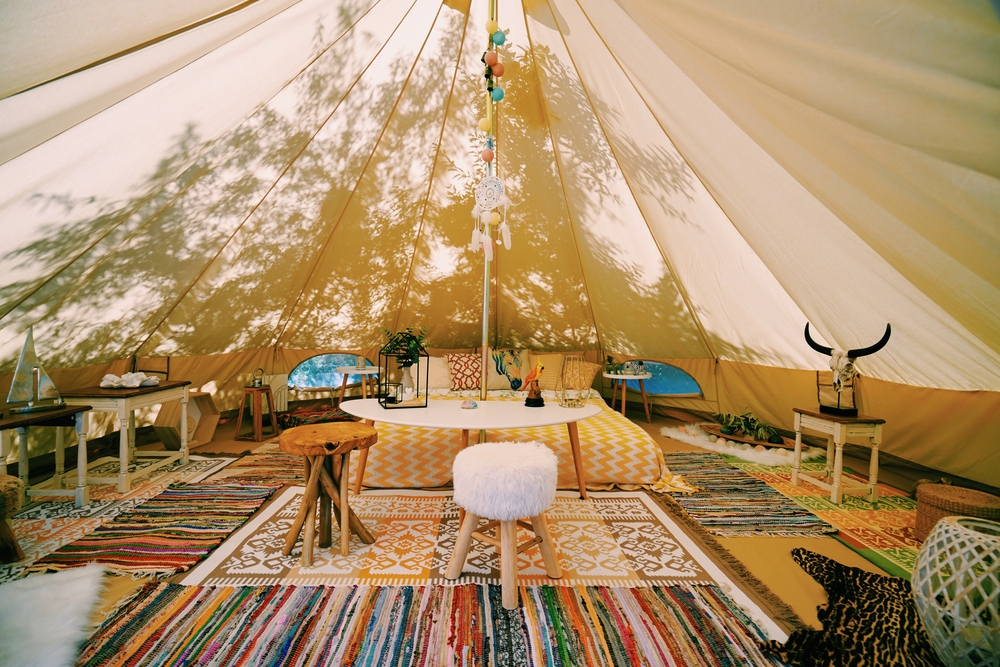 Lifestyle camping brand Dare Glamping has secured nearly RMB 10 million (USD 1.6 million) in an angel financing round, which was jointly invested by Dinosaur Fund and WE Capital. The proceeds will be used for campsite development and market operation.
Founded in late 2020 in Sanya, Dare Glamping mainly provides standardized packages for novice campers, offering breakfast, afternoon tea, tent setting-up experience, dinner and campsite activities, for RMB 799 for person. Dare Glamping's target customers can be categorized into two groups: females who favor super campsites like Sanya and family groups that prefer sites at the outskirts of cities.
Co-founder Zhengnan Shi said that Dare Glamping would continue to upgrade packaged products for beginners, and improve campsites and services for customers.
Camping has become a trend since 2020 as an outdoor lifestyle activity for vacationing, with plenty of photo opportunities. Dare Glamping generates about 60% of its users from fashion and lifestyle sharing platform Xiaohongshu, and has formed glamping partnership with the platform.
Dare Glamping has chosen Sanya, an increasingly popular tourist destination, to launch the company's first campsite. Mr Shi said that having a good campsite location in attractive nature with good facilities and easily accessible by a large urban population is the core competitiveness for a camping brand.
With over 20 sites in operation in Sanya, Wuhan, Beijing, Shanghai and some other cities, Dare Glamping is still expanding its foothold. In the first half of this year, the company's revenue reached RMB 10 million (USD 1.6 million).
China's camping industry is still in its infancy, with opportunities in segments such as equipment, activities and services. As an outdoor lifestyle brand, Dare Glamping said that it will develop more diverse products and outdoor activities in the future.