Skyscanner just announced that it has appointed Microsoft veteran and former Travix CEO John Mangelaars as the metasearch giant's new CEO, following "an extensive international search".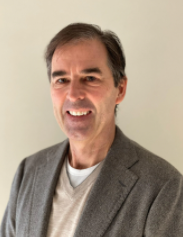 John, who spent 23 years at Microsoft, latterly as European Vice President, Advertising & Online, joined online travel agency group Travix as CEO in 2013.
John will replace Moshe Rafiah, who has been splitting his time as CEO between both Skyscanner and Travelfusion.
Moshe founded Travelfusion over 20 years ago, and now he will return to focus on the B2B travel distribution platform. He'll remain on Skyscanner's Board as Vice Chair, a role he has held since 2019.
Trip.com Group-owned Skyscanner announced last June that its then CEO Bryan Dove would step down and be replaced by Moshe, vice chair of Skyscanner and founder of Travelfusion.
In an exclusive interview with ChinaTravelNews last year, Moshe expressed a strong belief in Travelfusion's Direct Connect solution.
"I strongly believe that the Direct Connect trend is going to continue to grow at pace and benefits airlines as well as meta and OTA players in so many ways. Travelfusion technologies are based on the Direct Connect model and I feel certain we'll continue to see it play an ever-increasing role in acting as the main infrastructure provider driving the Direct Connect trend."
Trip.com Group invested in Travelfusion in early 2015 and snapped up Skyscanner the following year.
In December 2019, the Chinese online travel agency bought Travix from corporate travel giant BCD Travel.