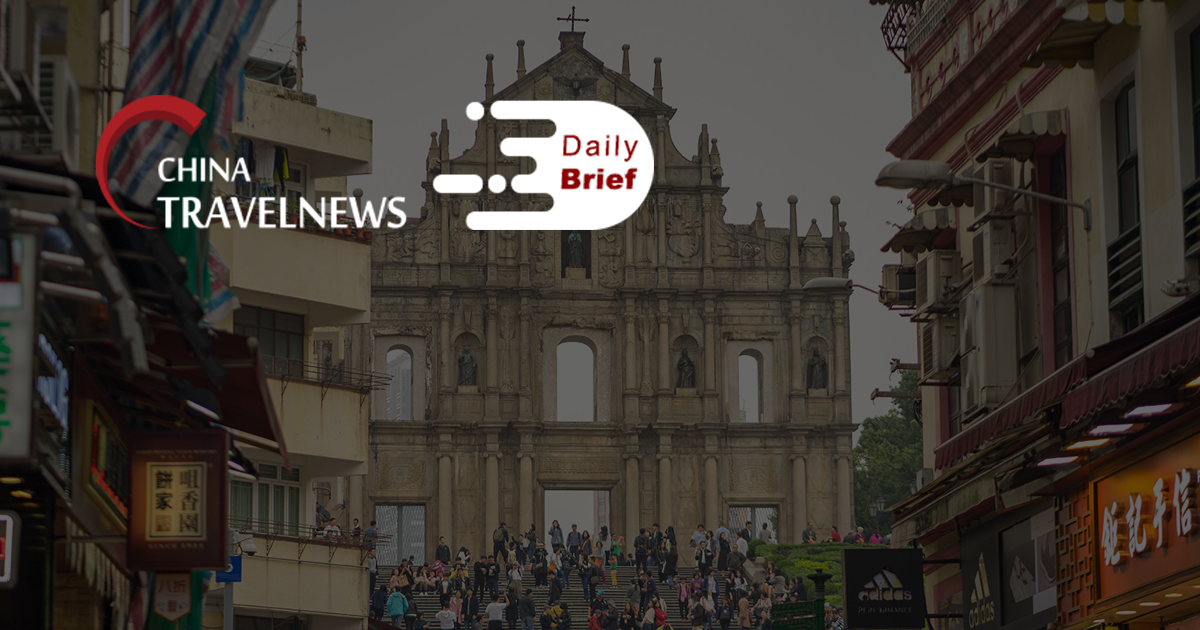 Taiwan travel agencies continue focusing on domestic business after revenue drop
>> Taiwanese travel agencies will continue to focus on domestic travel this year, as some major agencies suffered a 70 to 80 percent decrease in annual revenue last year due to the coronavirus. Revenue began to drop from February of last year and worsened through May, as international travel ground to a halt.
Macau has no idea how China's advice against travel will impact tourism
>> Tourism authorities in Macau say they do not have any forecast regarding possible negative impact on visitor arrivals to the city as mainland China officials advise people to avoid traveling during the Chinese New Year break in February. Visitors from Guangdong province made up nearly 60% of Macau's mainland Chinese visitors for the first 11 months of 2020.
China eyes full rebound of air travel
>> China's civil aviation authority will adjust policies to boost the resumption of international flights and improve international air cargo capacity this year, according to a conference report released by the Civil Aviation Administration of China. The nation will step up measures to ensure efficient flight schedules for domestic and international airlines, upgrade China-US and China-Europe civil aviation cooperation and gradually loosen air travel policies in the special administrative regions of Hong Kong and Macau.
Chinese banks pump investment to boost cultural, tourism industries
>> Chinese banks will be financing 320 national cultural and tourism projects to promote high-quality development of the relevant industries. The projects were jointly selected by the Ministry of Culture and Tourism and six banks, including the China Development Bank and the Export-Import Bank of China. The projects are expected to receive a total investment of around USD 95.7 billion.
Lagardère Travel Retail partners with Hainan Tourism to open big store
>> Lagardère Travel Retail has partnered with Hainan Tourism Investment Development to open its second large-scale, Duty Free store in downtown Sanya. The tax-free operator brings 278 brands to this latest location, its third in the region, spanning perfume and cosmetics, fashion, jewelry, wine and spirits and food.
Shiji continues global expansion with growing presence in Latin America
>> Shiji Group has expanded its global presence with the formation of operations in the Latin America region to provide extended services and support to the company's customer base.