A total of more than 1.84 million flights were scheduled worldwide in August this year, accounting for just 53% of those in August 2019, according to travel data and analytics company Cirium.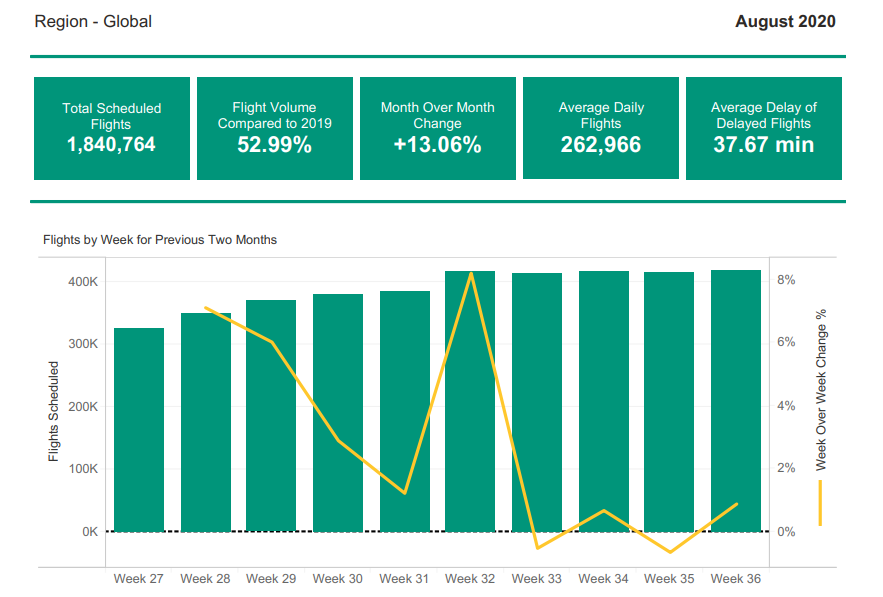 The top 5 airlines by flight volume compared to 2019 were American Airlines, China Eastern Airlines, Delta Air Lines, Southwest Airlines and United Airlines. By sheer volume, Delta was the largest carrier, while by year-on-year recovery, Southwest held the top place with scheduled flights back to nearly 80% of 2019 level.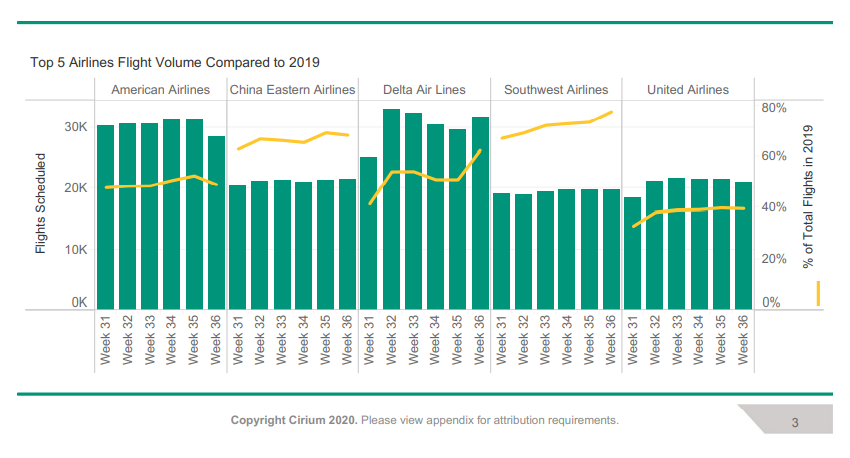 For the Asia Pacific region, the number of total scheduled flights was more than 760,000 in August, accounting for more than 41% of the global figure, and was more than 66% of the 2019 level. The average delay time of delayed flights was 48 minutes.