India's six-year-old hotel startup OYO reported that its revenue in fiscal year 2019 rose 4.5 times to USD 951 million while net loss widened six times to USD 335 million.
OYO is facing a drop in bookings in China, its largest market outside India, because of the outbreak of the coronavirus, now termed Covid-19, though the extent of the impact on its business is yet to be ascertained, senior executives of the hospitality startup said on Monday.
The China market generated revenue of USD 307 million during the fiscal year but posted USD 197 million in net loss, accounting for nearly 60% of the company's total loss for the year.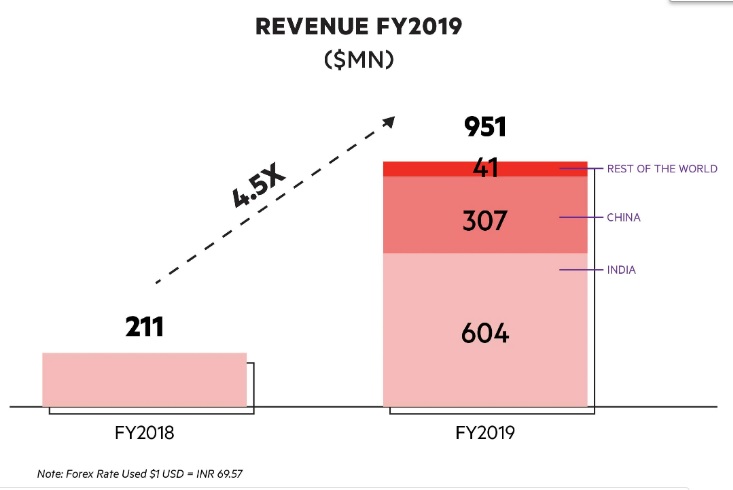 China and other international markets contributed to USD 252 million (75%) of the USD 335 million losses for FY2019, while these markets constituted only 36.5% of the global revenues.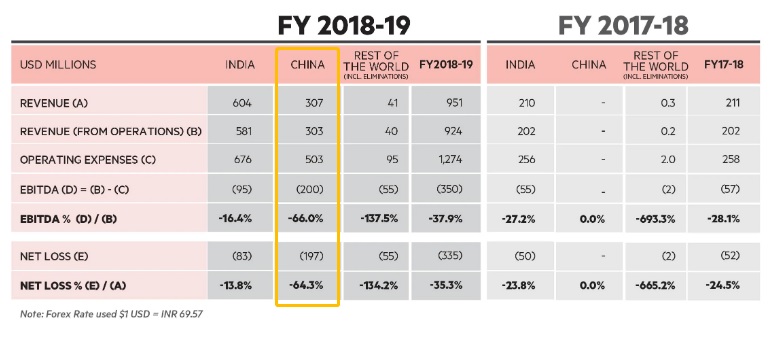 In calendar year 2019, it increased revenues 3 times on a year on year basis with over a million rooms across the globe, hosting over 180 million guests from 120+ nationalities. The company grew its total properties to 43,000+ hotels and offered customers access to over 50,000 vacation homes.