Tongcheng Tourism (LY.com)'s president Mr. Heping Ma made an unexpected appearance and spoke at a staff meeting of Hongtu Airlines last weekend.
ChinaTravelNews learned that Tongcheng plans to make a strategic investment in the airline company as cross ownerships of airlines, ticketing platforms and online travel companies are increasingly prevalent.
Yunnan-based Hongtu Airlines was inaugurated in early 2014 with registered capital of RMB 600 million. The carrier was certified as a qualified airline operator in May 2016 and started to operate passenger transport as the sixth base airline company at Kunming Changshui International Airport.
Hongtu Airlines is a privately-held company with a relatively diversified shareholding structure, like most Chinese airlines launched in recent years.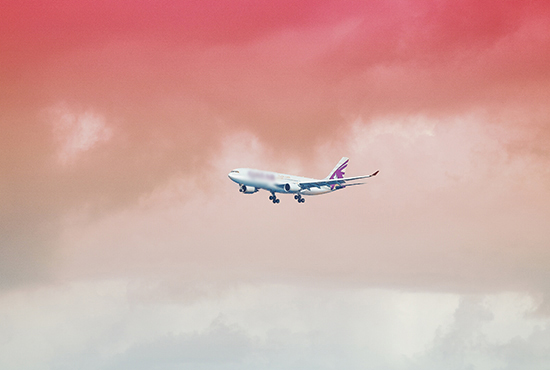 Tongcheng Tourism has already set up its airline arm two years ago. Mr. Ma revealed on April 27 that the company plans to establish its own airline company with registered capital of RMB 1 billion.
Prior to that, Tongcheng's domestic peer Qunar also planned to launch a low-cost airline. The company confirmed in March 2016 that it would invest RMB 600 million (USD 92 million) in Shenhui Airlines, in partnership with another Shenzhen firm.
OTA giant Ctrip, a stakeholder of both Tongcheng and Qunar, agreed to invest RMB 3 billion in China Eastern Airlines through a private placement in April 2016 and formed a close partnership with the state-owned airline company.
The "tourism plus airline" model has been proven viable as Spring Tour, one of the biggest tour operators in China, entered the airline business in 2005 and established low-cost carrier Spring Airlines.
After entering the online travel era, OTAs in China now start to expand into hotels, tourist attractions and airlines on both demand and supply sides of the value chain in order to acquire customers and build their own core advantages by providing a full range of services.
On the other hand, airline companies continue to extend their service chain by launching packaged products like "air ticket+hotel+X" that are the domains of OTAs.
China Eastern has set up its own e-commerce unit in an effort to transform itself from a traditional carrier to an aggregator of modern airline services. In the meantime, the country's fourth largest carrier Hainan Airlines has tapped the online travel booking sector by investing in Tuniu. (Translated by Jerry)