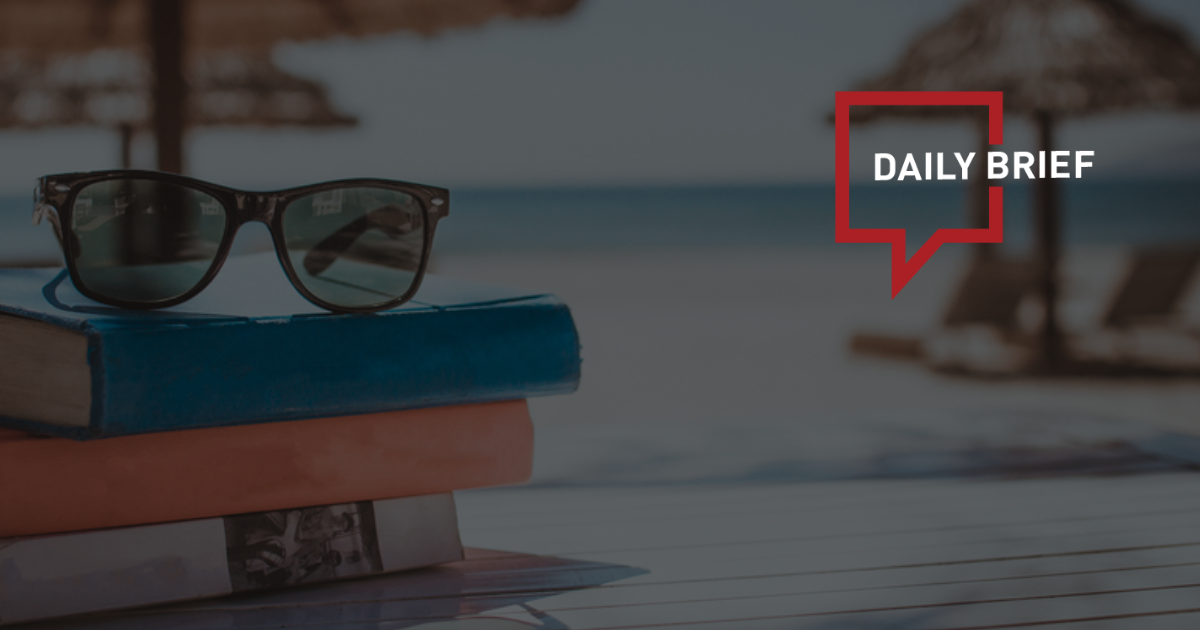 Trip.com Group continues to count on generative AI to serve travelers
>> James Liang, Executive Chairman, Trip.com Group has stated that generative artificial intelligence (AI) technology "will not replace OTA (online travel agency) platforms", rather it will improve the "operational efficiency of OTA platforms". The developments related to AI emerged as Trip.com Group shared that its net revenue RMB 11.2 billion increased by 180% year-over-year in Q2 and exceeded the pre-COVID level for the same period in 2019 by 29%.
China's resort and hotel operators await windfall as National Day holiday set to unleash pent-up demand, inflate room prices
>> Resort and hotel operators in China are expecting another windfall during the eight-day National Day holiday later this month as a boom in tourism overwhelms capacity, allowing the industry players to raise prices. In some cases, the operators could inflate fees by as much as 10 times the average rates, some of them said, a welcome relief for the industry seeking to make up for lost income and opportunities in the past two years.
China's hotel market to reach $166b by 2028, says analysis
>> The hotel market in China is expected to reach $166.02 billion by 2028, growing at a CAGR of 8.86% from 2022 to 2030, according to the latest report on the Chinese hotel market by ResearchandMarket.com. Mid-range hotels in the country will remain popular in the coming years due to their mass appeal to business travelers, budget-conscious travelers and tourists. In terms of cities, China's hotel market mainly comprises Beijing, Shanghai, Guangzhou, Shenzhen, Hong Kong, Macau and others as the top cities.
Astra Tech-Alipay+ deal: Chinese, South Korean tourists to UAE have it easy on payments
>> More than 3,000 merchants will start offering Alipay+'s cross-border digital payment solutions in the UAE from this month. This will allow Alipay+'s 1.4 billion plus digital wallet users to do transactions while on visits to the UAE, using their home e-wallets. Under the deal, UAE-based Payby merchant network can start accepting six Alipay+ partner e-wallets. This would be for tourists from China, the Philippines, South Korea, Thailand, Malaysia and Italy.
Trip.com Group revenue nearly triples in Q2, outbound bookings recover 60%+
>> Trip.com Group said its net revenue of RMB 11.2 billion (USD 1.6 billion) increased by 180% year over year in the second quarter this year and exceeded the pre-COVID level for the same period in 2019 by 29%. Net income for the second quarter was RMB648 million (US$91 million), which improved from RMB43 million for the same period in 2022. Outbound hotel and air reservations recovered to over 60% of the pre-COVID level for the same period in 2019.
Chinese teenagers embrace educational tours during the summer break
>> This summer, renowned museums across China have witnessed an unprecedented surge in demand, with tickets becoming increasingly hard to get. More and more primary and secondary school students are choosing to broaden their horizons and gain valuable experiences through study tours. Data indicates that from January to June 2023, the number of students participating in study tours organized by Ecwalk, a prominent travel agency based in Guangzhou, has more than doubled compared to the same period in 2019, reaching a level that is 70% of the total for the entire year of 2019.
Hangzhou tour guide fined for threatening tourist
>> A tour guide in Hangzhou, capital of Zhejiang province, has been fined RMB 20,000 ($3,000) and had his license suspended for 30 days for threatening to kick off a tourist who refused to go on a mandatory shopping trip. The incident was caught on video and went viral on social media. The video shows the tour guide, surnamed Yang, arguing with a tourist surnamed Su over the shopping trip. Yang can be heard threatening to kick Su off the bus if he does not go on the trip.
Air China, Rolls-Royce break ground on MRO joint venture in Beijing
>> Air China and the British engineering giant Rolls-Royce broke ground on their joint venture of aero-engine maintenance, repair and overhaul (MRO) facility in Beijing. The new joint venture, Beijing Aero Engine Services Company Limited (BAESL), will provide MRO services to both Chinese and international airline customers. Air China and Rolls-Royce each hold 50% of the shares in this joint venture, which is located adjacent to Beijing International Airport.
China's Hainan Airlines reports surging passenger transport volume in H1
>> Hainan Airlines saw soaring passenger traffic in the first six months of the year, according to the company's mid-year report. In the first six months of 2023, Hainan Airlines transported 28.46 million passengers, a remarkable surge of 173.9% from the previous year. The company also saw its total transport turnover grow 133.38% year on year to 4.62 billion tonne-kilometers, data from Hainan Airlines shows.
Tibet's January-August air passenger volume exceeds pre-COVID level
>> From January to August, southwest China's Tibet Autonomous Region recorded an air passenger volume of 4.582 million, a year-on-year increase of 51%. The figure was 118.8% of that reported for the same period in 2019. The volume hit a record high for a single day on Aug. 5, when the region handled 28,600 air passengers.