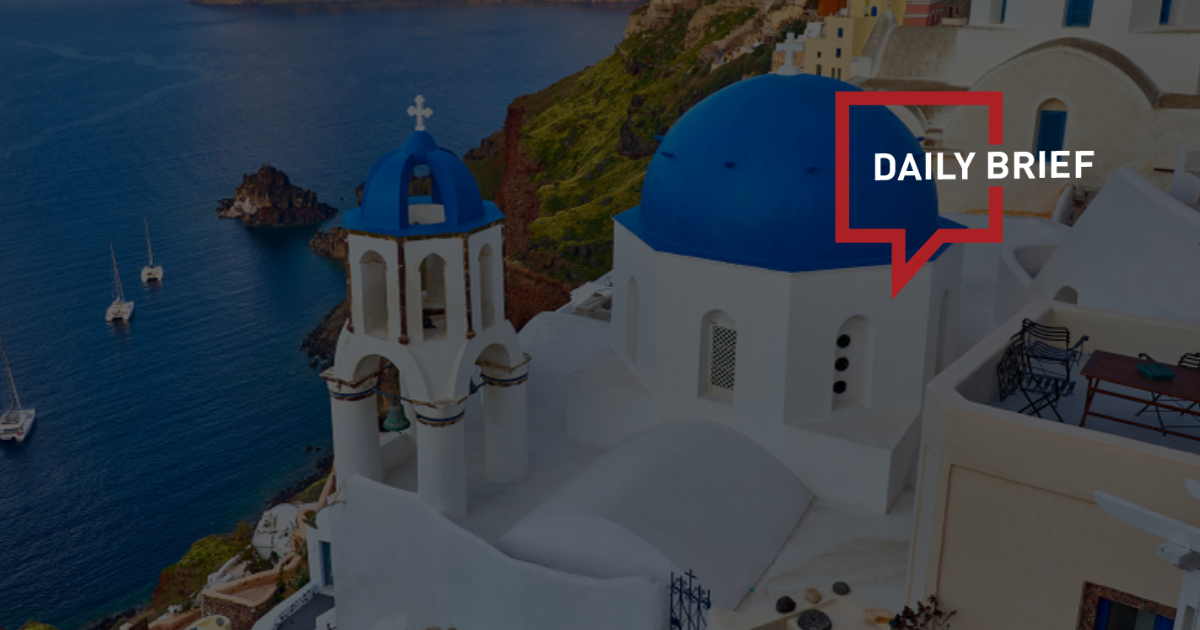 First Chinese cruise to South Korea in 6 years not fully booked amid safety, health concerns
>> South Korea is welcoming the first cruise from China heading to Jeju Island after a six-year hiatus. However, Chinese analysts have a cautiously optimistic view about the sector's prospects, as the load factor is lower than expected. The Global Times learned that Blue Dream Star carried fewer than 800 passengers during its stop in South Korea. The 25,000-ton cruise ship can carry 1,053 travelers.
Chinese airlines' losses narrow as travel recovery gathers pace
>> China's three largest airlines' losses narrowed significantly from the previous three months as a recovery in the domestic aviation market gathered pace. Air China posted a loss of RMB 0.6 billion ($82.32 million) for the second quarter, down from the previous quarter's RMB 2.9 billion. China Eastern Airlines cut its second quarter loss to RMB 2.4 billion. HSBC Global Research forecasts that the three state-owned carriers could log RMB 10.4 billion in profit over the second half of 2023
China Travel International's profit attributable to shareholders achieved HK$ 224 million in 1H2023
>> China Travel International Investment Hong Kong Limited has announced its interim results for the six months ended 30 June 2023. In the first half of 2023, the Group reported consolidated revenue of HK$2,055 million, representing a year-on-year increase of 132%. Profit attributable to shareholders resumed to HK$224 million, a turnaround from the previous year.
Trip.com and Mastercard partner to offer discounts in 17 APAC territories
>> Trip.com has launched out an exclusive campaign with Mastercard to offer travelers discounts off all flights when they pay with any Mastercard World or World Elite Consumer Credit and Debit cards on the Trip.com app. This comes shortly after Trip.com Group and Mastercard signed a Memorandum of Understanding (MOU) earlier this year. The promotion will run in 17 territories across the Asia Pacific region for one year from 1 September 2023 until 31 August 2024.
Meituan benefits from strengthening of "consumer mindshare" in travel
>> Meituan's senior management has highlighted that its prowess in consumption data analysis as well as the efficacy of its marketing tools paved the way for the e-commerce platform to post a solid financial performance in its core local commerce segment in the second quarter (Q2) of this year. Overall, revenues from the core local commerce segment increased by 19.4% to RMB51.2 billion in Q2, up from RMB42.9 billion in Q1.
"On the profitability side, it is worth mentioning that the second quarter was a peak season for local service. We think it's really important for us to have sufficient investment in this quarter to further stimulate consumption recovery and help us solidify our competitive advantage as well as to enhance consumer mindshare," said Wang.
Travel spending in China maintains high growth momentum in August, survey finds
>> Consumer spending bounced back in August after a tepid July, according to the China Beige Book's survey of Chinese businesses released Thursday. In August, "the Services sector 'revenge spending' basket saw continued strength, with travel and chain restaurants maintaining their high growth momentum and sales jumping in hospitality," the China Beige Book report said. Domestic travel has seen a surge of activity this summer. In a report Monday, Nomura analysts found the seven-day moving average of domestic flights remained more than two times greater than what it was in August 2019.
China logs over 82 million entry-exit trips during summer break
>> China logged more than 82.41 million entry-exit trips between July 1 and August 29, said immigration authorities. Among them, 41.19 million trips were made by mainland residents, 32.47 million were made by residents in Hong Kong, Macao and Taiwan, and 5.06 million by foreigners.
China-Mongolia border port resumes railway passenger traffic
>> Erenhot, the largest land port on the China-Mongolia border, welcomed the first batch of 74 inbound visitors on Wednesday morning, as the port resumed railway passenger traffic. The resumption of passenger traffic is expected to greatly facilitate the travel for attendees of the upcoming international and China-Mongolia expos scheduled in China, while also fueling the growth of China-Mongolia trade.
Club Med welcomes travelers back to China with five stunning resorts
>> Club Med welcomes international travelers back to its five premium resorts in China: Club Med Beidahu, Club Med Changbaishan, Club Med Guilin, Club Med Lijiang and Club Med Yabuli. Rachael Harding, CEO of Club Med for East, South Asia and Pacific, said "As visa-free travel returns for international travelers, these five resorts stand as testament to Club Med's commitment to creating extraordinary vacations with all-inclusive, premium experiences."