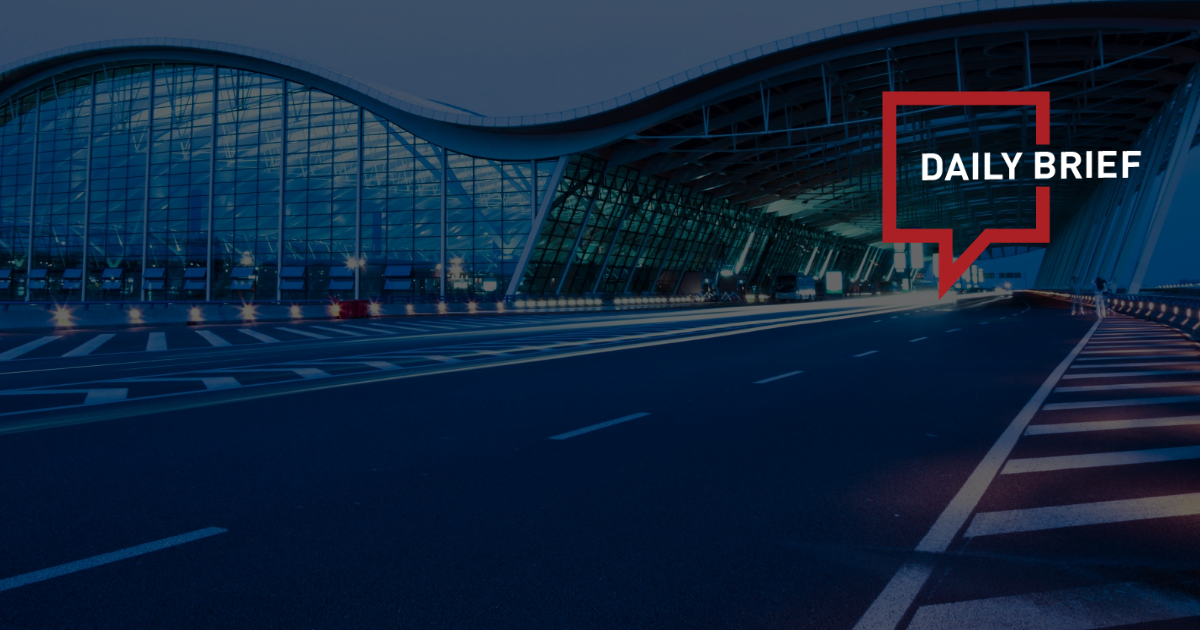 Chinese minister hopes US will further increase direct flights with China
>> China's minister of culture and tourism said on Tuesday China hopes the United States will further increase direct flights with China and facilitate visa applications for Chinese nationals, according to a ministry statement. Minister Hu Heping made the comments when meeting with U.S. Commerce Secretary Gina Raimondo, the report said.
US commerce secretary visits China theme park
>> U.S. Commerce Secretary Gina Raimondo visited Shanghai Disneyland and a Boeing facility in China Wednesday, touting two prominent American exports as she wrapped up a trip aimed at boosting Chinese-U.S. business ties.
China's travel rebound could result in sky-high jet fuel prices
>> After years of pent-up demand for leisure and business travel due to Covid-19, millions of Chinese passengers are returning to the skies as the nation leads an aviation boom across Asia. Yet the resurgence comes with a drawback: It's likely to lift jet fuel consumption amid tight supplies, potentially supercharging prices.
Thailand mulls easing visa rules to lure Chinese, Indian tourists
>> Thailand is likely to ease visa rules for Chinese and Indian travelers and allow longer stays for visitors from all nations as new Prime Minister Srettha Thavisin looks for ways to boost tourism revenue to nearly $100 billion next year. Chinese — the largest group of visitors before the pandemic — face a costly and cumbersome visa application process, which has been a drag on the tally this year, according to the premier.
Saudi targets 4 million Chinese tourists by 2030
>> Saudi Arabia aims to welcome 4 million Chinese travelers annually by 2030 as part of its ambitious Vision 2030 economic diversification path, with a new campaign set to push the Gulf country as a summer getaway. Alhasan Aldabbagh, president of APAC markets at the Saudi Tourism Authority, said the agency is on track to meet its targets "as per our China readiness plans".
Tongcheng carries growth momentum in hotels category into Q2
>> Chinese online travel company Tongcheng Travel sustained growth momentum in hotels with room nights up over 130% vs 2019 in Q2. Tongcheng highlighted that the team not only managed to take advantage of the growing demand for accommodation reservation services, but it also proactively generated demand via hotel stays for different occasions.
China Eastern adds Istanbul as China-Europe capacity climbs steadily
>> China Eastern Airlines has opened reservations for a new route linking Shanghai and Istanbul, becoming the first Chinese carrier to offer a nonstop connection between the cities. Flights from Shanghai Pudong International Airport (PVG) to Istanbul Airport (IST) will launch on Sept. 28, operating three times per week on Tuesdays, Thursdays and Saturdays.
MGM China is renovating Macau hotels to become 'vehicle for culture and art'
>> Macau casino operator MGM China Holdings is renovating its properties and adding spaces for arts and cultural experiences as part of its commitment to help diversify the city's economy. Of its two casino hotels, MGM Macau will rebuild 60,000 sq ft on the first floor into venues that will be used for performances, fashion events and exhibitions.