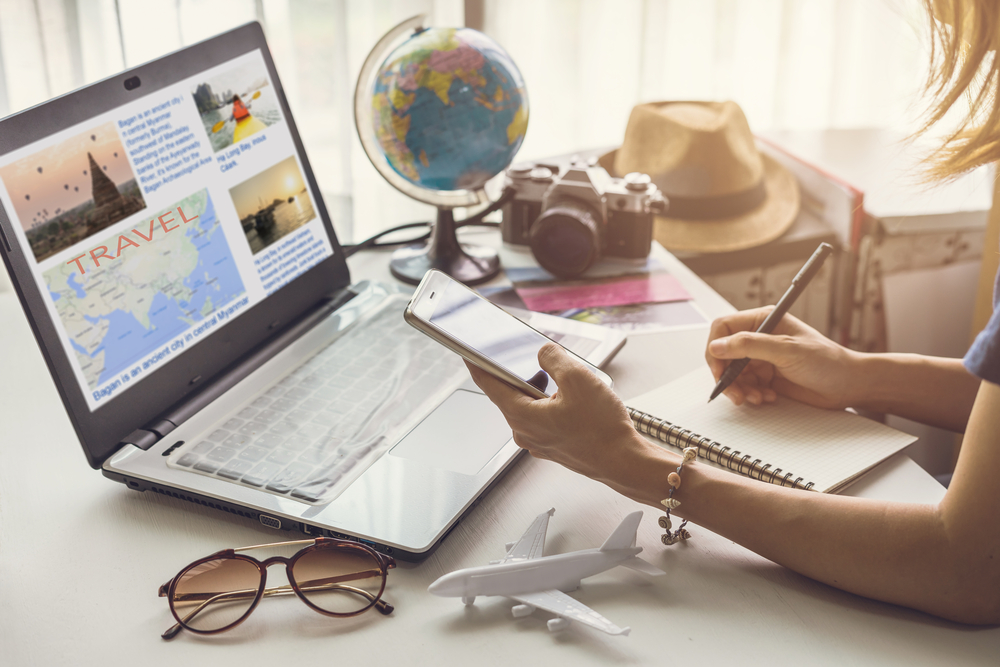 ChinaTravelNews, Ritesh Gupta – Tongcheng Travel has sustained its growth momentum in the hotel accommodation business into the second quarter (Q2) of this year. The Chinese online travel company highlighted that its domestic room nights went up by over 130% in Q2, as compared to the same period in 2019.
Tongcheng shared that it registered "record highs in terms of revenue and volume" for its transportation ticketing and accommodation reservation businesses in Q2 of this year.
Overall Q2 revenue increased by 117.4% from RMB1318.7 million last year to RMB2866.3 million this year.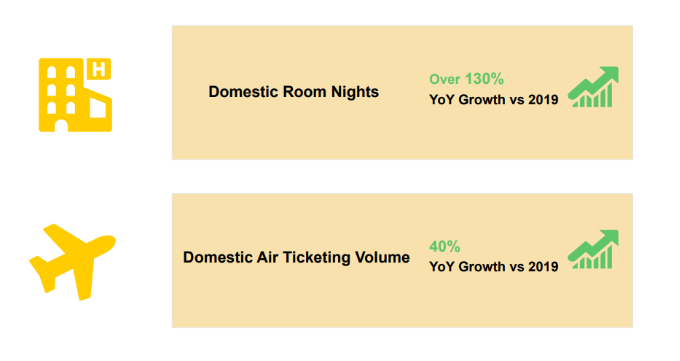 Accommodation business
The accommodation category stood out for its performance, in terms of "new highs both in its revenue and volume", according to the team at Tongcheng. More positive news came in the form of strengthening of the hotel B2B business (software-as-a-service solutions to more individual and chain hotels).
Tongcheng highlighted that the team not only managed to take advantage of the growing demand for accommodation reservation services, but it also proactively generated demand via hotel stays for different occasions.
This meant that Tongcheng chose to extend stay offerings for events such as music festivals and concerts, which according to the company are becoming increasingly popular this year. This worked as the company managed to garner bookings from such initiatives. Tongcheng believes that all these initiatives are responding well as there have been fundamental changes in guests' behaviour, such as the increasing popularity in short-haul travel and staycations.
Overall, revenue in this segment went up by over 94% from RMB543.5 million In Q2 last year to RMB1055.4 million for the April-June period this year.
The company has taken certain initiatives in the past that too are now contributing to growth in this category.
One, Tongcheng has diversified its hotel brand portfolio ranging from low-star to high-star hotels.
Second, when there was hesitation or uncertainty about bookings and travel in general owing to the pandemic over the last couple of years, Tongcheng decided to embrace guest-friendly policies. This is reflected in the decision to introduce services that enable a booker to feel their money isn't going to be blocked in case they chose not to go ahead with the stay and if they do book then they are going to experience a seamless, frictionless experience. This was done via letting a booker stay first, pay later, check-in without any deposit and pay after check-out. Tongcheng made use of the available third-party pay credit system, and this covered over 90% of hotels on its platform.
The team also activated the instalment or flexible payment scheme to meet the credit consumption demand of the younger demographic. According to Tongcheng, "tens of thousands of users" have already availed this flexible payment option, as witnessed last year. The company also works with hotels and in conjunction with them has facilitated various self-service including pre check-in, room selection, stay extension etc. for an improved guest experience that matches their expectations post Covid era.
The technology team, too, is contributing in terms of strengthening the customer service arena. Tongcheng managed to increase automation in its customer service by handing over standardized problems to AI-driven robots, which further enhanced the customer service efficiency, stated the company.
Tongcheng and Trip.com Group share hotel and accommodation, transportation ticketing and other travel products for sale on each other's online platforms. At the end of 2022, Tongcheng had around 2.5 million hotels and alternative accommodation options on its platform.
Tongcheng also shared that it has strengthened its presence in the packaged tour market through the acquisitions of travel agency companies.
Transportation ticketing
Revenue from transportation ticketing services increased by 141.2% from RMB619.5 million in Q2 last year to RMB1494.6 million for the same period this year, which was mainly due to the strong rebound in demand in transportation ticketing services.
The revenue generated from transportation ticketing increased by 5% in the total revenue pie, rising from 47% to over 52% in Q2 this year.
Domestic air ticketing volume registered 40% year-on-year growth in Q2 of this year as compared with the same period in 2019. In this segment, Tongcheng offers over 400,000 routes operated by more than 750 airlines and agencies.
Ample room for growth
The entire travel industry remains bullish, considering the support from the government and the fact that consumers from lower-tier cities continue to drive growth in this sector.
According to Tongcheng, the tourism-related infrastructure "still has ample room for advancement, particularly in lower-tier cities". For its part, the online travel company has been strengthening its technological and service capabilities via investment in companies in such locations. This, according to the company, is helping small and medium-sized hotels in lower-tier cities to improve their daily operational efficiency.