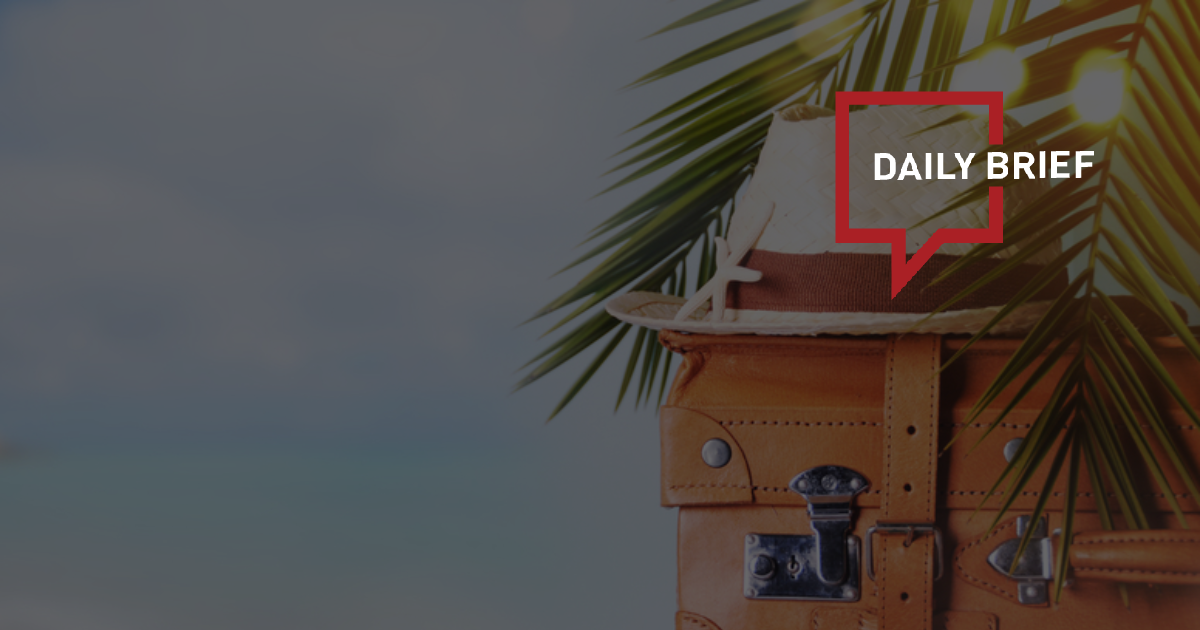 Lifestyle hotel group Atour doubles its revenue in Q2
>> Chinese lifestyle hotel group Atour reported that its net revenues for the second quarter of 2023 increased by 112.3% year-over-year to RMB 1,093 million (USD 151 million). Net income for the quarter was RMB 239 million (USD 33 million), compared with RMB 60 million for the same period of 2022.
Norway considers China one of the most important sources of tourism
>> China is one of the world's most important sources of international tourism, and new developments in the country promise a resurgence in the global industry. The recent decision to allow Chinese tour groups to organize trips to nearly 140 countries has been met with excitement across the world. Jason Wang, the chief representative of Greater China at VisitNorway told CGTN that Norway considers China one of the most important sources of tourism.
Alipay updates international version featuring services tailored for international visitors travelling in China
>> Ahead of the Hangzhou Asian Games, Alipay, the leading digital payment and lifestyle service platform in China, announced the launch of an updated "International Version" of the app with customized services for overseas travelers to China. The new international version aims to fulfill international travelers' mobile payment needs in China and enhance their local travel experience. It also integrates frequently-used travel services, including hotel booking, air tickets booking, car-hailing, public transport, and exchange rate checking. The updated version also includes services related to the Asian Games through the Smart Hangzhou mini program.
Alvin Liu named China President at Boeing
>> The Boeing Company today announced the appointment of Alvin Liu as president of Boeing China, effective Sept. 1. Liu has been serving in the role of president on an interim basis since July 10, following the announcement that his predecessor, Sherry Carbary, plans to retire later this year, concluding a distinguished, 34-year career at Boeing.
In his new role, Liu will be responsible for developing and implementing Boeing's growth and partnership strategies in one the company's largest commercial markets. He will be based in Beijing and report to Dr. Brendan Nelson AO, president of Boeing Global.
Hengqin dangles incentives up to RMB 5 mln to foster tourism industry growth
>> Hengqin has introduced a set of 25 measures with subsidies of up to RMB5 million (MOP5.5 million/ US$0.69 million), with the objective of bolstering the collaborative growth of the cultural and tourism sectors of the region and Macau. Tourism operators that have achieved a national 3A-level or higher rating, provincial-level tourist sites, and five-star or four-star hotels in the cooperation zone will be eligible for a one-off subsidy of up to RMB5 million.
Korea to add more flights to prepare for China's travel rush
>> Korea Airports Corp. said Wednesday it is considering adding some 4,500 flights connecting the nation's seven provincial airports to cities in China by the end of this year, to better respond to China's travel rush in the coming months.
China's open for travel but few tourists are coming, or going
>> Tickets for attractions like the Forbidden City in Beijing are selling out in minutes. Foreign tourists, however, are few. Visa hassles, a lack of flights, idiosyncratic payment systems and the language barrier also limit China's appeal to tourists from places such as North America and Europe. The concerns Chinese tourists have about traveling overseas are reflected the other way, for visitors coming into the country.
IHG reports 17% RevPAR growth, with China market contributing only 7% of revenue
>> IHG recently released its financial report for the first half of the year, reporting a revenue of $1.03 billion, a 23% increase year-on-year. Operating profit reached $479 million, a 27% increase year-on-year. The revenue from the Greater China region was $74 million, showing a growth rate of over 105% compared to the previous year, accounting for approximately 7% of IHG's total revenue.
American and Delta add China flights as restrictions ease
>> American Airlines and Delta Air Lines will both add more flights to China this fall and winter. Fort Worth, Texas-based American will add three weekly nonstops for a single daily flight on the Dallas-Fort Worth-Shanghai route in January. Atlanta-based Delta will add six weekly flights for a total of 10 on October 29, the carrier said Wednesday.
China-Laos Railway facilitates int'l travel for China-South Asia Expo participants
>> Scheduled to run until Aug. 20, the 7th China-South Asia Exposition will be held in the provincial capital city of Kunming, and thanks to the railroad that started cross-border passenger services in April, legions of attendees are opting for the train as their preferred mode of transportation to the expo. As of Aug. 15, the Mohan entry-exit border had handled a total of 246 cross-border passenger trains from China and Laos, carrying a total of 52,888 passengers from 53 countries and regions.