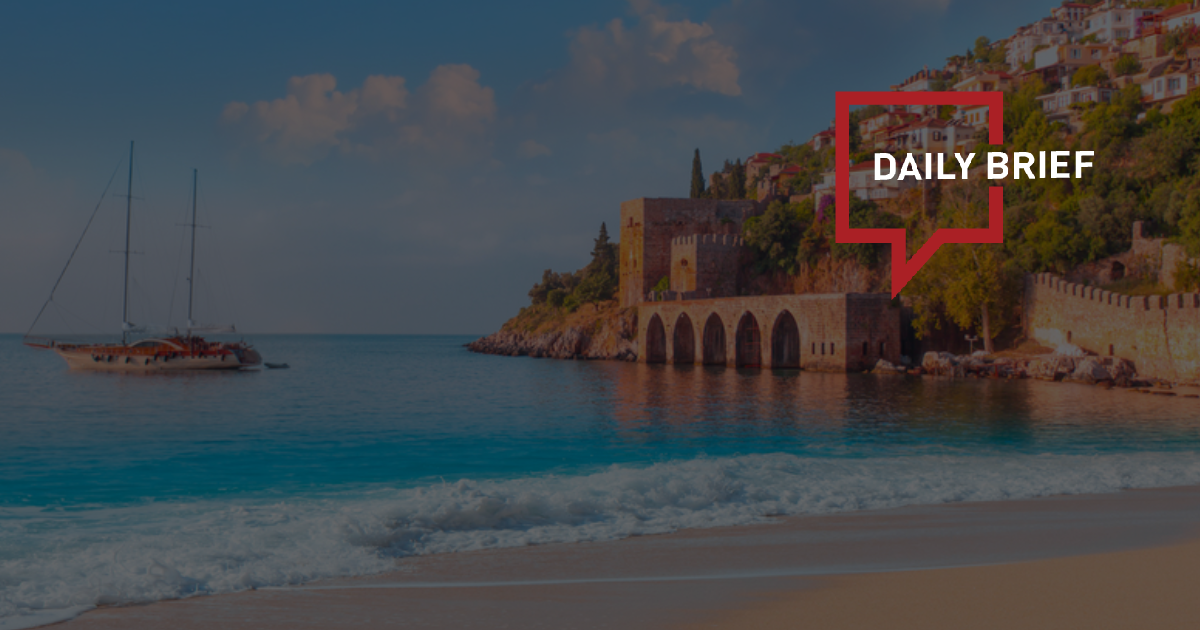 China to return as No. 1 business travel market by end of 2023
>> The global business travel industry has rebounded at a more accelerated rate than expected just a year ago and is now expected to surpass its pre-pandemic spending level of $1.4 trillion in 2024 − and grow to nearly $1.8 trillion by 2027, according to the latest GBTA Business Travel Index™ Outlook report.
Asia Pacific was the big laggard last year given the delayed reopening of the Chinese economy. Chinese business travel spending fell 4.6% last year, dropping China down to the #2 business travel market in the world for the first time since 2014. However, China is expected to recover back to being the #1 business travel market in the world by the end of 2023.
Hilton, Accor's development partner in China has problems threatening global economy
>> Country Garden, a major real estate developer in China, spectacularly tumbled from its lofty position in recent weeks amid reports the company lost billions of dollars and racked up a similarly seismic load of unpaid debt. While the developer's woes concentrate on housing, it does have major ties to the hotel industry.
China's first international cruise sets sail after group travel relaxation
>> China's first international cruise since the relaxation of domestic group travel restrictions prepared to set sail on Friday, heading from Shanghai to Japan in a boost for the country's beleaguered cruise industry following the pandemic, state media reported. The Blue Dream Star sailed a day after China opened the way for more international travel by its citizens, lifting pandemic restrictions on group tours for more countries, including key markets such as the United States, Japan, and South Korea.
Hong Kong tourists in Japan face flight and rail problems caused by Typhoon Lan
>> Typhoon Lan disrupts Hong Kong tourists' travel plans in Japan. Flights out of Osaka only resume in the evening after the typhoon hits western Japan. Transport links to Kansai airport were halted due to the typhoon, including rail services and the main bridge.
Korean local governments scramble to lure Chinese group tourists
>> South Korean local governments are scrambling to welcome Chinese tourists after Beijing lifted its ban on group tours to Korea for the first time in more than six years. According to the Jeju Special Self-Governing Province on Monday, 53 cruise ships from Shanghai, China, applied to call at Jeju and Gangjeong Ports on Jeju Island on Friday, one day after the Chinese government announced to allow group tours to Korea.
Kenya taps creative industry to woo Chinese tourists
>> Kenya is looking to use the creative industry to increase the number of Chinese tourists visiting the country. This follows a new exchange program between Kenya and China film industries that will see the two share skills, knowledge and technology. Chinese Ambassador to Kenya Zhou Ping Jian said the collaboration underscores the shared commitment of Kenya and China to utilize their film industries as powerful tools for economic growth and mutual understanding.
Xi'an cracks down on tourism ticket scalping
>> As a popular tourist destination, Xi'an has welcomed a large number of tourists this summer. Unfortunately, due to the high demand, certain attractions like the Shaanxi History Museum have faced difficulties accommodating all tourists and some have been unable to secure tickets. After a preliminary investigation, local government found a discrepancy between the number of daily visitors and the number of bookings. Moreover, some scalpers were found illegally reselling scenic spot tickets for profit.
Domestic air travel numbers come back with a vengeance
>> China's air passenger travel set records in July, official data showed on Tuesday, boosted by soaring summer demand as civil aviation market recovered quickly post-pandemic. Total transportation turnover reached 11.37 billion ton-kilometers in July, a year-on-year increase of 67.1%, data from the Civil Aviation Administration of China (CAAC) said.
Cultural tours light up nightlife
>> Cultural venues in China extend opening hours during peak tourist season, allowing evening exploration. Cultural tourism researcher Cui Yan notes the comfort of traveling at night in summer and how extended opening hours benefit both locals and tourists. China's focus on night culture and tourism has led to the development of night fairs, performances, and increased nighttime spending.