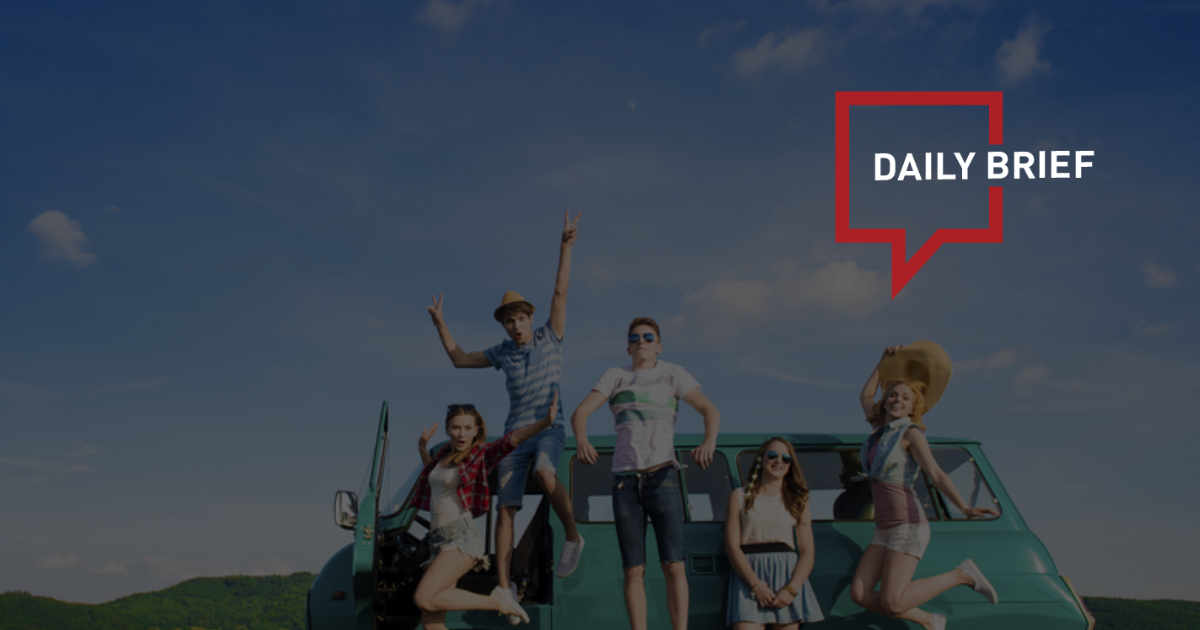 China allows group tours to US, UK, Japan in travel boost
>> China lifted bans on group travel to 138 countries and regions, including the US, UK, Australia, South Korea and Japan, in a major relaxation of travel restrictions that could boost the global tourism market. Tourism and travel stocks in the region surged.
Hainan Airlines ups flights between Berlin and Beijing
>> China's Hainan Airlines has increased flights between Berlin and Beijing to four times a week. Hainan Airlines departs for Beijing every Monday, Wednesday, Friday and Sunday at 1:55pm on an Airbus A330-300 offering economy and business class fares. The flight arrives in China at 5am the following day.
Flexible tickets introduced on Shenzhen-HK trains
>> A flexible cross-border travel program, jointly launched by China Railway Guangzhou Group and its counterpart in Hong Kong, will soon take effect, aiming to further boost connectivity between the special administrative region and the Chinese mainland. Under the program, which will begin on Aug 14, passengers holding valid tickets to and from Shenzhen and Hong Kong, may apply for ticket changes free of charge on their date of departure up to three times.
FCM appoints Kevin Yang Wen Xuan as Commercial Director of China
>> Global business travel management company FCM announced Kevin Yang Wen Xuan's appointment as China's Commercial Director. He will lead the team to fully expand the company's business in the Chinese market and accelerate the realisation of business goals. Before joining FCM, Yang worked for Ctrip Business Travel as the East China Regional Director of the Customer Success department, providing guidance to the team to ensure that the customer's business travel project achieved the expected goals.
Chinese visa application center opens in St. Petersburg
>> The Chinese Visa Application Service Center in St. Petersburg, Russia's second largest city, officially opened on Tuesday, aiming to facilitate the applications for Chinese visas. Authorized by the Chinese Consulate General in St. Petersburg, the Chinese visa application center will provide services including collecting documents, biometric information and visa fees, and is not responsible for visas approval.
US travel industry forced to replace Chinese tourist spending
>> US tourism organizations and businesses are replacing the billions of dollars in Chinese tourist spending with other markets. "We're relying on some of our really strong markets where we have a lot of strength like Brazil," said NYC Tourism + Conventions CEO and President Fred DIxon. San Francisco Travel CEO and President Joe D'Alessandro earlier this year said SF is looking to India as a replacement for China's absence and cited enhanced air connectivity has a key reason.
Booming outbound tourism accelerates recovery of global aviation market
>> China's outbound tourism has continued to recover. In July, a total of 6,436 flights arrived or departed Beijing Capital International Airport and Beijing Daxing International Airport, exceeding 200 flights a day for the first time in nearly three years, Beijing Daily reported. A total of 1.16 million passengers arrived or departed the two airports, exceeding 1 million for the first time also in nearly three years, it said.
Cathay Pacific posts best H1 profit since 2010, to repay government aid package
>> Cathay Pacific Airways reported on Wednesday its best first-half profit in more than a decade and announced plans to order more planes and repay a Hong Kong government rescue package after a major turnaround in travel demand. The interim net profit of HK$4.3 billion ($550.22 million), in line with its guidance for earnings of up to HK$4.5 billion, compared with a HK$5 billion loss a year earlier.