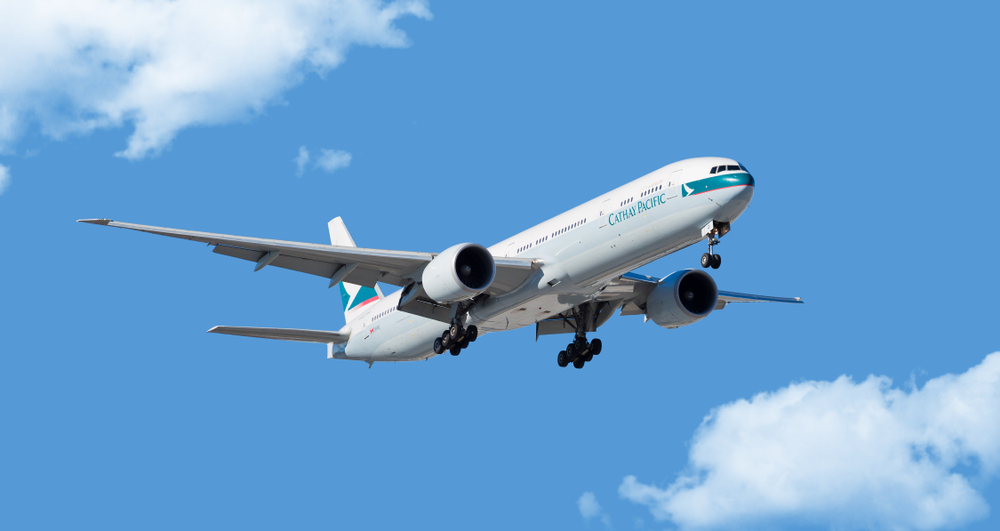 Cathay Pacific Airways reported on Wednesday its best first-half profit in more than a decade and announced plans to order more planes and repay a Hong Kong government rescue package after a major turnaround in travel demand.
The interim net profit of HK$4.3 billion ($550.22 million), in line with its guidance for earnings of up to HK$4.5 billion, compared with a HK$5 billion loss a year earlier, when Hong Kong's strict COVID-19 quarantine rules were in place.
"While we are still only part way along our rebuilding journey, our results for the first six months of 2023 demonstrate that we are on the right track," Cathay Chairman Patrick Healy said in a statement.
Cathay has restored capacity more slowly than its closest rival, Singapore Airlines, because it faced tighter quarantine rules for longer, and needed to train more staff and bring back grounded planes.
The Hong Kong carrier expects to reach 70% of its pre-pandemic capacity by the end of the year, and 100% by the end of 2024. That compares to nearly 60% now and 3% a year ago.
"That's a very rapid rise," Healy told a news conference. "We started later, but the trajectory of that recovery, when compared with the trajectory of the recovery from the starting points of our key regional competitors, is absolutely on track."
Read original article