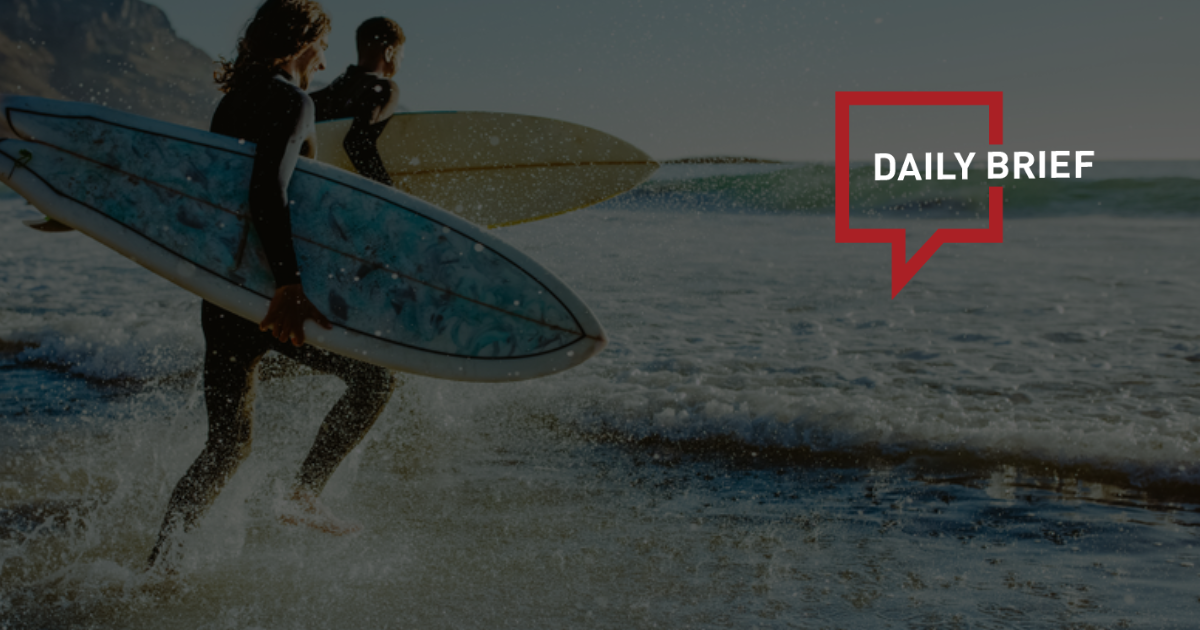 Indonesia delays China-funded rail project's trial run for passengers
>> Indonesia has delayed until next month a free trial launch of its $7.3 billion high-speed rail line, the consortium behind it said on Tuesday, the latest in a series of setbacks for the flagship, China-funded project. PT KCIC, a consortium of Indonesian and Chinese state companies behind the 142-kilometer (88-mile) railway connecting the Indonesian capital Jakarta and Bandung city, said more time was needed to ensure passengers' safety and comfort.
GBA mega bridge sees increased private travel
>> Traffic over the Hong Kong-Zhuhai-Macao Bridge has increased significantly since July, following the implementation of the northbound travel program and an inbound and outbound travel peak during summer. The daily number of vehicles including passenger cars and trucks, which enter or leave the Chinese mainland via the bridge, hit 8,832 in July, according to the Gongbei Customs in Zhuhai, Guangdong province.
Tourism market fueled by performances in Xi'an
>> Chinese hit band TFBoys held their 10th-anniversary concert in Xi'an of Shaanxi province on Sunday, helping to fuel the market in the popular tourist destination. The revenue from the concert ticket sales was RMB 35.76 million (USD 4.97 billion), according to the Xi'an Release.
The number of online bookings for accommodation saw a surge growth of 738% from a year earlier during Aug 6 to 7. The concert drove RMB 416 million of tourist revenue to local businesses and communities said the official release platform.
Cultural administration trying to tackle ticketing issues
>> In 2022, China registered 382 new museums, bringing the total number to 6,565 nationwide. Throughout the year there were 34,000 exhibitions and nearly 230,000 educational activities held, receiving 578 million visits, according to Liu Yang, director of the museum and antique department of the National Cultural Heritage Administration.
He mentions many museums have extended their opening hours and increased the cap on the number of visitors they receive. Some others have opened special ticket booking and entry channels for underage, old and disabled people to shorten their queuing time. In the future, a blacklisting system to punish ticket scalpers will be established, and tourist guides' work will be standardized to optimize visits.
Authorities investigate tourist accused of damaging unique landscape
>> Authorities in Jingbian, Shaanxi province, are investigating a tourist who was accused of damaging a unique geological landform by standing and leaning on rocks in disallowed areas to take pictures while visiting a scenic spot, the county's culture and tourism bureau said. In a statement on its social media account on Monday, the bureau said they have dispatched market inspectors on Friday to look for the person involved and will punish said person according to the law.
US tourism without China and new competition – Brand USA Chief
>> International travel to the U.S. has not returned to its 2019 peak, though some markets are doing better than others. Germany, for example, likely needs another year to recover, while India should exceed it this year, said Brand USA President and CEO Chris Thompson. None of that, however, will be enough to make up for the loss of China.
Saudi Arabia taps Chinese tourists for growth amid wanderlust
>> Saudi Arabia, which launched its first direct flight to Beijing last week, said it hopes to welcome more than 4 million Chinese tourists by 2030 amid significant growth in its tourism sector. Saudi Arabia's national flag carrier Saudia, which launched the route to the national capital on Friday, will operate four weekly flights between Jeddah and Beijing. The inaugural return flight between the two cities saw a passenger load factor of 87%, and most of them were Chinese passengers, the carrier said.
Summer travel reaches new highs
>> Travel demand of Chinese people has kept on rising in this summer, which can be attributed to the combination of family-visit, tourism and student passenger flows. Data from China Railway showed that China's railways carried 406 million passengers from July 1 to 31. The national railway has operated 10,169 passenger trains per day since the start of summer holiday rush, an increase of 14.2% over the same period in 2019, according to a report of China Securities Journal on Tuesday.