As Chinese travel agents embrace modern communication channels to stay relevant, a survey by Dragon Trail Research has found that millennials and those born after the 1990s are the driving force behind the travel agent business in China.
The widely popular messaging platform, WeChat, plays a crucial role: A majority of travel agents reported making sales through their official WeChat accounts.
Riding on China's livestreaming frenzy, travel agents are also using the medium as an online marketing and sales channel. Livestreaming sales in China reached $480 billion last year and are projected to grow by 30% this year, according to research firm eMarketer.
The survey findings highlight the challenges since China reopened its borders over six months ago. Obtaining visas and high prices, particularly airfares, have been major hurdles. Additionally, many remain hesitant to venture abroad.
The Dragon Trail survey delved deeper into the pricing dynamics for different regions. Trips to the Americas and Europe commanded the highest prices, with a little less than half of the respondents reporting trip costs between $1,395-$2,789 per person and some saying it costs even more.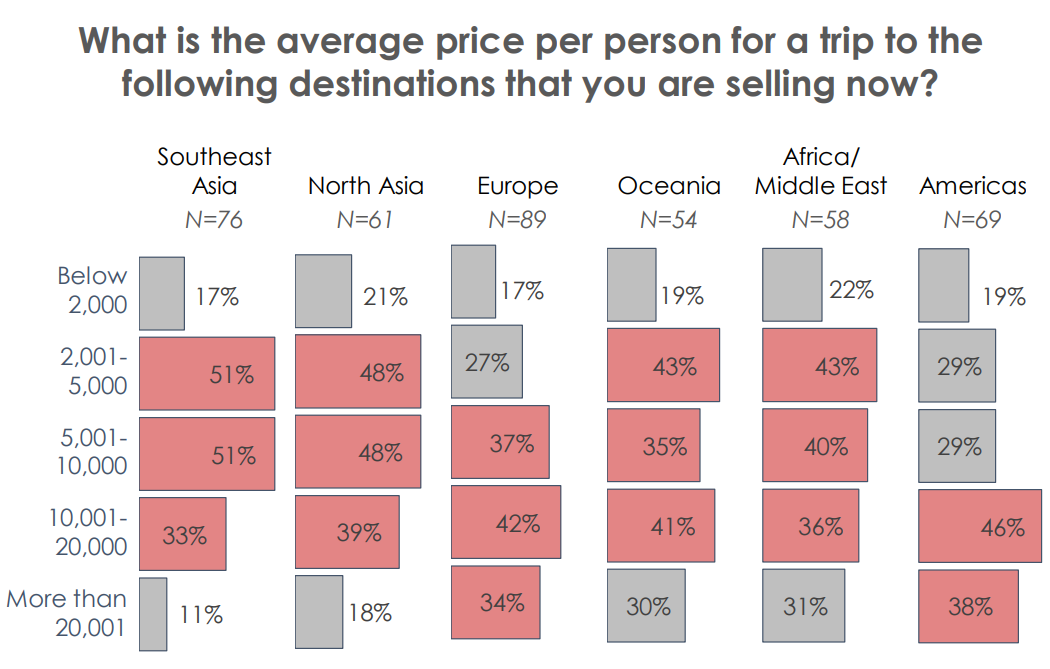 On the other hand, trips to Southeast and North Asia fell within the relatively more accessible price range of $279-$1,395 per person.
Despite visa issues and high-priced tickets, Europe emerges as the most promising destination.
Ranking second and third on the list of potential outbound travel destinations for 2024 are Southeast Asia and North America.
Read original article