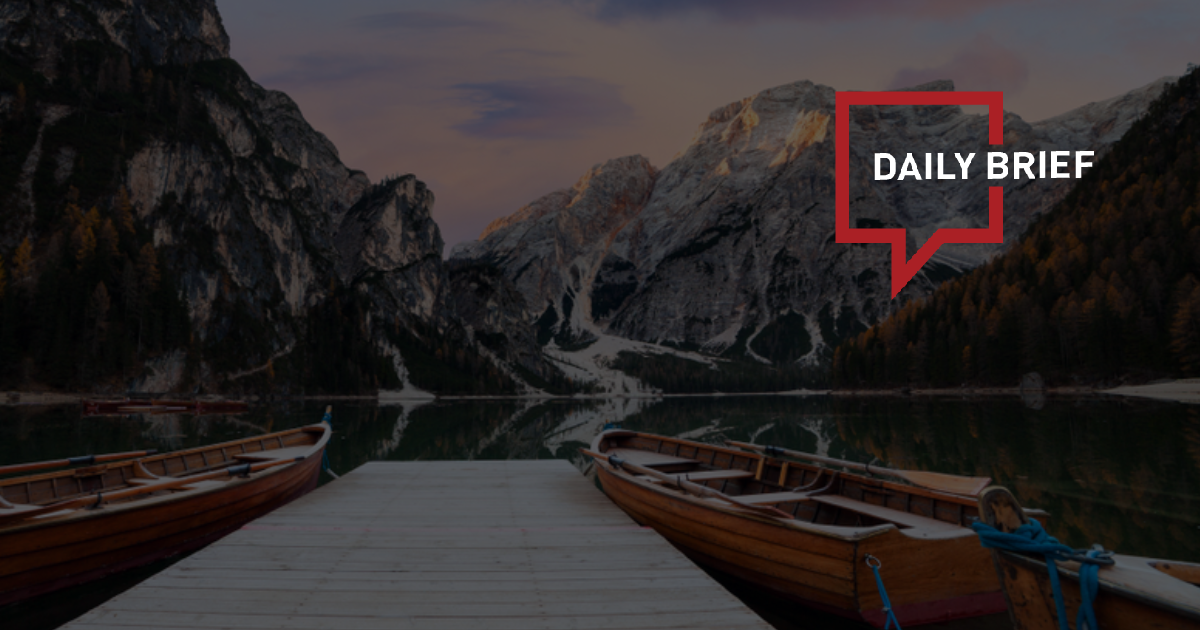 Accor, Sunmei celebrate Movenpick 50th anniversary with strong development in China
>> Accor and Sunmei Group shared an update of their development progress celebrating the one-year mark of their strategic alliance to debut and develop the Mövenpick by Accor brand across China. The two companies plan to open more than 400 Mövenpick by Accor smart technology hotels, resorts, and extended stay properties across China, representing more than 60,000 guestrooms. In the first 12 months since the partnership was formed, 10 new hotel projects have been signed, more than one hundred project negotiations underway and multiple openings in 2023.
China's outbound travel won't fully recover before second half of 2024, survey shows
>> China's outbound tourism market will not completely pick up before the second half of next year, according to a survey from international consultants Oliver Wyman. From the findings of the survey, Oliver Wyman predicted that only 62 percent of Chinese tourists with overseas travel experience before the Covid-19 pandemic will head offshore again by the end of the year.
Boeing's Stan Deal meets with China's aviation regulator at problematic time
>> Boeing Commercial Airplanes (BCA) chief executive officer Stan Deal has met with representatives for the Civil Aviation Administration of China (CAAC) in Bejing, China. The Chinese market has been a headache for Boeing for a number of years now. Between 2019 and June 30, 2023, the manufacturer delivered just 78 aircraft to an aviation market that is said will overshadow the United States (US).
AirAsia using Airbus aircraft to launch new China routes
>> This month AirAsia and AirAsia X have launched new routes from Malaysia to China that are already achieving load factors of more than 90% on their Airbus aircraft. The new routes are with AirAsia Malaysia from Kota Kinabalu to Beijing and Macau and with AirAsia X from Kuala Lumpur to Chengdu. AirAsia X recorded a 99% load factor on its first flight from Chengdu to Kuala Lumpur International (KUL) on July 1st.
Korean Air resumes more China and Japan routes
>> Korean Air is resuming multiple routes to China and Japan, including Changsha, Wuhan, Weihai, Fukuoka and Nagoya, after a hiatus of three years and six months. The Seoul Incheon-Changsha route will resume operations with flights five times a week from July 19, and the Seoul Incheon-Wuhan and Seoul Incheon-Weihai routes will resume operations from September 24 and September 27, respectively.
Greater Bay Airlines joins Sabre's Global Distribution System to support international expansion
>> Hong Kong-based Greater Bay Airlines is the latest entrant to Sabre's global travel marketplace, which connects suppliers and buyers of travel services worldwide. With the integration of Sabre's Global Distribution System (GDS), Greater Bay Airlines will have access to Sabre's comprehensive network of travel agents, online travel agencies, and corporations, allowing the airline to reach a wider audience and maximize distribution reach.
Sichuan Airlines to launch flights to the Maldives
>> China's Sichuan Airlines is preparing to launch flights to the Maldives. Commencing on August 29, the airline will operate three scheduled weekly flights from Chengdu, China, to Velana International Airport.
4 Chinese tourists killed in Vietnam bus overturn
>> Four Chinese tourists were killed and ten others were injured after a tourist bus carrying 21 Chinese tourists overturned on Tuesday in Vietnam, according to a statement from the Chinese Consulate-General in Ho Chi Minh City.
Thousands evacuated as typhoon pummels southern China, Vietnam
>> A quarter million people were evacuated in southern China and Vietnam before a major typhoon roared ashore late Monday bringing fierce winds and rain and forcing the cancelation of hundreds of flights and trains. Tourists have been advised to leave outlying islands and airlines have rescheduled services to avoid the storm.
Yunnan tourism groups draw ire for turning journalists away
>> Tourism supervisors in Yunnan province said on Tuesday they will look into reports that some travel agencies are preventing journalists from participating in group tours, news website ThePaper.cn reported. The website quoted an unnamed official from the Yunnan Provincial Department of Culture and Tourism saying the department is verifying and investigating the complaints, and added the results will be announced in due time.