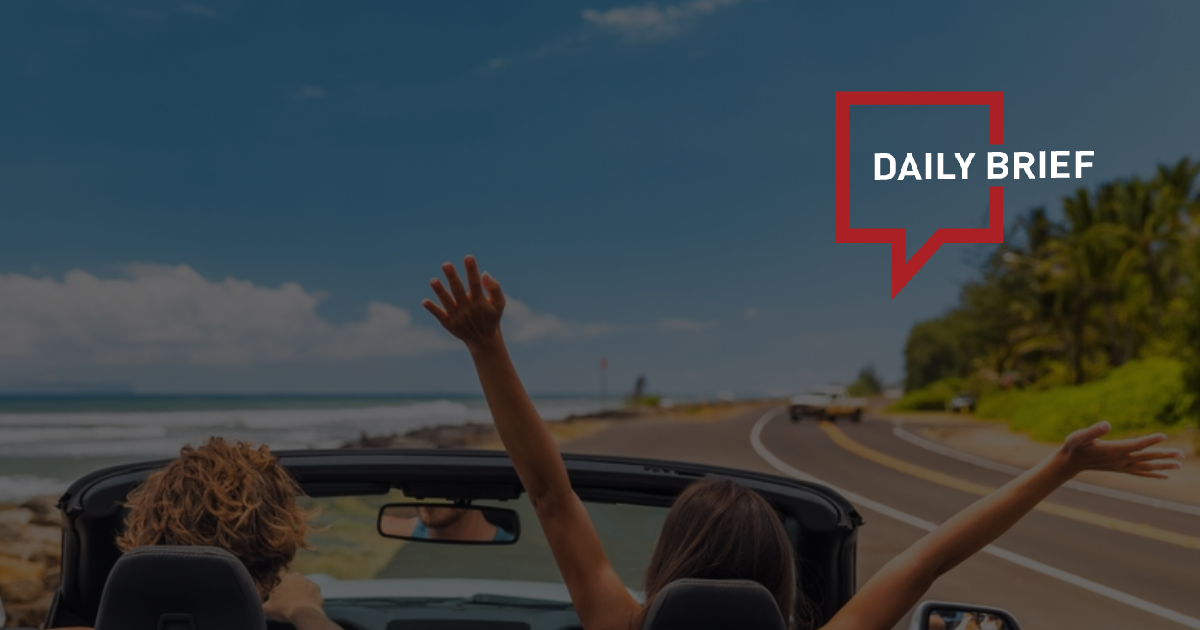 Middle East, Africa emerge as new popular destinations for Chinese tourists this summer
>> The Middle East and Africa market has become the summer outbound travel market "dark horse" among Chinese travelers. The popularity of traveling to Egypt and the UAE exceeded the same period in 2019, and the Egyptian route's traffic has even doubled. Iran has also been at the top of the list in terms of heat as a Chinese tourist destination in 2023, according to Trip.com.
China's first home-grown cruise ship starts trial trip
>> China's first domestically-built large cruise ship, the "Adora Magic City," left port in Shanghai on Monday for the start of its trial voyage. The cruise ship, with a gross tonnage of 135,500 tonnes, can accommodate more than 6,500 passengers. It is expected to be delivered by the end of 2023.
Pansy Ho nominated as non-executive director for China Southern Airlines
>> Pansy Ho has been nominated as a candidate for independent non-executive director of the board of China Southern Airlines, according to a recent announcement made by the airline. If appointed to the board, this would mark Ho's first appointment in a mainland-listed company. The nomination will be submitted to the company's latest shareholder meeting for approval.
Delta and China Eastern offer baggage check-through service via Shanghai Pudong Airport
>> Delta customers traveling between the U.S. and China connecting on China Eastern flights at Shanghai-Pudong International Airport (PVG) can now check in their bags to their final destination. Customers no longer need to collect and re-check their baggage at PVG for both incoming and outgoing flights and can simply clear immigration and board their onward flight, which greatly improves the transfer experience at PVG on Delta and China Eastern flights.
Indonesia's TransNusa to operate ARJ21's first international flight
>> Indonesian carrier TransNusa is set to operate the Comac ARJ21 regional jet on flights to Kuala Lumpur, marking the type's first international route since it entered commercial service seven years ago. The low-cost carrier will operate the regional jet on all flights between Jakarta and the Malaysian capital from 24 July, according to flight schedules on its website.
Cathay Pacific ramps up flights between Hong Kong and Perth to boost capacity and meet demand
>> Direct flights between Perth and Hong Kong will increase with Cathay Pacific adding services to meet growing international travel demand. The Hong Kong-based airline on Tuesday announced it will increase its services to five times a week from December 6, which will assist in bringing more business travelers and overseas students to West Australia.
Chinese tourism firms back in the black in H1 amid domestic, overseas travel rebound
>> Most of China's 21 listed tourism companies reported profits in the first half of 2023. China CYTS Tours Holding Co said that its interim net profit was about RMB 108 million (USD 15.06 million), up 152.67% year-on-year. Changbai Mountain Tourism Co estimated a net profit of RMB 12.25 million, up 117.09% year-on-year. Lijiang Yulong Tourism Co projected a net profit of RMB 110 million to RMB 130 million.
Tibet Tourism rises on USD131.2 million diversification plan via Xinyi Cruise
>> Shares of Tibet Tourism gained after the operator of top-rated Chinese scenic spots said it intends to diversify its assets by acquiring a controlling stake in Beihai Xinyi Cruise, a southern Chinese cruise company. The company that runs natural attractions in western China will pay RMB 941 million (USD131.2 million) in cash to its biggest shareholder ENN Group to buy a 60% stake in the Beihai-based operator of four marine tourism routes.
China-Vietnam border port records over 600,000 passengers in H1
>> The Youyi Pass on the China-Vietnam border recorded over 604,000 inbound and outbound passengers, up 180% year on year, during the first half of this year, according to local authorities. Among these passengers, more than 30,000 were from over 1,900 tour groups, according to the Youyi Pass entry-exit border checkpoint in south China's Guangxi Zhuang Autonomous Region.