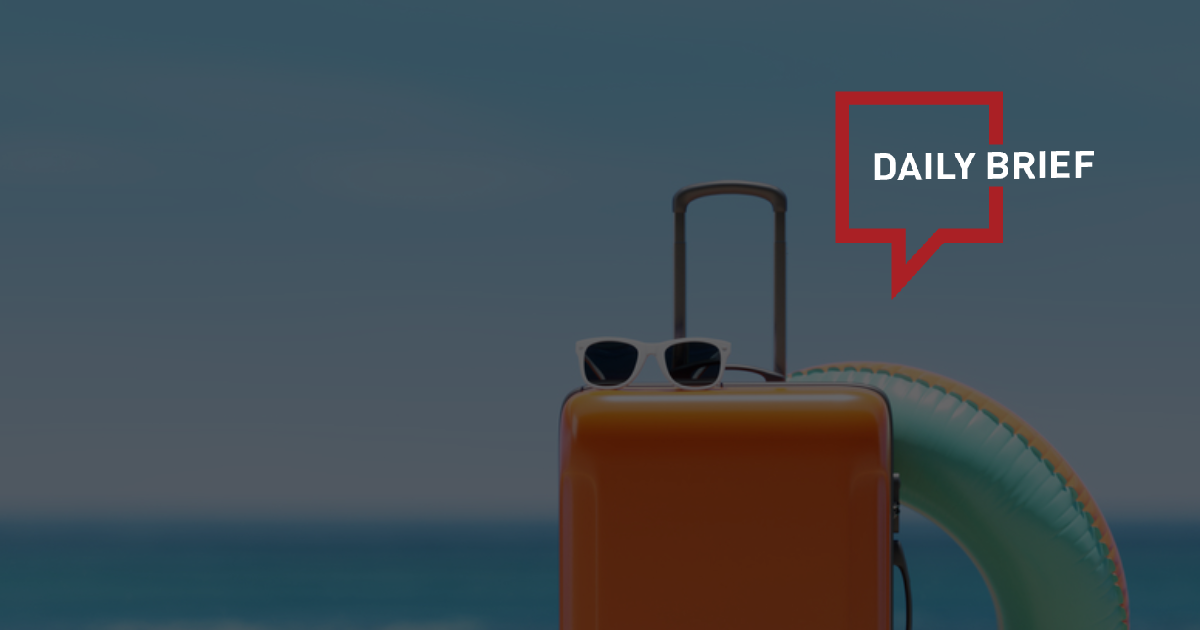 China requested Japan allow visa free entry, business group says
>> China's government requested that both Japan and the mainland allow visa free entry to the other nation's citizens to simplify travel between them, the Chinese Commerce Minister told a group of visiting Japanese business people this week, according to a member of the contingent.
Ministry to promote summer tourism consumption
>> With a focus on the summer season, provinces and cities across China will host a series of cultural and tourism promotion activities to stimulate and satisfy the desires and consumption needs of travelers. The Ministry of Culture and Tourism released 20 immersive cultural and tourism new business model cases.
Hainan's offshore duty-free shops see sales up 31% in H1
>> The total sales revenue of offshore duty-free shops in South China's island province of Hainan reached RMB 32.4 billion ($4.48 billion) in the first half of this year, representing year-on-year growth of 31%, local authorities said. Out of the total sales revenue, duty-free sales hit RMB 26.48 billion, up 26% year-on-year, according to data released by the Hainan Provincial Department of Commerce.
Hainan promotes in-depth integration of tourism with sports, culture sectors
>> China's Hainan Province is striving to build a national sports tourism demonstration zone. Sports, including surfing in Wanning city and diving in Sanya city, are helping upgrade the province's tourism structure, further unlocking the potential of tourism consumption. Wanning aims to build a RMB 10 billion ($1.38 billion) industrial cluster that incorporates sports and tourism sectors, said Su Xiaoming, deputy director of the bureau of tourism, culture, radio, television and sports of the city.
Travel market heats up as temperatures soar
>> Soaring summer temperatures are fueling Chinese consumers' enthusiasm for travel, and the scorching travel market this summer is expected to comprehensively surpass levels seen in 2019, industry experts forecast. As of June 14, Trip.com saw the booking volume of products related to parent-child trips jump more than sevenfold year-on-year. Such bookings accounted for more than 30% of total bookings, and the volume had already exceeded pre-pandemic levels.
Economists expect Chinese tourists to boost Malaysia's tourism
>> Malaysian economists have foreseen the potential growth of Chinese tourists to boost the Southeast Asian country's tourism industry. PublicInvest Research said that the reopening of China has yielded a remarkable influx of 178,150 Chinese tourists to Malaysia in the first quarter. Its assessment suggests the potential for a complete recovery to the pre-pandemic level of 3.1 million Chinese tourists observed in 2019 by the first half of 2024.
Marriott Bonvoy announces collaborations with Air China and China Southern Airlines
>> Marriott Bonvoy, the travel program of Marriott International, recently announced the relaunch of its collaborations with frequent flyer programs, Air China PhoenixMiles and China Southern Airlines Sky Pearl Club. These collaborations aim to offer exclusive benefits to members, including the new opportunity for members to earn miles for stays at Marriott Bonvoy hotels around the world, and transferring Marriott Bonvoy points to miles.
Mongolia plans to attract 400,000 tourists from China
>> During the visit of Prime Minister of Mongolia Oyun-Erdene Luvsannamsrai to China, Minister of Environment and Tourism B. Bat-Erdene met with representatives of 22 leading companies, including Chinese Tourism Group North China Region, CTG Travel Service Corporation Ltd., Ctrip International Travel Service, UTour Group Co., Ltd., and Tuniu Tour. As part of the Visit Mongolia Years being implemented by the government of Mongolia, the country aims to receive 400,000 tourists from China.