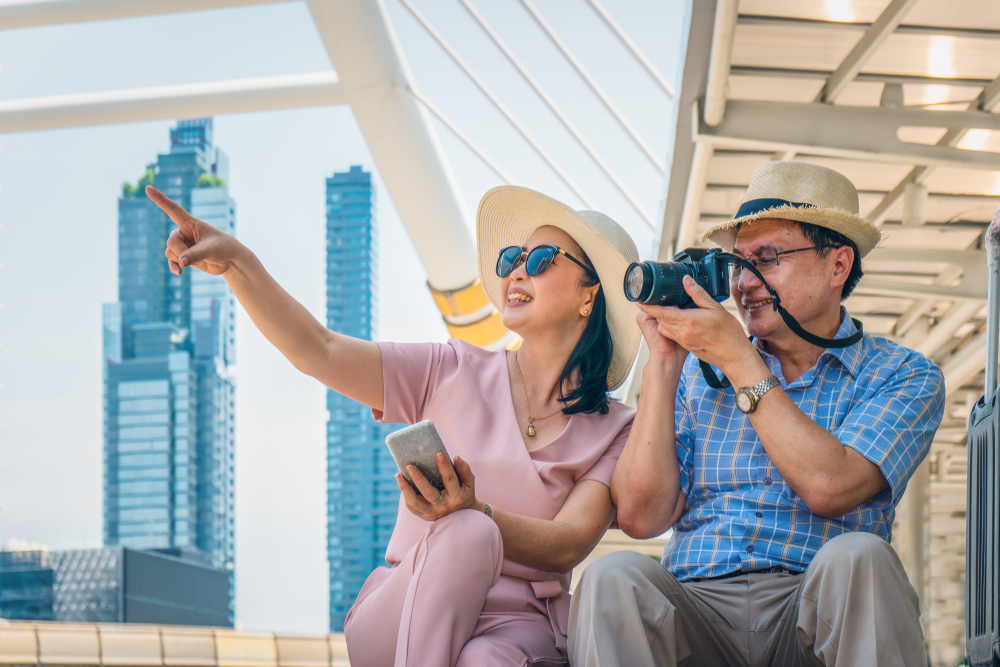 Seniors are one of the most active groups in China's tourism industry today. They are taking scenic train rides to the mountains to avoid the summer heat, traveling around the world on cruise ships and even camping in the wild.
According to the China Tourism Academy, there will be over 100 million healthy young-old travelers in China who travel frequently and are willing to spend money on their tours by the end of 2025, and the silver tourism market is expected to hit a trillion yuan ($138.18 billion) by then.
Chinese online travel agency platform Tongcheng Travel said silver tourism is one of the most powerful segments driving the recovery of the Chinese tourism market this year.
Senior tourists now make up the majority of the customers of travel agencies, said vice president of the company Yin Shuhu.
Seniors have more free time and their health conditions have been constantly improved. Besides, they are much wealthier than before. These all make it easier for seniors to go on trips and have laid a solid foundation for the rapid development of silver tourism.
The aging society in China also contributes to the rapid development of silver tourism. As of the end of 2022, the number of Chinese people aged 60 or above accounted for 19.8% of China's total population. The National Health Commission estimates that the figure would exceed 30% around 2035.
Read original article