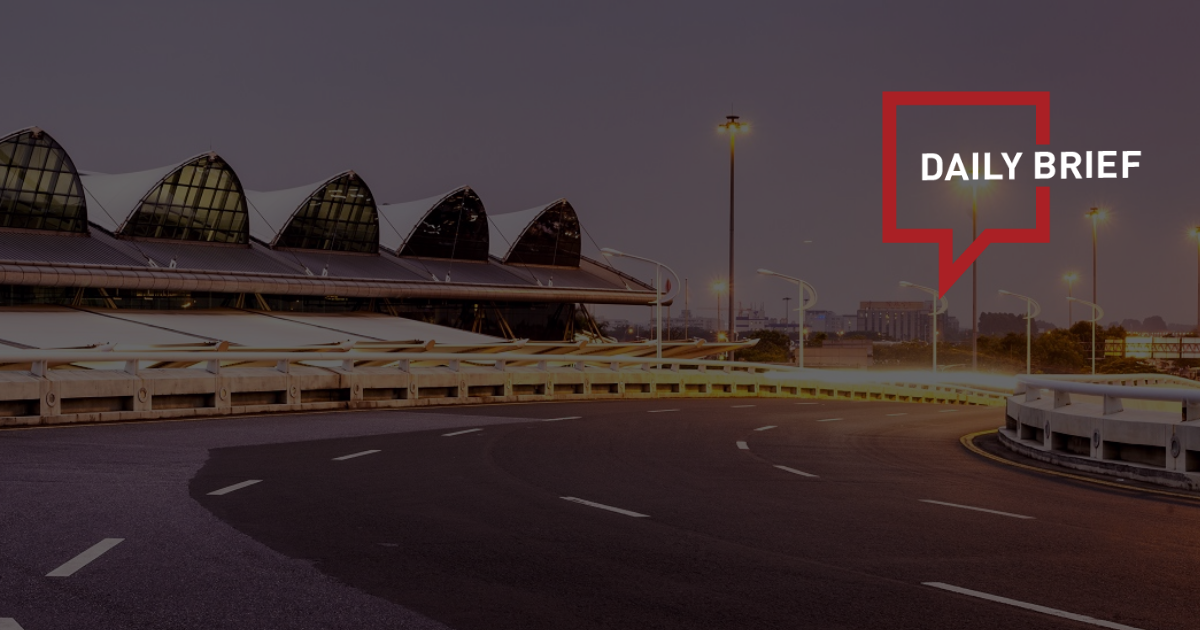 Travel platform Booking.com taps into AI, eyes China
>> Booking.com announced a new artificial intelligence (AI) trip planner at the Collision conference in Toronto on Tuesday, emphasizing that China is a "hotbed for technology" and that it may step up its expansion in that market in the future.
Carnival's CEO said they would not return to China in next three years
>> Carnival's CEO said Monday that the cruise operator would not return to China in the next three years despite the country reopening to international travel. "There is no assumption in these numbers that we returned to China," said the CEO, Josh Weinstein. Before the pandemic, China contributed 1 million guests to the company's customer base and was important to its Costa cruise line brand.
Club Med rebrands to accommodate aggressive growth strategy in all-inclusive segment
>> Club Med, Fosun Tourism's France-headquartered resort unit, is leaning on the success of its 73-year legacy as it continues to evolve its lifestyle vacation brand, which includes all-inclusive resorts. The company is undertaking a brand evolution that involves enhanced consumer communications as well as an expanded development strategy.
China's resort island thriving with tourism, consumption
>> China's southernmost province Hainan is striving to build itself into an international tourism and consumption center with duty-free shopping and featured industries. The island province saw over 26 million visits in the first quarter of 2023, generating a revenue of more than RMB 53 billion (USD 7.35 billion), up 20.2% and 25.4% year on year, respectively, according to official data.
Shanghai tourists a major contributor to Sanya tourism
>> Shanghai was the No. 1 tourist source for the popular coastal resort city of Sanya in south China's Hainan Province, according to statistics from April and May provided by the Sanya Tourism Board on Monday. Sanya had an average of 90,000 visitors from Shanghai per month in April and May. The Sanya-Shanghai route was one of 21 priority air routes, and more flights are scheduled to be added, the board said.
Fewer Chinese visitors to upset Thailand's tourism recovery goal
>> Thailand is likely to miss its goal of hosting 30 million foreign tourists amid fewer-than-expected visitors from China, according to RHB Banj Bhd. Inbound arrivals from China to Thailand could drop slightly below 5 million, way below the 7 million expected by the government, RHB Bank Senior Economist Barnabas Gan wrote in a note. The possibility of China's economic activity slowing in the second of this year will crimp demand for outbound tourism, he noted.
Chinese tourists in Thailand face jail, fines for touching starfish, stepping on coral reefs
>> Three Chinese tourists accused of touching a starfish and stepping on coral reefs during their diving expedition in Thailand's Phuket could face two years in jail after they were charged for violating a marine protection law.
China's tourism sector forecast to see swift post-pandemic recovery despite prolonged restrictions
>> The World Travel & Tourism Council's (WTTC) 2023 Economic Impact Research (EIR) reveals China's Travel & Tourism sector's GDP contribution is forecast to grow more than 150% this year. Despite the effects of the pandemic spanning into 2022 in China, WTTC is forecasting for the sector to create almost 11.5MN jobs this year, recovering one in two of the jobs lost to reach 74.7MN. This means around one in 10 workers in China, are directly or indirectly employed in the Travel & Tourism sector.
China travel spending figures show economy worse than 2019
>> A new batch of data has shown that consumer spending during the June Dragon Boat Festival was lower than it was before Covid-19. Bloomberg reported the data, which is compiled and released by the government's Ministry of Culture and Tourism, on June 25, noting that the 37.3 billion yuan ($5.2 billion USD) reportedly spent amounts to less than 95 percent of 2019's figure.
Hong Kong Airlines to add more A330s as travel demand grows
>> Hong Kong Airlines is to add three more Airbus A330s in the coming months – its first significant fleet expansion after it went through restructuring – amid "unprecedented pent-up" travel demand.