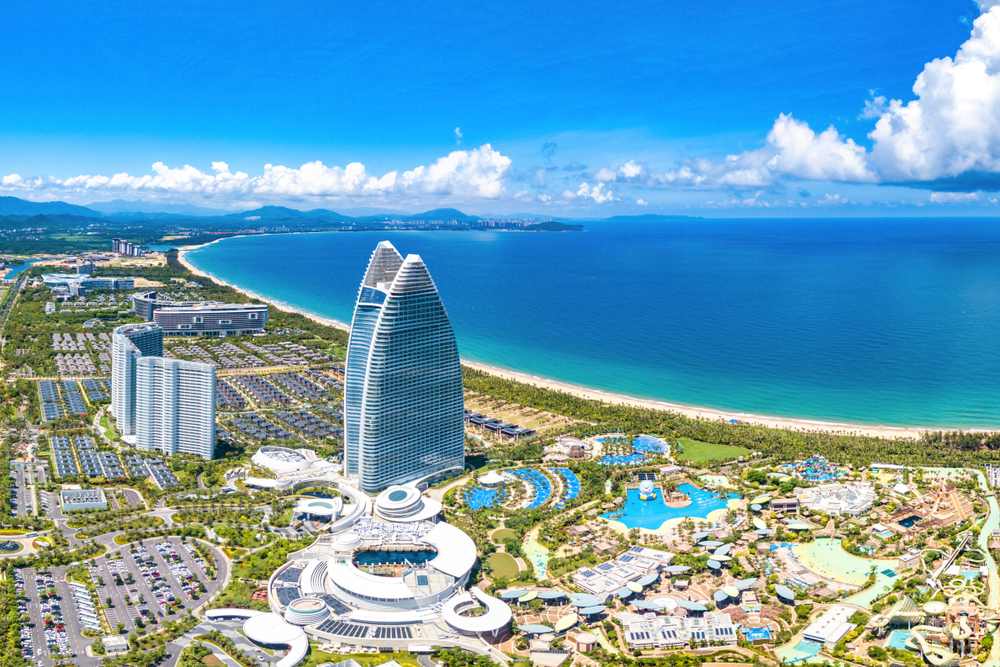 China's southernmost province Hainan is striving to build itself into an international tourism and consumption center with duty-free shopping and featured industries.
The island province saw over 26 million visits in the first quarter of 2023, generating a revenue of more than RMB 53 billion (USD 7.35 billion), up 20.2% and 25.4% year on year, respectively, according to official data.
During the five-day May Day holiday this year, the province saw 3.2 million tourist visits, up 141.5% from a year ago, with tourism revenue rocketing by 178.8% to RMB 4.23 billion.
Liu Cheng, deputy director of the provincial department of tourism, culture, radio, television and sports, said that the province is developing all-for-one tourism consisting of coasts and beaches, rainforest parks and tour routes around the island.
The province's duty-free shops raked in RMB 16.9 billion in the first quarter of this year, up 14.6% year on year, according to Haikou Customs.
With 12 duty-free shopping malls, the province aims to increase offshore duty-free sales to over RMB 80 billion by the end of 2023.
Read original article