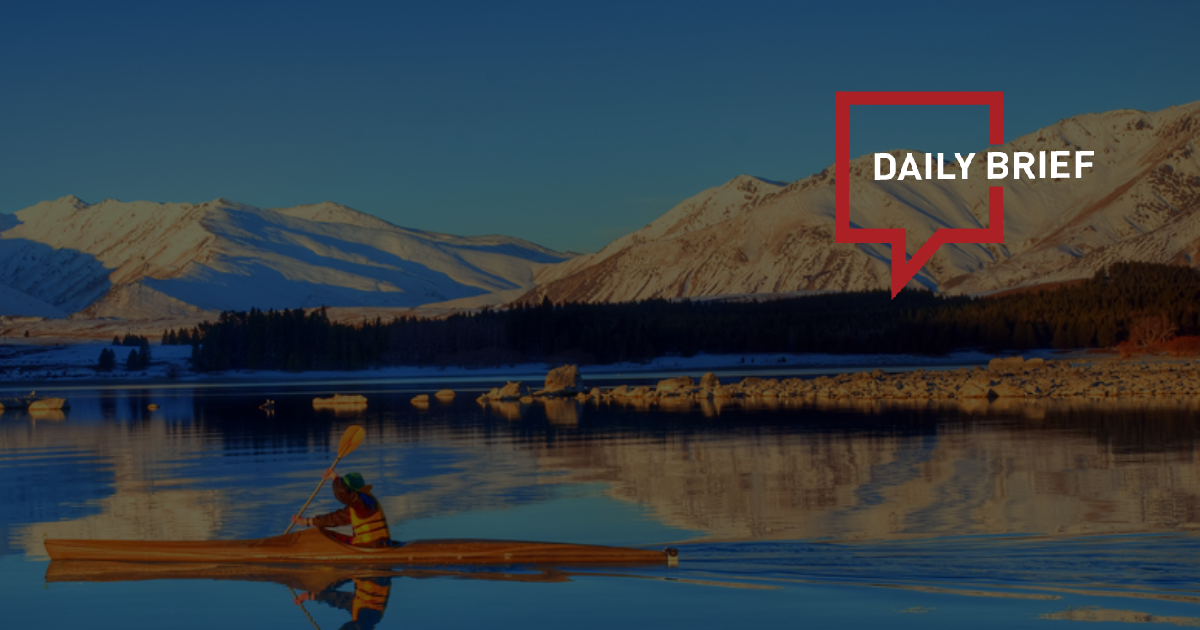 Chinese state-owned company to invest $1.4b in Greater Bay Area
>> Guangzhou City Construction Investment Group (GZCCI Group), a Chinese state-owned company with about RMB 370 billion (USD 51.1 billion) in assets under management, has officially set up a RMB 10 billion fund to invest in the cultural industry in southern China. The fund will mainly back local cultural brands and companies in Guangzhou, as well as the Greater Bay Area. It is also tasked with attracting quality cultural projects from outside the Greater Bay Area to build a presence in the region.
Shanghai targets $6.9 billion metaverse revenue from culture, tourism projects
>> Shanghai released a plan to build out its culture and tourism metaverse projects into an industry generating an annual revenue of RMB 50 billion (US$6.9 billion) by the end of 2025. Shanghai aims to build 30 culture and tourism metaverse projects by the end of 2025 to focus on what it calls smart tourism, as well as virtual performances, digital artwork, and others, according to the plan by the city's municipal administration of culture and tourism.
Global plane giant Bohai Leasing shrugs off Covid with 20 Airbus A330Neos
>> An overseas unit of Bohai Leasing, the world's second-largest aircraft leasing company that has recovered from the Covid-19 pandemic this year, intends to purchase 20 Airbus A330Neos for USD 6.3 billion. Avolon Aerospace Leasing signed a memorandum of understanding with Airbus to buy a slew of wide-body airliners at the Paris Air Show on June 21, the Tianjin-based aircraft and container leasing firm said in a statement recently. The products are expected to be delivered between 2026 and 2028.
Ruili Airline's largest investor nearly doubles stake in Chinese budget carrier
>> Ruili Airlines' biggest shareholder Guopeng, a state-owned investment firm based in the Chinese city of Wuxi, has nearly doubled its stake in the carrier to 48%. Guopeng acquired a 22.2% stake in Ruili Airlines for RMB 805 million (USD 111.9 million). It secured the equity from the carrier's founder Dong Lecheng for 35% more than the starting price.
Merlin Entertainments to expand across Asia
>> Merlin Entertainments (ME), which operates Legoland and resort theme parks, is on a "mandate to grow" and its new CEO has identified opportunities in Asia for its indoor Midway attractions. Calling himself a "growth CEO", Scott O'Neil has been visiting team members in the region to spread his message, assess existing assets and explore business development opportunities with leaders of other attractions. O'Neil predicted that Asia would be ME's fastest region of growth in 2024.
Korean Air to hand over 49 slots to China for Asiana merger
>> Analysis suggests that Korean Air will be handing over 49 airport slots (rights to land and take off at specific times) to China as part of its approval process for the corporate merger with Asiana Airlines. The Chinese competition authority, fearing a monopoly, demanded the return of coveted slots on nine routes, including Seoul-Beijing, Shanghai, and Tianjin, as a condition of Korean Air's acquisition of Asiana Airlines.
Greater Bay Airlines to expand to Vietnam
>> Hong Kong-based Greater Bay Airlines is expanding its international reach with its announcement to commence direct services to Ho Chi Minh City in Vietnam. Taking off from July 18th twice a week, the new direct service will connect Hong Kong International Airport (HKG) and Ho Chi Minh City, Tan Son Nhat International Airport (SGN).
China's latest holiday points to summer strength in outbound travel
>> China's three-day Dragon Boat Festival holiday showed a noticeable revival in outbound travel, as evidenced by the increasing number of border crossings, which touched 65% of the 2019 level, according to the National Immigration Administration.
Trip.com-owned platform Ctrip noted that the average cost for outbound travel was down during the Dragon Boat holiday even as bookings have surged. A one-way air ticket was 6% lower than during the May Day holiday and bookings were 12 times levels a year ago.