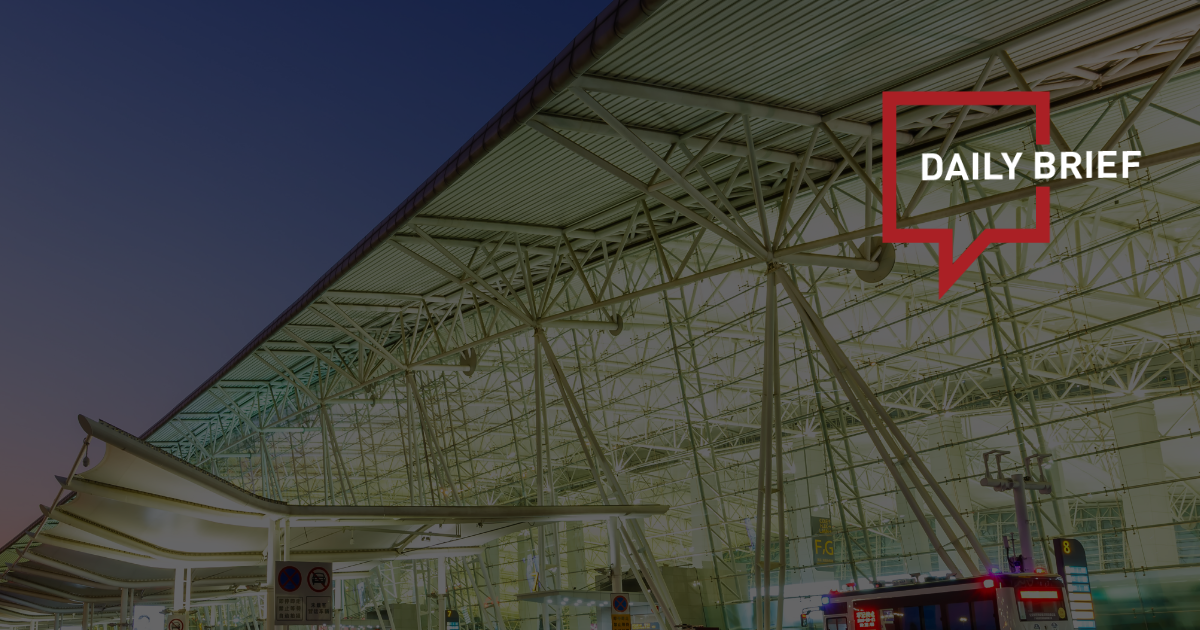 Weixin Pay strengthens international presence to create value for Chinese consumers and local merchants
>> As China's outbound travel market experiences a resurgence, international merchants in major tourist cities eagerly await the return of Chinese tourists. Weixin Pay, a leading mobile payment service provider, is facilitating a more convenient travel experience while unlocking value for both Chinese tourists and international merchants.
Didi enters car rental business days after launching express delivery service
>> Chinese ride-hailing giant Didi Chuxing has launched a car rental service just two days after it added a same-city express delivery service on its platform. The rental service, available since June 15, pools resources from other platforms, including Trip.com Car Rental and Hello Car Rental. Users in more than 300 cities such as Beijing, Shanghai, Chengdu, and Guangzhou can rent vehicles through the Didi app.
Chinese airlines seek tax explanation from Cambodian taxation authority
>> Representatives and tax consultants of five Chinese airlines in Cambodia have sought further explanations on tax compliance and tax obligations of business enterprises from Cambodia's General Department of Taxation (GDT). Industry observer said that seeking explanation and understanding more comprehensively the taxation aspects in Cambodia would enable those Chinese airlines to ensure that they would maintain compliance through tax obligation implementation.
Cambodian tourism minister asks China to expand direct flights
>> Thong Khon, Cambodia's Minister of Tourism, requested China to promote direct flights from Chinese cities to Cambodia, and for any cities that do not yet have direct flights to Cambodia, to establish flights as Cambodia will have major international airports that can accommodate all types of passenger aircraft.
Cuba promotes its offers at tourism fair in Beijing, China
>> Cuba is promoting its proposals and services in the so-called leisure industry at the Beijing International Tourism Expo, BITE 2023, where it has participated for years and has also won awards.
Plaza Premium launches sky bridge bar at Hong Kong airport
>> Plaza Premium has just opened Intervals at Hong Kong Airport (HKG), a bar that looks like heaven for aviation geeks. Intervals Bar features floor-to-ceiling windows, and looks more like a high-end bar you'd find in a city, rather than a bar you'd expect to find in an airport.
Chartered flights surge as travel ramps up in China for summer
>> More than 160 chartered flights carrying tourists from Shanghai are planned this summer amid a robust recovery of the tourism market and surging travel demand. According to Shanghai Spring Tour, 289 chartered flights will be organized in July and August, with 58 percent departing from Shanghai.
China's civil aviation transport continues to recover in May
>> China's civil aviation transport maintained the recovery momentum in May, the Civil Aviation Administration of China said on Friday. The total transport turnover of the sector was 9.71 billion ton-kilometers, rising 4.3 percent from April and recovering to 90 percent of the level recorded in the same period of 2019, before the COVID-19 outbreak, administration official Li Yong told a press conference.
Boeing and Airbus diverge on long-term China market
>> China's going to be huge for global demand of air travel over the next two decades-that much Airbus and Boeing agree upon. However, the U.S. and European plane makers increasingly disagree over just how big the demand for new airplanes will be.
Chimelong Marine Science Park to open in summer
>> Zhuhai authorities announced on Friday that the Chimelong Marine Science Park, which is set to become the world's largest indoor theme park, will be operational during the upcoming summer holiday tourist season. The new marine park is the key project of the second phase of the Zhuhai Chimelong International Ocean Tourist Resort located in Hengqin.
Asia's longest cave a sound, sporty option for summer vacationists
>> Amid the heat of summer, Asia's longest cave, with its cool temperatures and awesome acoustics, has become a top choice for music lovers, not to mention thousands of adventure-seeking tourists. The Shuanghe Cave, which extends for 257.4 kilometers, is located in a tourist resort called Twelve Back in Suiyang county, Guizhou province.
With unique culture and scenery, Tibet looks to become top tourist destination
>> The "5th China Xizang Tourism and Culture Expo," a three-day expo opened last Friday evening, is one of the most important events in Tibet. Nearly 1,000 businesses from home and abroad have brought nearly 10,000 kinds of products on display in the 14,000-square-meter exhibition area. Meanwhile, the expo serves as a platform for promoting Tibetan culture to the world.