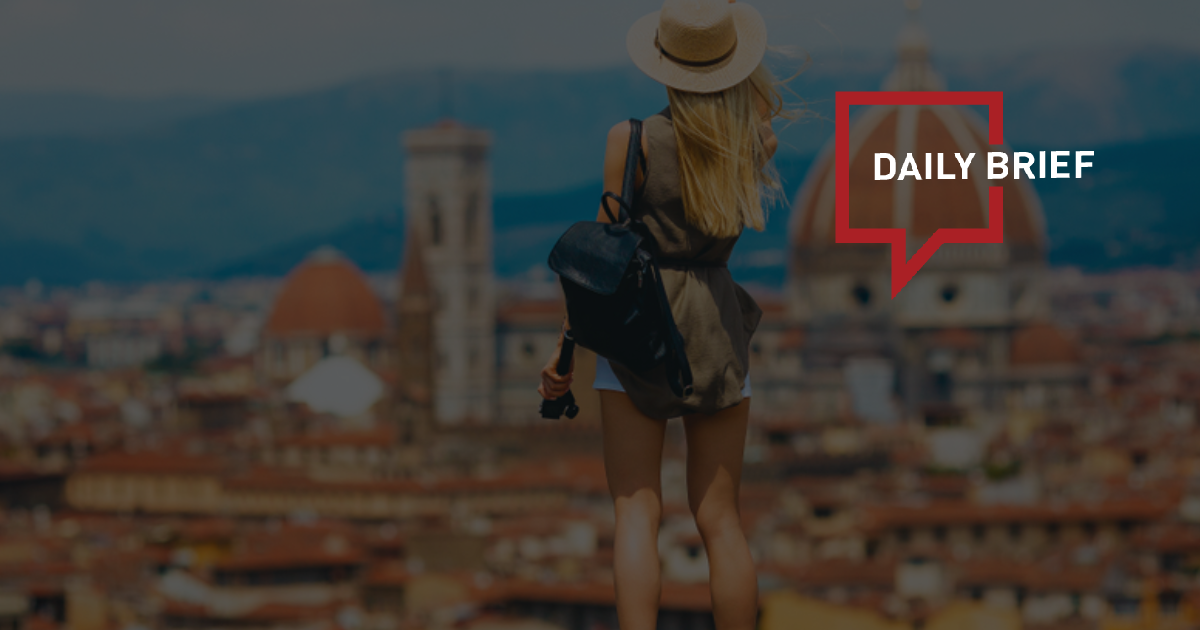 Chinese ride-hailing giant Didi boasts $14 billion value, one year after NYSE delisting
>> One year after its exit from the New York Stock Exchange following Beijing's tech crackdown, Chinese ride-hailing Didi Global giant boasts a market value around $14 billion as of Tuesday's close. That's larger than any other firm whose shares are primarily quoted over-the-counter in the US, and even puts it in the top 11% of NYSE-listed firms, when including American Depositary Receipts, data compiled by Bloomberg show.
Technology company HER.AI secures about $ 30 million to create networking platform for hotels
>> Beijing technology company HER.AI announced that it secured about USD 30 million in its Series A financing, led by Coocaa, an OTT unicorn backed by Tencent and Baidu. Yang Wang, the founder and CEO of HER.AI, stated that this financing round will be used to serve international hotel groups, cruise companies, and resorts, aiming to create a high-quality tourism media social networking platform covering the Asia-Pacific region.
Guizhou offer half-price admission at A-level tourist attractions
>> Southwest China's Guizhou Province will offer half-price admission at all A-level tourist attractions from Friday and the juicy discount offering will run through the end of August, the province's tourism authorities announced in Shanghai on Thursday. Tourist buses entering Guizhou from elsewhere will enjoy half toll payment on expressways inside Guizhou via electronic toll collection services on Fridays, Saturdays and Sundays during the same duration.
Chinese high school, college graduates boost summer tourism
>> Students graduating from high schools and colleges in China have been driving domestic tourism with their plans to travel the country over the summer vacation. Travel bookings by school and college leavers nearly doubled for early June to the end of August from a year ago, according to data from online travel agency Trip.Com, The Paper reported today.
Hong Kong sees 2.83m visitors in May, back to 56% of the pre-pandemic levels
>> Hong Kong Tourism Board announced on Thursday that 2.83 million visitors came to the city last month, equivalent to 56% of the pre-pandemic levels. About 2.29 million visitors came from the mainland, accounting for 80% of the total arrivals. The number of arrivals exceeded 10 million from January to May, about 40% of the average number before the pandemic, with nearly 8 million being mainland tourists.
US needs China for a full travel recovery, says top tourism official
>> International travel to the US has been recovering faster since the US lifted its vaccine requirement for inbound travelers in May, said Brand USA CEO and President Chris Thompson at a US Senate hearing Tuesday. The absence of China, however, will prevent a full recovery. The US welcomed over 540,000 Chinese tourists in April, down 81% from 2019 for the same period, according to Skift Research.
China's outbound travel bookings surge ahead of Dragon Boat Festival
>> The number of bookings for overseas trips from China jumped more than 11 times ahead of the three-day Dragon Boat Festival holiday from a year earlier, with Southeast Asia remaining the favorite holiday destination for Chinese tourists. Sixty-five percent of outbound travelers are headed to Bangkok, Phnom Penh, Kuala Lumpur, Manila, and Singapore, data released by travel agency Ly.com showed.