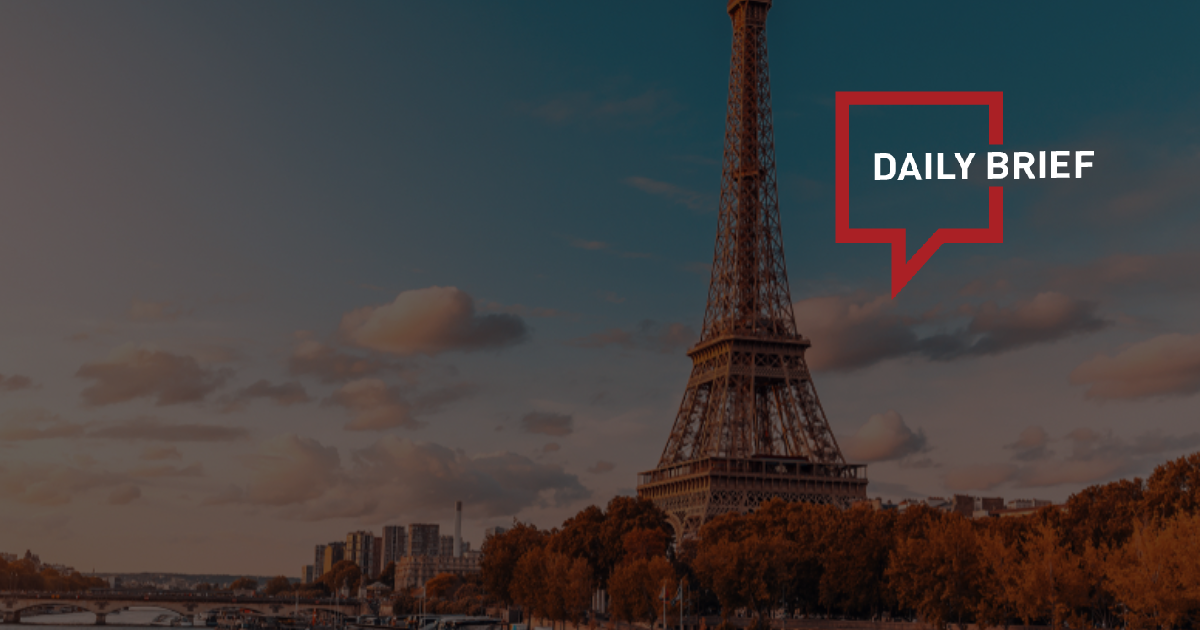 Chinese airline defends flight attendant weight restrictions after backlash
>> Chinese carrier Hainan Airlines has defended imposing weight requirements on flight attendants after reports of the new policy went viral on social media and sparked a public backlash. Flight attendants who are less than 5% over that standard will have their weight monitored monthly and undergo a review, Global Times reported. Hainan Airlines said the measure "cannot be interpreted as a simple criterion to suspend a flight attendant like some media did."
Portugal: Tourist board mini-programme on Wechat aimed at China market recovery
>> Portugal's national tourist board on Monday launched a mini-programme accessible from Wechat, a Chinese mobile application that serves as both a social network and digital wallet, aimed at promoting Portuguese cuisine, tourist spots and festivities in what before the pandemic was the world's largest market in terms of tourist numbers. All the content of the mini-programme is translated into Mandarin and consists of 750 points of interest divided by regions, including tourist attractions, entertainment, shopping, cuisine and hospitality.
China takes major step toward completing Shenzhen-Zhongshan bridge
>> The Shenzhen-Zhongshan bridge, a 24-kilometer bridge-island-tunnel project in South China's Guangdong province, got one step closer to completion on Sunday morning. The project is expected to complete by November and open to traffic in 2024. As an important infrastructure project in China, the bridge, once completed, will shorten travel time between the two southern China cities from two hours to 30 minutes.
Vietnam-China road passenger transport service launched
>> The road passenger transport route between Mu La Thang border gate in Vietnam's Lai Chau province and Jin Shuihe border gate in Chinas Yunnan province was opened to traffic on Tuesday. Two transportation companies of Vietnam and China will offer the regular service. Two 29-seat buses of a Vietnamese company will shuttle between the two sites daily.
Xiamen Airlines expands A321 neo fleet
>> Chinese carrier Xiamen Airlines, an affiliate of China Southern Airlines and a SkyTeam member, has accepted its sixth Airbus A321 neo aircraft. Before the arrival of the A321 neo, Xiamen Airlines was an all-Boeing operator, flying both 737 and 787 Dreamliner aircraft. Xiamen Airlines has thus far committed to 15 A321 neo aircraft, alongside 40 smaller A320 neos.
New cabin crew at Hong Kong's Cathay Pacific can earn up to HK$20,000 a month after pay increase
>> New cabin crew hires at Cathay Pacific Airways can earn as much as HK$20,000 (US$2,550) per month following an increase in pay, as part of initiatives by Hong Kong's flag carrier to retain employees. The rate of increase would depend on the number of flying hours accumulated in a month. The basic monthly salary for Cathay's junior cabin crew members is now at HK$9,100, only a third of the level before the pandemic hit.
Hong Kong Airlines is giving away free round-trip tickets from Japan
>> Starting July 4, Hong Kong Airlines will also distribute round-trip tickets from six Japanese cities under its "Special 2-for-1" offer. Travellers to Hong Kong from Tokyo, Osaka, Fukuoka, Okinawa, or Nagoya can avail the offer. Previously, the airline also kicked off a "2-for-1" ticket offer for round-trip flights from Seoul to Hong Kong. The offer went live on May 23.
'Notable progress' as Fuxing bullet trains to run on Qinghai-Xizang Railway soon
>> China's self-developed Fuxing bullet train will soon run on the Qinghai-Xizang Railway, as an upgrade of the section linking Xining city with Golmud, both in Northwest China's Qinghai Province, is undergoing final inspection and handover preparation, China Railway Qinghai-Xizang Group Co said on Monday. The travel time for the fastest trains on the 829-kilometer Xining-Golmud section will be reduced to about 4.8 hours, about two hours faster than the current speediest trains, according to reports.