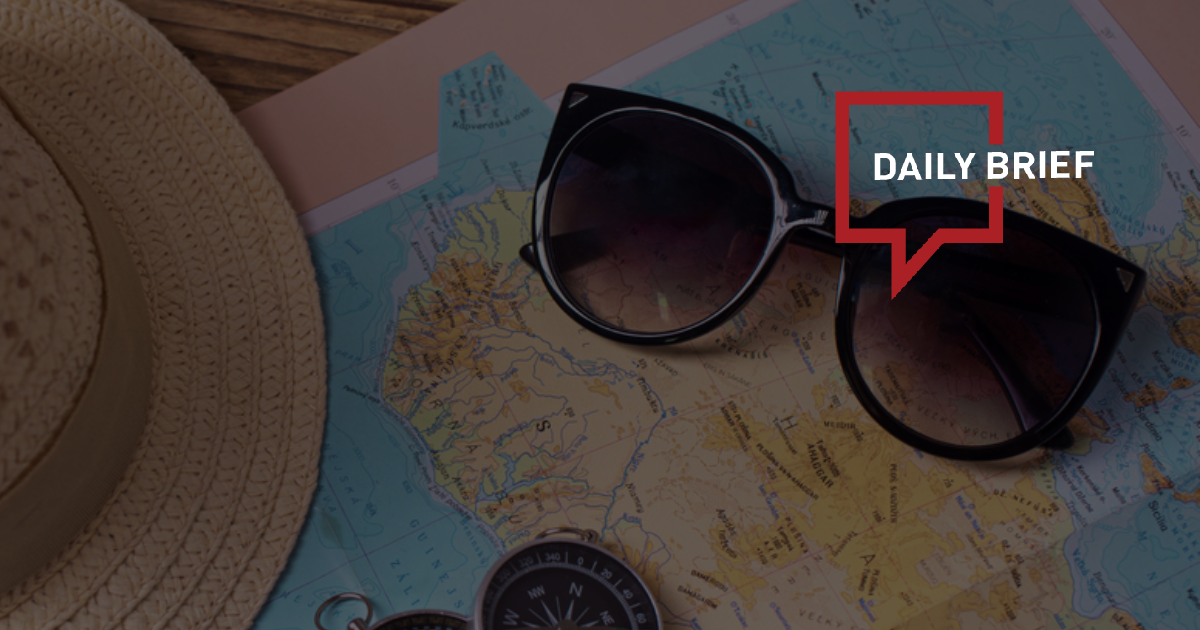 China's first home-grown cruise ship undocked in Shanghai
>> China's first domestically-built large cruise ship completed its undocking in Shanghai on Tuesday, marking its complete transition into the dock mooring debugging stage. The cruise ship named, "Adora Magic City," is expected to be delivered by the end of 2023. To date, over 93% of its construction and over 85% of its interior work have been completed, according to China State Shipbuilding Corporation (CSSC) Shanghai Waigaoqiao Shipbuilding Co Ltd.
Hong Kong lost 'awful lot of ground' to aviation hub rivals, rebuilding will be challenge, global industry body says
>> Hong Kong faces a "difficult and challenging" task in rebuilding its role as an aviation hub, while the city's flag carrier Cathay Pacific Airways is expected to operate at only 60% of its pre-pandemic capacity by the end of the year, the head of a global airline association has said. But the outlook for the industry as a whole was positive, director general of the International Air Transport Association (IATA) Willie Walsh told its annual meeting in Istanbul on Monday.
Galaxy, MGM are said to explore opening casinos in Thailand
>> Hong Kong-based Galaxy Entertainment and Las Vegas-based MGM Resorts International, two of the world's top casino operators, are laying the groundwork to potentially establish gambling facilities in Thailand as the industry looks to hedge against a deteriorating outlook in Macau. Galaxy, the gaming, retail and hospitality group controlled by billionaire Lui Che-woo, is also exploring starting gaming operations in the United Arab Emirates, according to the people, who asked not to be identified because the matter is private.
Cathay Pacific to pay deferred dividend to HK government as operations return to normal
>> Cathay Pacific Airways said on Tuesday it would pay the deferred dividend of HK$1,524.1 million ($194.35 million) on the preference shares held by the Hong Kong SAR government on June 30. The airline also intends to pay all future preference shares dividends as they fall due, it said. This comes as the global air travel industry recovers from the border closures and other disruptions caused by the pandemic.
Chinese train maker produces first new-energy light rail train for Argentina
>> CRRC Tangshan Co Ltd, a major Chinese high-speed train manufacturer, has produced the first new-energy light rail train for Argentina, which is the first export project for such trains from China. The six-axle articulated train runs with a maximum speed of 60 km per hour with a flexible passenger capacity ranging from 72 to 388.
Host city Hangzhou gives away 100, 000 Asian Games tickets in 1 million gift packs for global tourists
>> Hangzhou, China, the host city for the 19th Asian Games and 4th Asian Para Games, announced it is giving away 1 million gift packs with a rich variety of travel benefits through lotteries to welcome global visitors. Each gift pack includes a 7-day free Hangzhou subway pass, free tickets to tourist attractions, and a prepaid phone card worth RMB 100 (roughly USD 14). Participants also have the opportunity to win 100,000 free tickets to the Asian Games.
Hong Kong Airlines to increase flights to China's mainland
>> Hong Kong Airlines is expanding its presence in China's mainland following an increase in demand for travel. Starting in June, it will provide more connections between Hong Kong and key destinations in China's mainlaind. It will resume daily services to Chongqing and Sanya will be resumed, offering convenient flight options for both business and leisure travelers, whereas flights to Hangzhou will be offered 10 times weekly with a convenient travel schedule.
Plane ticket prices fall sharply for Dragon Boat Festival
>> Plane ticket prices dive sharply for the upcoming Dragon Boat Festival, with the prices expected to be 20% lower than the May Day holiday, Shanghai Observer reported on Sunday. Starting from June 5, the fuel surcharges on domestic air tickets in China will be cut for the third time this year, following the cuts on Jan 5 and April 5. Fuel surcharges have been reduced by 33.33% and 50%, respectively, for flights below 800 kilometers and above 800 kilometers.
British Airways restarts flights to Beijing, China, debuting its new 'club suite'
>> British Airways' first flight from London to Beijing in more than three years touched down at Beijing Daxing Airport. This was British Airways' first passenger flight between the two cities since January 2020, when the route was suspended due to the pandemic. The resumption reclaims the airline's exclusivity as the only British carrier operating a direct service between Beijing and the UK.