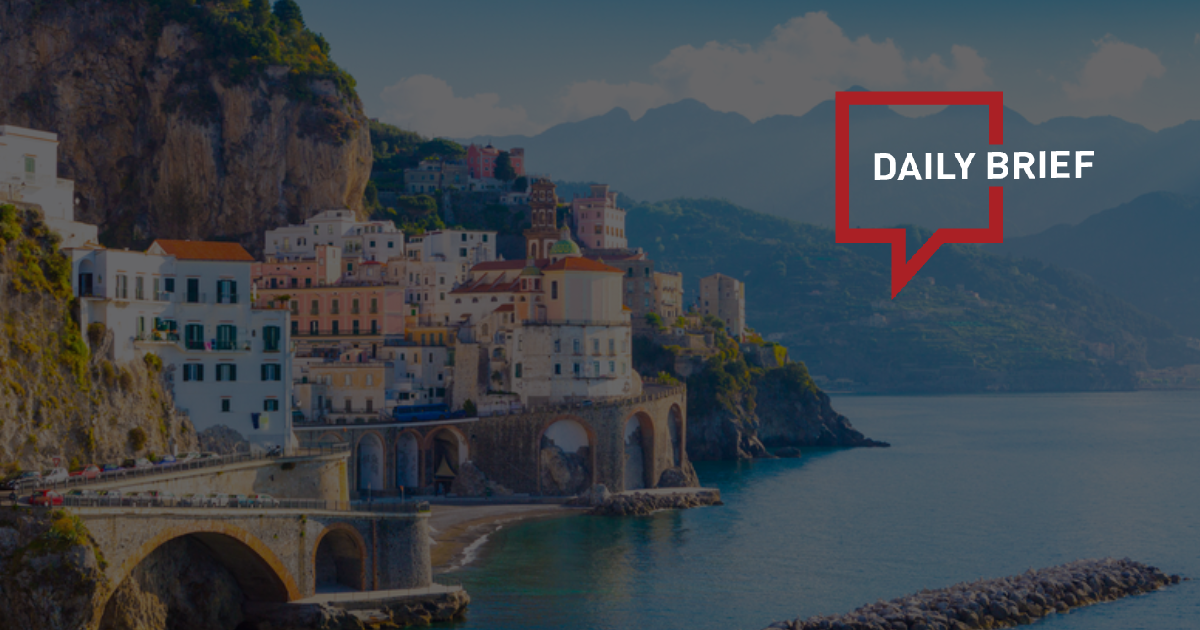 Hong Kong tourism chief says 'have faith in Disneyland', brushes aside calls to stop funding loss-making park
>> Hong Kong's tourism chief has urged lawmakers to "have faith in Disneyland", brushing aside calls for the city to stop subsidizing the loss-making theme park as he acknowledged its positive impact on the local economy and youth development.
Hong Kong Disneyland's financial situation had improved in recent years with net loss shrinking to HK$2.1 billion (US$268 million) in 2022, a 12% drop from the year before, Secretary for Culture, Sports and Tourism Kevin Yeung Yun-hung on Monday said.
Hong Kong's passenger traffic revives
>> Hong Kong International Airport handled 3.1 million passengers during April, marking a year-on-year surge of around 24 times, the Airports of Authority of Hong Kong reported on Monday quoting the latest traffic figures posted on its website. All passenger segments experienced significant growth in April, especially Hong Kong residents. Traffic to and from Southeast Asia, China's Mainland, and Japan recorded the most significant increases.
Macau casino operator Galaxy Entertainment's revenue jumps 72% as tourists return, to create 900 jobs for locals
>> Galaxy Entertainment Group said it would create 900 new jobs for locals after the Macau casino operator recorded a 72% jump in first-quarter revenue, following the city relaxing its Covid-19 restrictions and reopening its borders to tourists.
The casino firm, controlled by the family of Hong Kong property tycoon Lui Che-woo, reported revenue of HK$7.05 billion (US$901.8 million) in the first three months of 2023, compared with HK$4.1 billion a year ago, according to a filing with the Hong Kong stock exchange on Monday. Revenue was 142% higher compared with the fourth quarter.
Chinese tourism sector forecasts to see swift post-pandemic recovery
>> The World Travel & Tourism Council's (WTTC) 2023 Economic Impact Research (EIR) reveals China's Travel & Tourism sector's GDP contribution is forecast to grow more than 150% this year. The sector is set to contribute CNY 9.9 trillion to the economy this year, edging closer to the 2019 pre-pandemic high of CNY 12.27 trillion. Around one in 10 workers in China are directly or indirectly employed in the Travel & Tourism sector.
Direct flights between Fuzhou and Taiwan island resume
>> Direct flights between Taiwan island and Fuzhou, capital of Southeast China's Fujian Province, resumed on Monday after being suspended for over three years due to the pandemic and Democratic Progressive Party (DPP) authorities' obstacles. A flight departed Fuzhou at 6:17 pm Monday and arrived at Taipei Songshan Airport at 7:31 pm.
Thailand boosts safety measures to attract 5 million Chinese tourists
>> The Tourism Authority of Thailand (TAT) and the Tourist Police Bureau are focusing on enhancing safety measures for travelers as the number of Chinese tourists to the country reaches 1 million. TAT aims to attract five million Chinese tourists this year, with around 70% expected to be independent travelers with high purchasing power.
China Airlines mulling 'feasibility' of Kaohsiung hub: president
>> China Airlines will study the "feasibility" of a second hub at the southern Taiwanese city of Kaohsiung, amid growing travel demand post-pandemic. Airline president Kao Shing-Hwang, who was speaking during a wide-ranging interview with FlightGlobal in Taipei, says the study will take place "at a future date, based on market demand", as well as ongoing airport expansion works.