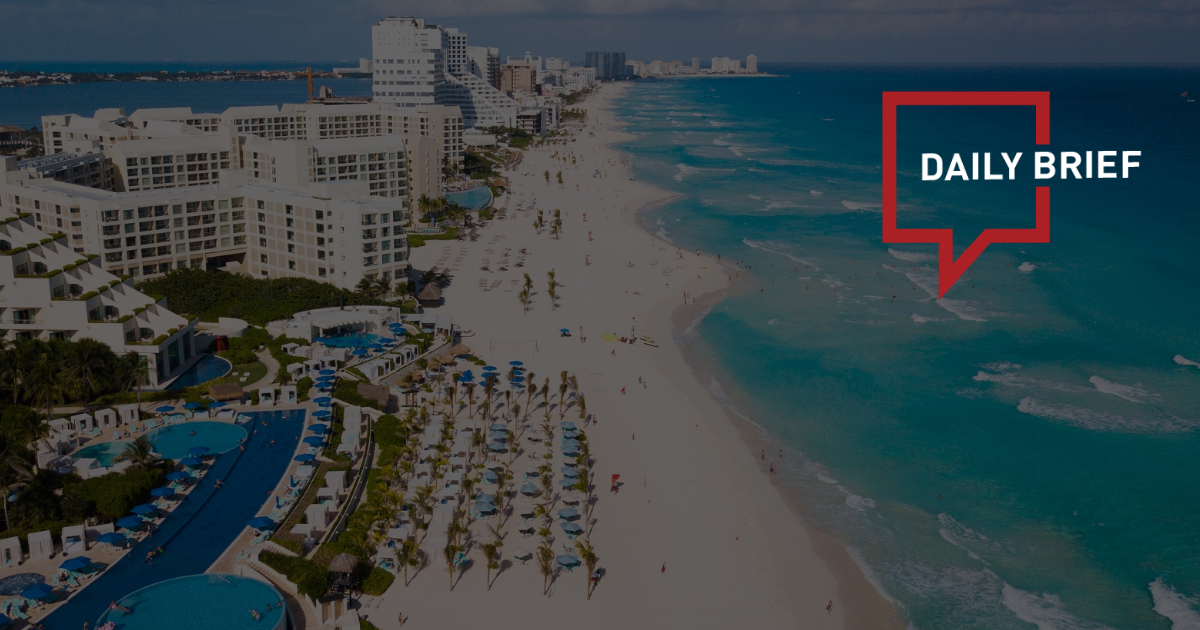 Douyin, TikTok's Chinese version, launches calendar-based hotel booking to take on OTAs
>> Douyin, the popular short-video platform TikTok's Chinese domestic version, quietly unveiled its calendar-based hotel booking feature on May 16, ChinaTravelNews has learned. In a test search by ChinaTravelNews for the "Pullman Shanghai Jing'an" hotel on the Chinese app, the booking page layout and pricing were similar to those on major OTAs like Trip.com Group.
WeChat & Weixin report 1,319 million monthly active users in Q1
>> WeChat and its Chinese domestic version Weixin together had 1,319 million monthly active users as of March 31, 2023, according to Tencent's first quarter results this year issued on May 17. The social network remains China's biggest online platform for individual communication as well as corporate developments including marketing for travel, lifestyle services and more.
Japan visitors rise to nearly 2 million in April after China eases travel curbs
>> Visitors to Japan rose to a post-pandemic high of almost 2 million in April, official data showed on Wednesday, benefiting from a relaxation of travel restrictions in China. The number of foreign visitors for business and leisure climbed to 1.95 million last month from 1.82 million in March, the Japan National Tourism Organisation (JNTO) said. Arrivals were still down 33% from April 2019, before pandemic travel curbs were adopted the next year.
Shiji signs major deal with Hilton on Infrasys Cloud service
>> Shiji Information announced on May 17 (in Chinese) that Shiji Deutschland GmbH, a wholly-owned subsidiary of the company, signed a major contract with Hilton Domestic Operating Company Inc for Shiji's Infasys Cloud service, agreeing that Shiji and its subsidiaries will provide Infrasys Cloud, a new-generation cloud food and beverage management system, and related professional services and supporting hardware products for hotels managed and operated by Hilton Group and its affiliates as a SaaS service.
13,000 international trips made on China-Laos Railway
>> The China-Laos Railway has handled 13,310 cross-border passenger trips since the launch of its passenger service on April 13, according to the Mohan entry-exit border checkpoint. During the period, the Chinese border town of Mohan in Yunnan province logged 7,024 inbound passenger trips and 6,286 outbound trips.
Singapore Airlines posts record profit amid strong demand for flights to China, Japan and South Korea
>> Singapore Airlines Ltd (SIA) posted its first annual profit in four years on Tuesday and said the current year is off to a strong start with higher bookings to China, Japan and South Korea as pandemic curbs ended globally.
Cathay Pacific has lost more than half of senior pilots since 2019
>> Hong Kong-based Cathay Pacific has lost over half its senior pilots since 2019. According to the Hong Kong Aircrew Officers Association, the union representing Cathay pilots published a release titled Exodus of Pilot Talent, and the numbers have increased since then. About 1,800 pilots left the airline during the pandemic, up from 1,500 last October.
Malaysia eyes 3.5 million Chinese tourist arrivals this year with more direct flights
>> Malaysia is hoping to have more direct and chartered flights from China via strategic collaborations with airlines to achieve its target of 3.5 million Chinese tourist arrivals this year. Datuk Seri Tiong King Sing, Malaysia's Tourism, Arts and Culture Minister, said that the country is looking at increasing the number of direct flights from China to Malaysia as well as chartered flights from smaller cities in China. Currently, there are 175 weekly flights from China to Malaysia.
Fosun Tourism sells Albion Property Management for RMB 1.00
>> Fosun Tourism said it has entered into a deal to sell Shanghai Fuxing Albion Property Management (Target Company) to Shanghai Golte Property Management for RMB 1.00 (USD 0.14). The Target Company has not made any significant profits contribution in the last two years and was not the main focus of Fosun Tourism's business, according to the announcement.
HNA Investment unit forms elderly healthcare, residential JV with local tourism firm
>> HNA Investment, a subsidiary of Chinese conglomerate HNA Group, has agreed to form a joint venture with a local tourism company to invest in and manage elderly healthcare and residential projects. The joint venture, which is expected to be finalized in the third quarter of 2023, will have a registered capital of 1 billion yuan (USD 146 million). The move is part of HNA Investment's strategy to expand into the healthcare sector.