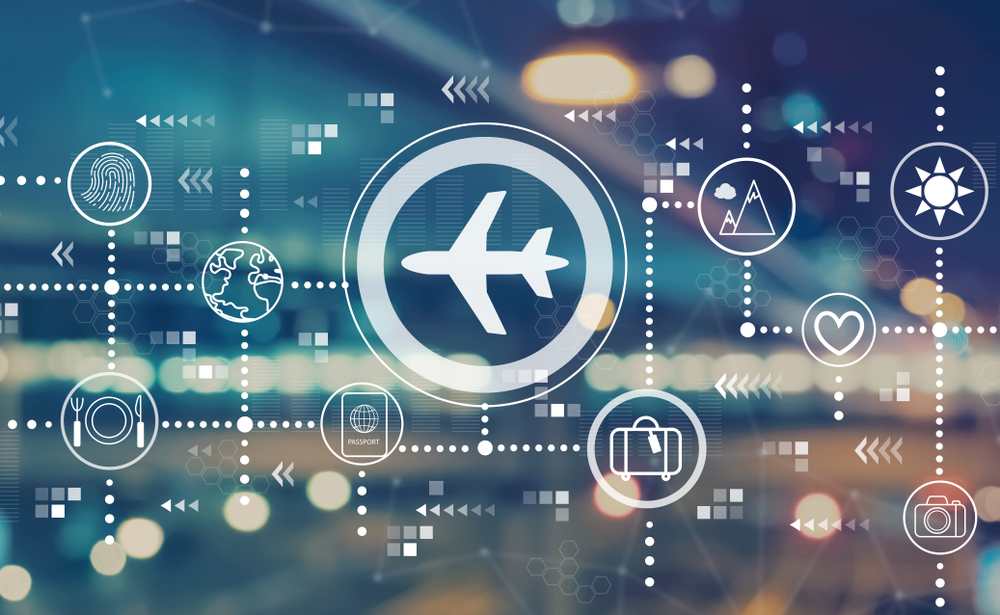 ChinaTravelNews, Ritesh Gupta – Beijing-based direct API specialist/ NDC (New Distribution Capability) aggregator Letsfly is set to expand its operations outside Asia, following the recent appointment of its Chief Commercial Officer, Ming Foong.
Ming has been chosen to lead Letsfly's plan to "expand business channels and strengthen the company's international presence through a new business entity for the global market".
"With global market regions as the main focus, the new entity will leverage Letsfly's technology and expertise in travel content aggregation to succeed in our international expansion plans," said Ming. The company has already set up offices in Beijing, Dalian, Hong Kong, Singapore, Sydney, and Dublin.
Letsfly asserts that having the ability to directly connect with suppliers and provide superior service and management of bookings, opens up opportunities for the company to expand beyond basic low fare and carrier coverage. Other than content, the team is also counting its proficiency in delivering a seamless service integration as its core strength.
"Letsfly has already covered key Low Cost Carrier (LCC) content making up over 80% of LCCs capacity in Asia and Europe. In the future, the coverage in other regions will be boosted. At the same time, Letsfly will integrate resources with full-service carriers (FSC) through the NDC standard," shared Ming.
The company works out technology integration i.e. data integration through connectivity with airlines, building a data transmission bridge between airlines and OTA/ offline agents, allowing both parties to sell airline API/ NDC fares and various products at a lower integration cost and access greater functionalities, said Ming.
"LCCs are happy to work with Letsfly because we are a technical conduit, providing services and support to agencies that may not have the resource or prioritize development of the LCC's content directly. We help agencies access greater features and products from LCCs, which in turn aid LCCs to serve their consumer audiences, and better experience their products," mentioned Ming.
Timing
Airlines are favoring NDC because it enables them to avail dynamic pricing, continuous pricing, and merchandising techniques Companies like Letsfly are in a position to take advantage of the additional content options provided by airlines via NDC integrations.
Other than industry-related initiatives, Letsfly moves also come a few months after China chose to re-open its border for traveling. This means a direct API specialist or an aggregator like Letsfly can build on its connections with carriers in China, and offer it to the likes of online travel agencies (OTAs).
"After the pandemic, as the borders gradually opened, we have observed a growing demand for Chinese airline products among our OTA partners, particularly those in APAC and Europe. We are enthusiastic about helping more Chinese airlines establish direct and meaningful connections with a wider global partner, which is a key value that we offer," said Ming.
"Our primary objective is to establish direct connections with airlines that allow us to provide comprehensive functions and products, instead of relying on third-party connections to ensure coverage. We strive to assist OTAs/ offline partners in enhancing their infrastructure capabilities for direct content, while also offering a diverse range of products. Moreover, we understand that post-service tasks, such as refunds or changes, can be a significant challenge for many OTAs. That's why we have developed solutions that help our partners standardize their post-service processes and optimize their performance," said Ming.
According to Letsfly, it is facilitating the seamless exchange of information between the customer, travel agent, and airline during booking, payment, and ticketing plus servicing (handling changes such as flight cancellations, rebooking etc.).
Replicating the airline.com experience on an OTA site
As witnessed in Europe and the U.S, only a handful of airlines are leading the NDC charge (for example, differentiated airline content across distribution channels, GDS surcharge etc.) before other carriers join the bandwagon.
In such a scenario, a lot would depend upon how airlines decide their distribution strategy.
"Whether an airline chooses to prioritize direct sales over using GDS will determine the resources and advantages allocated toward each sales channel. For retailers looking to keep up with this trend, using an aggregator can be the simplest and fastest way to offer a complete range of airline products and functionalities, without having to implement everything themselves," said Ming.
Once an OTA uses Letsfly direct connection finalized with an airline, Ming is confident that OTA would have the same level of product and functionality as the airline website, plus the focus on real-time accuracy of information would ensure the UX (user experience) to increase trust and confidence in the third-party platform. He ensured that the integration is handled by Letsfly, significantly simplifying the effort for an OTA to connect to and manage each airline's NDC API . "Since each airline may publish a non-standardized or customized API format, it becomes a huge challenge for retailers. We support online OTAs and offline agents in building fundamental capability for direct content from airlines, standardize and simplify different airline standards, and support full automatic functionality including branded fares, baggage, seat assignments across pre-booking and post-booking procedures."
Letsfly also supports each OTA to perform as a merchant to directly pay to the airline, and of course also provides corresponding solutions to support OTAs that lack direct payment capabilities to achieve the same effect. He also added that for airlines, this can help them in driving agency adoption of their NDC program, quickly open sales channels in different regions, reduce distribution and integration costs, and maximize support for sales. "It can help airlines adapt to market changes more quickly in a fiercely competitive market," said Ming.
Regarding virtual interlining, Letsfly has rich fundamental data and expertise in catering to the needs of OTAs. This allows the delivery of dependable data services, ensuring OTAs can seamlessly integrate into their offerings and has the potential to streamline the travel experience. As a result, OTAs can continue to innovate and adapt to the evolving demands of the travel industry.