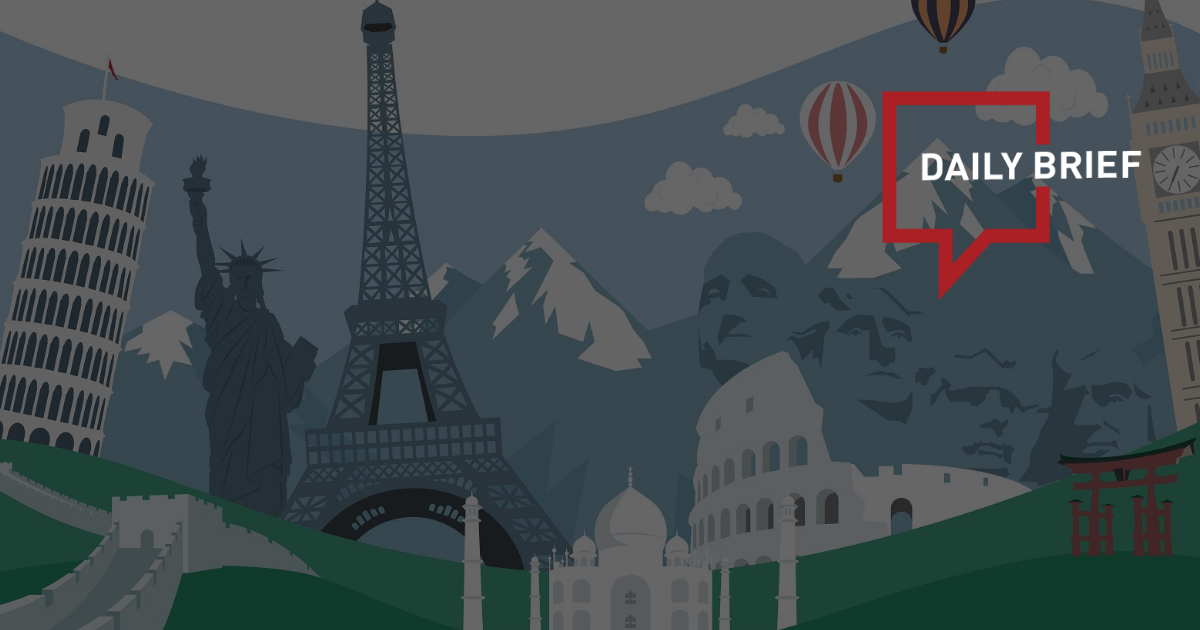 Europe awaits return of Chinese tourists after pandemic
>> European tour guides are now eagerly anticipating the arrival of the first group of tourists from China. In 2019, 13 million Chinese tourists landed in the European Union (EU) member states, according to a report by the Brussels-based European Travel Commission (ETC). This number has plunged since the pandemic, till the reopening of European countries and the relaxation of China's outbound travel restrictions.
Airbus research center in China's Suzhou launches operations
>> Airbus inaugurated its new research center Friday in Suzhou, east China's Jiangsu Province. The Airbus China Research Center will be dedicated to manufacturing innovation and research into hydrogen infrastructure, the cabin experience and new technologies, based on the advantages of aviation and the hydrogen industrial chain in the Yangtze River Delta region.
China sees nearly 60% rise in rail travel in March
>> China saw an increase in passenger trips across its urban rail transit networks in March, official data showed. The country's rail transit lines in urban areas registered 2.54 billion passenger trips in the month, surging 58.9 percent year-on-year, data from the Ministry of Transport showed. The volume went up 16.6 percent month-on-month. At the end of March, China had 292 urban rail transit lines in operation across 54 cities, with a total length of 9,652 kilometers, according to the ministry.
Brands look to China's tropical duty free island paradise for consumer comeback
>> Representatives of over 3,000 brands including Burberry and Estee Lauder descended on China's Hainan last week to show off their latest wares, hoping to cash in on a post-COVID consumer rebound that has kicked off on the island known for its duty free shopping. The province, known at home as the "Hawaii of China", has since 2020 become a major shopping destination as Beijing pushed its travel retail status. China plans to make the whole island duty free by 2025, essentially expanding the 10% to 40% cheaper prices on goods.
450,000 Chinese tourists lured during Malaysian PM's visit to Beijing
>> The Tourism, Arts and Culture Ministry of Malaysia has successfully lured 450,000 tourists from China after the signing of two agreements during Prime Minister Datuk Seri Anwar Ibrahim's official visit to the country last month.
Australia's biggest tourism market returns with a whimper
>> The widely expected wave of returning Chinese tourists Down Under has turned out to be a trickle as the visa rules - coupled with relatively high costs, a lack of flights and an exodus of Mandarin-speaking guides - squeeze Australia's fourth-largest export industry. In February, the first full month since China's border reopened, Australia recorded 40,430 short-term visitors from China, government data showed. That was one-fifth the number who visited in the same month in the record year of 2019.
Iran, China tourism relations to be facilitated, deputy minister says
>> Tourism relations between Iran and China are to be strengthened and facilitated by the governments of both countries, Iran's deputy tourism minister has said. Although the Islamic Republic waived the visa requirement for Chinese nationals willing to visit the country in 2019, it was a unilateral measure, because Iranian tourists visiting China still need visas. Under the 2025 Tourism Vision Plan, Iran is expecting to increase the number of tourism arrivals from 4.8 million in 2014 to 20 million by 2025.
Himalaya Airlines launches charter flights to stimulate Chinese tourism
>> Himalaya Airlines commenced the first of a series of charter flight services to stimulate Chinese tourism to the region. The airline operated the first of its charter flight services from Kunming Changshui International Airport (KMG), China to Tribhuvan International Airport (TIA), Kathmandu, Nepal last week.
May Day holiday is driving a surge in Chinese flight bookings
>> Data from leading Chinese online travel agency Ctrip.com shows that domestic travel bookings for the upcoming May holiday have reached the level in 2019, with a year-on-year growth of more than eight times. International travel bookings increased by more than 12 times compared to last year, and the number of overseas group tours has increased by 137% since the beginning of April.
China launches campaign to boost consumption in cultural, tourism sectors
>> China has launched a campaign to boost consumption in the cultural and tourism sectors, according to a circular issued by the Ministry of Culture and Tourism. The campaign, which will last until the end of this year, also aims to ensure the people benefit from consumption. The circular demands formulating and implementing measures to subsidize the consumers and ease the difficulties facing small and micro enterprises.
How Zibo became a popular tourist destination and an online hit in China
>> China's old industrial city of Zibo treated students well during their zero Covid quarantine. This spring, they came back to celebrate the city. Their enthusiasm and social media posts were so contagious that the entire country now wants a taste of Zibo barbecue. For the upcoming May holiday, hotel bookings in Zibo went up 800% compared to 2019, making it one of the most popular destinations in Shandong. The city has especially attracted online attention since March of 2023, with hashtags and hot searches peaking over the previous week.
Chongqing tourism market sees 70%+ increase in visitors in Q1
>> The total number of overnight visitors received in Chongqing from January to February increased by more than 70 percent yearly, according to data from the city's Municipal Commission of Culture and Tourism Development. A total of 120 A-rated tourist attractions under Chongqing's intensive monitoring received 30.219 million tourists, and art troupes held 435 performances of various types. From January to February, Chongqing welcomed 15.1782 million overnight visitors, a year-on-year rise of 77.9%.
Didi unveils concept robotaxi set to join Chinese ride-hailer's fleet by 2025
>> Didi Global has debuted its first concept self-driving vehicle, the Didi Neuron, which the Chinese ride-hailing giant plans to add to its fleet by 2025. Didi is working with new energy vehicle makers in China on developing robotaxis, Meng Xing, chief operating officer of Didi Autonomous Driving, said at the event to unveil Didi Neuron.