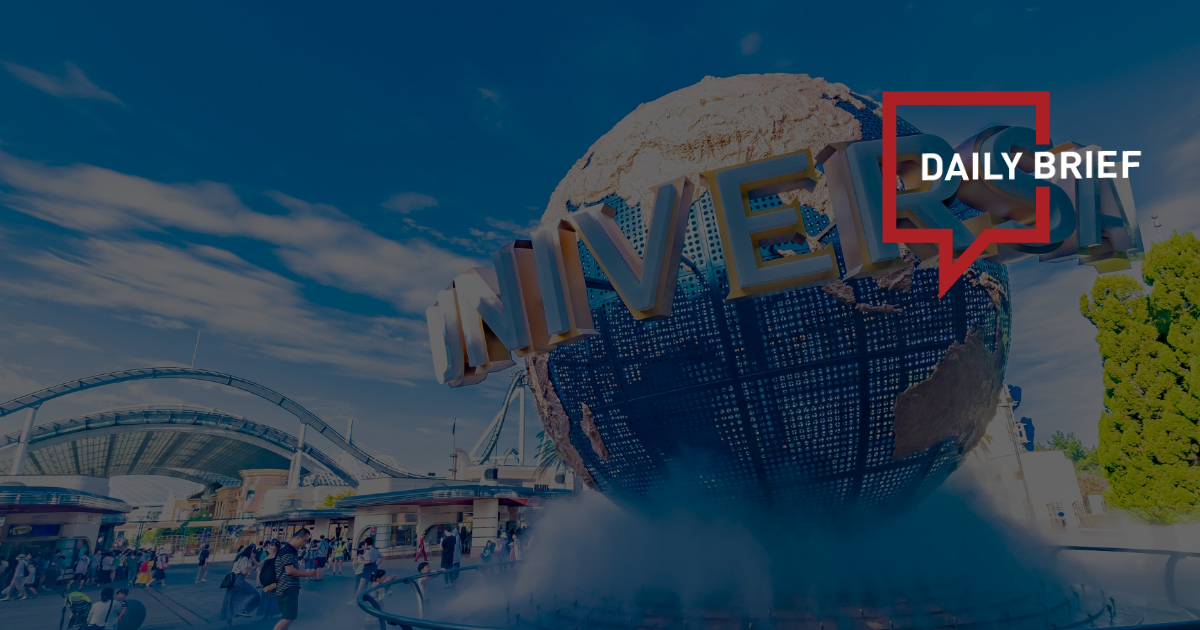 Tourism prepares for more Chinese visitors
>> France's tourism industry is expected to see a strong boost as China, one of the world's largest outbound tourism markets before the pandemic, optimized its COVID-19 response and resumed outbound group tours earlier this year, industry experts said. The European country hosted nearly 90 million international tourists in 2019, which made it the top destination in the world in terms of tourist arrivals. Catherine Oden, director for China of Atout France, the country's tourism development agency, said she is fairly positive about the resumption of Chinese outbound travel in 2023.
US and China urged to boost travel and exchanges to stop further fraying in ties
>> China and the United States should resume in-person visits and exchanges immediately because limited contact has led to a dramatic deterioration in relations, two academics, one from each country, have urged in a report. The report published by the Washington-based Centre for Strategic and International Studies (CSIS) on Friday focused on academic exchanges but also had recommendations for governments.
Universal Beijing Resort bans freelance photography services in park
>> Universal Beijing Resort is banning and denying access of unauthorized professional photographers who offer tourists at the resort photo-shoot service. Many expressed their support for the park's decision. "It is an amusement park, not a photo-shoot studio," commented a Xiaohongshu user nicknamed Mu Zi De Li. Some were against such a ban, claiming that photo-shoot services were convenient to some tourists, especially when they were not good at taking photos.
China's outbound travel boom on the horizon
>> With the five-day May Day holiday — April 29 to May 3 — fast approaching, more and more Chinese consumers are expected to embark on outbound journeys, with Thailand, New Zealand and the Maldives remaining their most popular destinations even as the Middle East and Europe grow in popularity, tourism industry insiders said.
Chinese tourists ready to hop aboard cruise trips abroad
>> US-based cruise line operator Royal Caribbean International said it has seen growing demand from Chinese travelers for cruise trips abroad and the company is fully confident in the recovery trend of China's ocean cruise market. Royal Caribbean, which mainly operates large tonnage cruise ships, expects that in the second half of this year, China's cruise tourism market will witness a restart, with the further easing of outbound travel policies and reopening of cruise terminals. In 2024, China's cruise market is expected to enter a recovery stage, it predicted.
Quality experiences, in-depth tours for smaller groups all the rage
>> Compared with three years ago, before the COVID-19 pandemic outbreak, Chinese consumers have been increasingly paying attention to having good experiences and receiving top-quality services during their overseas travels. Most travelers, industry sources said, now prefer in-depth tours at one destination. In the past, most groups contained some 20 travelers each. But now, travel agencies provide tours for much smaller groups comprising, say, two to eight people.
Club Med aims to shift upmarket with new resorts and ad campaign
>> Club Med revealed a refreshed brand identity to customers and travel agents and its ambition to become "a more premium, family-friendly, and eco-conscious experience." The all-inclusive brand run by Chinese conglomerate Fosun International thinks it can finally bring the sexy — and profit — back to its 70 getaways that arc from Bali to China's Hainan Island to the French Alps and Florida.
Merlin Entertainments' new CEO to visit China soon
>> Scott O'Neil, Merlin Entertainments' new CEO since November last year, will visit China together with a team of senior executives in April, Chen Jie, general manager at the under-construction Legoland Shanghai Resort, told Shanghai news website Yicai Global. O'Neil will be eager to review progress of the three Legoland Resorts being built in Shanghai, Shenzhen in southern Guangdong province and in southwestern Sichuan province, as well as to discuss future projects.
Trip.com launches 1-for-1 flights from Singapore to Bangkok with DBS Bank
>> Trip.com, in partnership with DBS Bank, is launching a Buy 1 Get 1 Free promotion on Singapore-Bangkok Economy Class return tickets across all airlines. This exclusive promotion will be valid on April 10, 2023, through the Trip.com mobile app's Singapore site and is on a first-come first-served basis.