Since laying the first stone of its Novotel Beijing Peace hotel in 1984, French hospitality group Accor has been growing in China for nearly 40 years.
Accor's market entry was timely, as the 1980s was seen as a decade of significant changes for China in terms of economic reforms, social mobility and cultural diversity, according to a historical study by the USC U.S.-China Institute.
The French hotel group captured China's rapid economic and social growth not just by expanding its hotel network in the world's second-largest economy, but also by strategically investing in a major Chinese hotel-chain partner, H World Group (formerly Huazhu Group), back in 2016.
Much has changed in China in the past three decades, and Accor has reaped great returns on its investments. As of March 2023, the company had over 600 hotels and 103,000 guest rooms in operation in the Greater China market, while the Accor group sold its H World stake, netting a profit of USD 1 billion out of the initial investment of less than USD 200 million.
Accor said that H World remains a long-term and important partner though the two companies had emptied each other's shares. And last year, Accor entered into master-franchise agreements with two more Chinese hotel companies, Sunmei and Funyard, a business model that allows partners to own and operate hotels under Accor brands.
How will Accor expand its footprint in China and further diversify its business growth? Gary M. Rosen, CEO of Accor Greater China, recently shared in an exclusive interview with ChinaTravelNews that past experience helped the company expand faster and that embracing and localizing digital channels in a market-centric approach is also essential.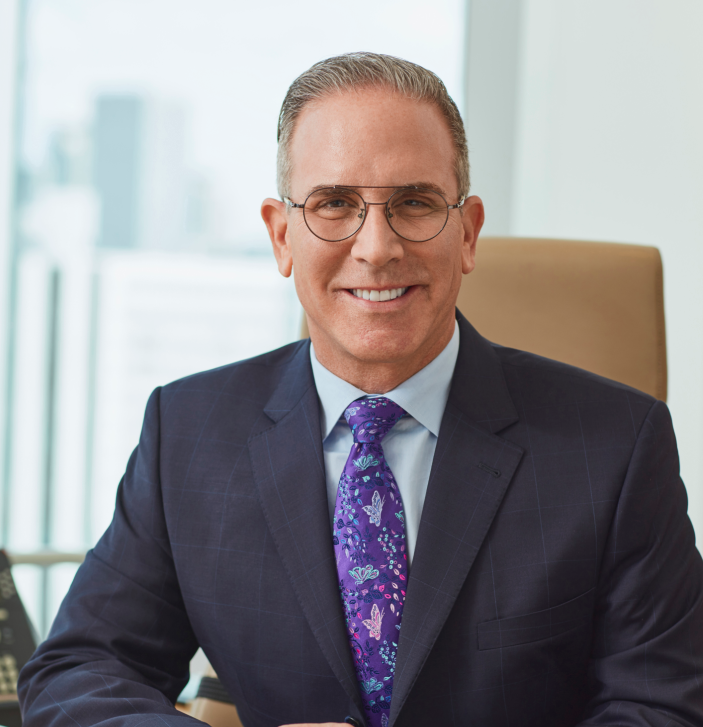 Diversification of brand partnerships
Accor currently has three master-franchise partners in China by brand:
(1) H World on the ibis, ibis Styles, and Mercure brands;
(2) Sunmei on the Mövenpick by Accor brand;
and (3) Funyard on the JO&JOE brand.
The company's total hotel room number in China comprises around 14% of its global room inventory.
As of the end of 2022, H World operated 468 Accor-branded hotels in China with 143 more in the pipeline. The ibis and Mercure brands accounted for around 55% of Accor's branded hotel rooms in the Greater China area, according to Mr. Rosen, while the company's master-franchise deals with Sunmei and Funyard started just months ago and were still in the process of signing and construction.
"The Sunmei deal and the Funyard deal were both announced less than a year ago, but they are now both ahead of schedule in terms of their signings," Mr. Rosen said. "The JO&JOE brand has now doubled the previously expected number of hotel constructions in China." The company said it plans to open more than 1,300 JO&JOE hotels in China with over 100,000 guestrooms, but it did not mention an expected date when the goal will be achieved.
Is the diversification of its brand partnerships in China presenting more opportunities or challenges? Mr. Rosen said that the point is to work and align themselves with local experts in different niche markets and the early partnership did help the company in advancing new deals.
"Over the years, Accor has really learned how to be a great partner in the master franchise segment. That reputation has taken us far and really positioned Accor as a partner of choice to local hotel company operators."
But why did Accor exit its financial investment in partner H World? In an exclusive interview with Shanghai business media outlet 21jingji.com, Accor's CEO Sébastien Bazin mentioned that China's hotel market will ultimately be led by Chinese hotel operators. He anticipated that China will rise to be the world's biggest hotel market in the next 10 years.
Mr. Bazin said Accor had decided to grow its China operation by working on master franchise deals with Chinese operators when it comes to midscale and economy brands in particular. He also revealed that the company is also seeking its fourth partner in China, but all the new deals will be operation-focused instead of equity investment.
The key to a brand-market fit
Last October, the company started to split into two divisions: the Economy, Midscale & Premium Division, and the Luxury & Lifestyle Division.
Mr. Rosen said that Accor will continue to expand the brands within both divisions in China appropriately as well as to elevate the overall dining experiences at the hotels, and the company wants to evolve customer experience by coming up with new ideas for its dining segments. He mentioned that Accor is excited to bring some of the most famous and high-end restaurant brands from France over to China through the company's restaurant and entertainment brand: Paris Society.
"The China market is incredibly sophisticated in its demand for food and beverage, and these two brands offer really diversified dining experience," he said. "Food and beverage is a major component in people's lives and in hotel operations. We had many hotels which reported half of their revenues generated from these services."
Accor has 43 hotel brands, of which it has brought around 15 brands to China. Will it introduce the complete brand portfolio in the Chinese markets? Mr. Rosen said they don't necessarily need to bring them all, but only the ones with consumer demand.
"We are not just about chasing a number," Mr. Rosen commented. "We want to grow responsibly, making sure revenue continues to grow and the owners can realize more than the returns they expected."
So what exactly is a brand-market fit for Accor's brand expansion in China?
"There's volume growth potential in the economy and midscale spaces, which is where we have master franchises that allow us to scale. And for luxury and lifestyle, and in most cases the premium segment, this is where we've committed to growing organically on our own. High-end luxury brands such as Raffles, Fairmont, Sofitel, and MGallery represent significant value to Accor, and we need to manage their intricacies and deliver on guest and owner expectations."
"It's almost like putting the pieces of a puzzle together in considering all the factors in the right place at the right time with the right partner," he said.
China-centric digital channels
The French hospitality group with more than half a century of history since inaugurated in 1967 is very proactive in embracing new and digital channels. The company announced its digital strategy in 2014 and built its own digital distribution and marketing platform in 2019.
But for the China market, Mr. Rosen said Accor's online strategy is bespoke on its own. "Many companies, either inside or outside of the travel industry, set their home bases as the location of their technology hub. For Accor Greater China, we made the strategic and purpose-led decision to develop our technologies locally in China."
"Instead of plugging into Paris, we rebuilt and redeployed what we called the 'Digital Factory China'. All of our technologies, including the reservation system, are localized in China within the WeChat ecosystem. And now for information about its China operation, Paris plugs into us instead of the other way around."
Accor is also partnering with major online platforms like Trip.com Group and Alibaba Fliggy to enhance the visibility of its Accor Live Limitless loyalty program. And most recently the company has become Douyin's first strategic partner in any industry in China.
"We are not creating online channels but embracing the key players on the field," he said. "You have to work with the key platforms in China, otherwise you are not really connecting yourself to the market."