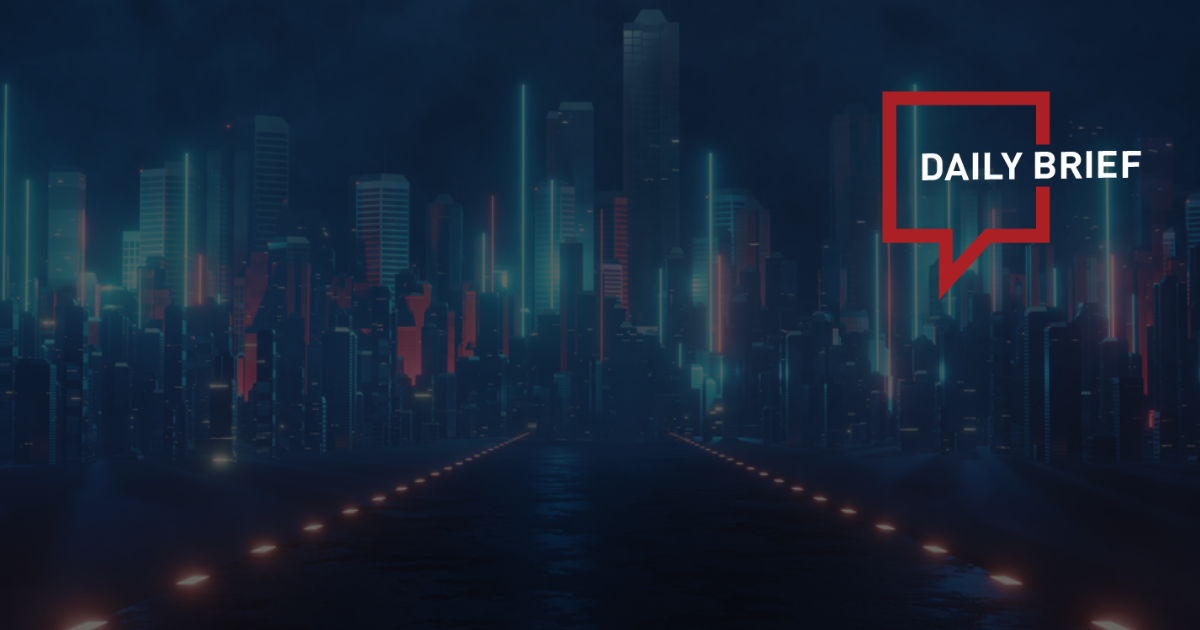 Alibaba reorganizes for its units to pursue independent fundraising & IPOs
>> Alibaba Group said on Tuesday it will reorganize into six business groups and other investments, a move designed to unlock shareholder value and foster market competitiveness. The six business clusters will be: Cloud Intelligence Group, Taobao Tmall Commerce Group, Local Services Group, Cainiao Smart Logistics, Global Digital Commerce Group, and Digital Media and Entertainment Group. Each CEO will report to a board of directors and assume full responsibility for company performance.
Meituan co-founder's AI startup to acquire OneFlow Technology
>> Lightyear Technology, an AI company founded by Wang Huiwen – the billionaire co-founder of Chinese food delivery giant Meituan – will acquire Beijing OneFlow Technology, an AI architecture startup.
Shangri-La revenue rise 17.8% while its China operation still lags
>> Hotel company Shangri-La Asia said its revenue rose 17.8% to USD 1.46 billion in 2022. The company reported a loss of USD 187.4 million. Shangri-La's hotel occupancy in mainland China was 38% for 2022, a decrease of 11 percentage points, compared to 49% for 2021. RevPAR was down by 34% compared to 2021.
Club Med owner is bullish on China's reopening, says resort is 'definitely not for sale'
>> Club Med is "very optimistic" about China's reopening, an executive from Fosun Tourism Group told CNBC, adding that the luxury resort chain is "definitely not for sale." Xu Bingbin, its co-president told "Squawk Box Asia" in an exclusive interview Monday that "Fosun Tourism Group is one of the core businesses of Fosun [International], and Club Med is one of the core businesses of Fosun Tourism Group." Fosun Tourism Group is the leisure arm of Chinese conglomerate, Fosun International.
China Southern Airlines plans Airbus, Boeing deliveries
>> China Southern Airlines Co. Ltd., the country's largest airline by fleet size, expects to take delivery of more than 200 Boeing Co. and Airbus SE single-aisle jets over three years. The carrier currently operates 894 jets and plans to grow its fleet size to 1,059 by the end of 2025.
China's weak air travel bodes ill for $100 oil bets, Macquarie says
>> Air travel in the world's second-largest economy holds the key to global energy demand this year, Vikas Dwivedi, global energy strategist at Macquarie Group, said in an interview. While gasoline consumption is far better than expected and diesel demand has recovered, jet fuel is lagging, he said.
Hong Kong's travel industry council builds new B2B platform
>> Hong Kong's Travel Industry Council (TIC) is recruiting members for its newly-launched GreaterGo, a B2B tourism resources platform to help travel trade players drive more product creation in the Greater Bay Area (GBA), as well as business collaboration through the Belt and Road (B&R) Initiative. The platform is free to join for the first year, with the option of becoming a VIP member by paying a HKD 2,000 (USD 254) annual fee to enjoy exclusive access to B2B exchanges and promotion of their latest tourism products and services.
Hong Kong to give away 80,000 air tickets for regional travel; passenger traffic soars 24-fold
>> As part of Hong Kong's free air ticket extravaganza, the special administrative region will be giving away 80,000 tickets to people living in the Guangdong, Hong Kong and Macau Greater Bay Area from April 24. Already passenger traffic through the Hong Kong International Airport surged 24 times in February from a year earlier.
Hong Kong traffic returning as Shanghai route reopens
>> Airlines are adding back capacity to Hong Kong International, an airport that saw passenger traffic nearly completely disappear during the COVID-19 pandemic. Hong Kong International Airport (HKG) reported surging traffic for the month of February, suggesting airlines are willing to add capacity back to the hub, but passenger figures still remain well below 2019 levels.
Klook sees bookings surge for Thailand
>> Klook, an online travel platform, is expecting more than a million bookings for tourism activities in Thailand this year, ranking in the top three for destinations on the platform. Eric Gnock Fah, chief operating officer and co-founder of Klook, said the number of customers this year should grow by 300% from the 2019 level.
Chinese sightseers to head to Italy in their millions in major tourism boost
>> More than three million Chinese tourists are expected to flock to Italy on holiday this year following the easing of Covid restrictions. Italy is considered the top destination in Europe for Chinese tourists and there has been a steady increase in bookings for 2023.
AirAsia resumes service from Don Mueang to Macao
>> AirAsia has resumed its service between Bangkok (Don Mueang) and Macao. The route is operated four times weekly on Mondays, Tuesdays, Thursdays and Saturdays, with a 100% load factor on both the inbound and outbound legs of the inaugural service.
China returns to Arabian Travel Market after 3 years
>> Chinese exhibitors and travel professionals are making a return to Arabian Travel Market (ATM) 2023 which is being held at the Dubai World Trade Centre (DWTC) for its 30th edition from May 1-4, for the first time in three years.
Qatar drops travel restrictions for travelers from Hong Kong, China
>> Travelers coming to Qatar from China, Hong Kong, and Macau will no longer need to present a negative pre-travel Covid-19 PCR test result, according to the Ministry of Public Health (MoPH). This decision, effective as of April 1, marks the end of all Covid-related travel restrictions in Qatar for visitors from these regions.
Chinese outbound tourism is making its way back, luxury goods brands reveals
>> Richemont, a luxury goods brand owned by Cartier, said that Chinese outbound tourism is making its way back to Asia and Australia, helping boost luxury spend in those markets, though it has yet to reappear in Europe.