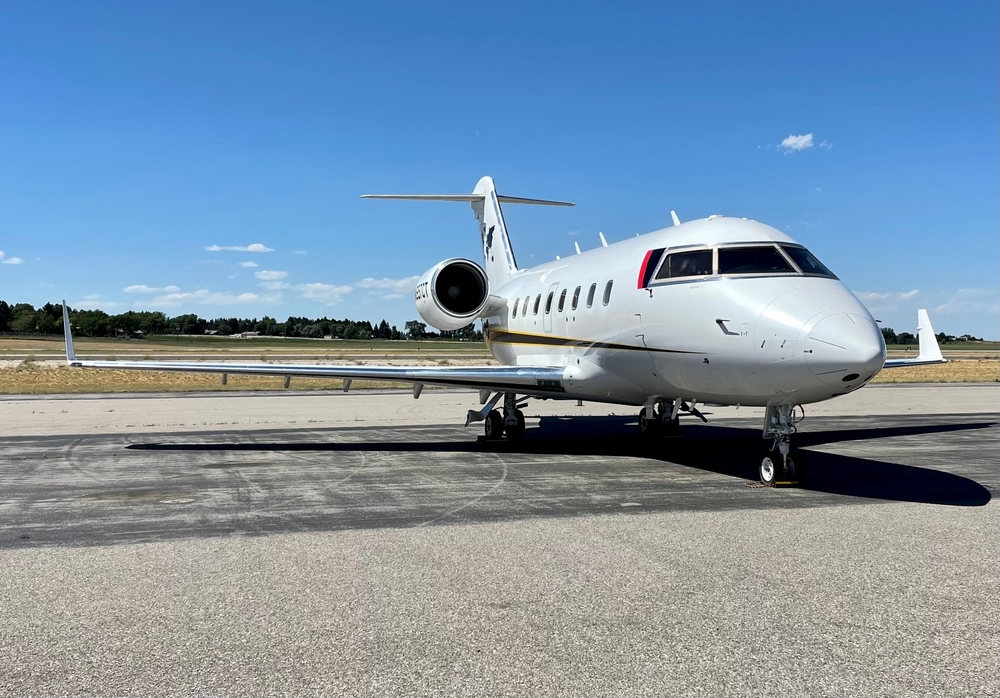 The aviation industry has faced ongoing pressures over the last 3 years, and regional jets* have fared particularly poorly. In 2022, while total airline frequencies were down 19.5%, regional jets saw a 33.5% [ Source: OAG Schedule Analyser] decline. Indeed, in 2019 regional jets represented 14.0% of all aircraft frequencies and this dropped to just 11.6% in 2022. Narrow-bodied jets took most of this share, growing by two percentage points over the same period.
*Regional jet: a jet-powered regional airliner typically operating with fewer than 100 seats.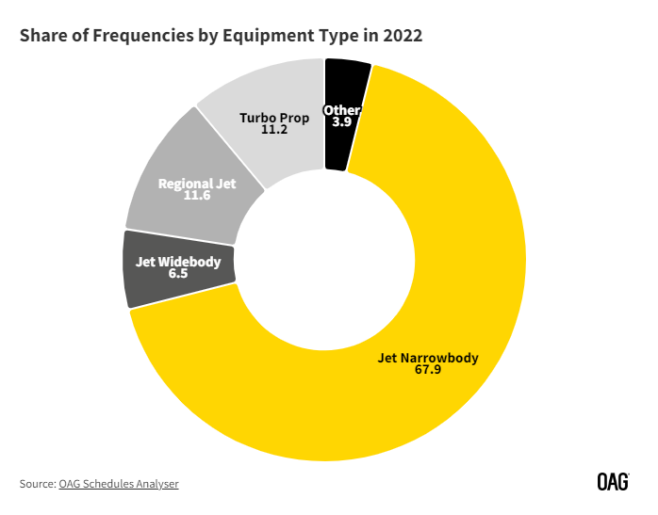 Airlines have certainly started to question the viability of their regional route networks and are increasingly reassessing their environmental impact, making the next few years for regional jet operators and manufacturers uncertain. Nevertheless, there are signs of recovery in several markets and different factors influencing these respective markets.
North America is by far the biggest user of regional jets, with 57% of all regional jet frequencies operated in North America in 2022. The next biggest user is Western Europe, representing 14.7% of all frequencies. However, Africa and Southwest Pacific have not seen the same decline in use of regional jets as elsewhere, perhaps indicating the importance of this size of aircraft to the geography and volume of these markets. Indeed, Central and West Africa has seen an increase of over 5%.
In North America, regional airlines and their regional jets have played a critical role in the US air transport system. While few of the regional airlines fly as their own brand, most capacity feeds larger carriers like American, Delta or United. However, as buses replace shorter trips and LCCs (Low-Cost Carriers) take more small-city services with lower fares and nonstop services, the value of the regional feeds is shrinking and there are fewer frequencies operated by regional jets. LCCs typically operate larger aircraft with between 120-220 seats.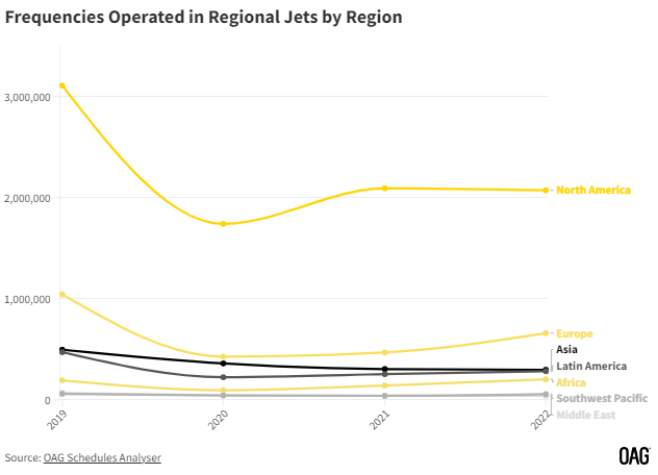 The three majors plus Alaska Airlines, Air Canada and Jet Blue are the biggest operators of regional jets in North America. With the exception of Jet Blue, which operates their own Embraer 190s with 100 seats, the other US airlines typically operate regional jets with an average aircraft size of 76 seats or fewer. This meets the scope clause which places restrictions on how many and what size of aircraft a regional airline may operate, which in turn makes the smaller regional jet popular. The objective of the scope clause is to protect pilots' jobs at the major airlines from being outsourced by limiting the regional airlines' passenger capacity.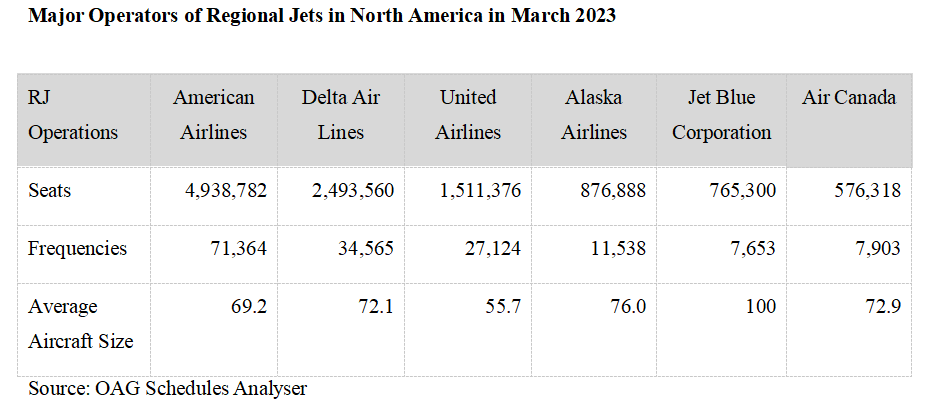 Regional airlines and jets have traditionally been the training ground for pilots. However, due to the current pilot shortages in the region, the rises in pay coupled with other inflationary pressures are impacting regional airlines' cost structure in a more substantial way than the larger airlines, especially with a smaller available seat miles base. The long-term role for the regionals facing these pressures will require close cooperation between the regional operators and the airlines that buy their services.