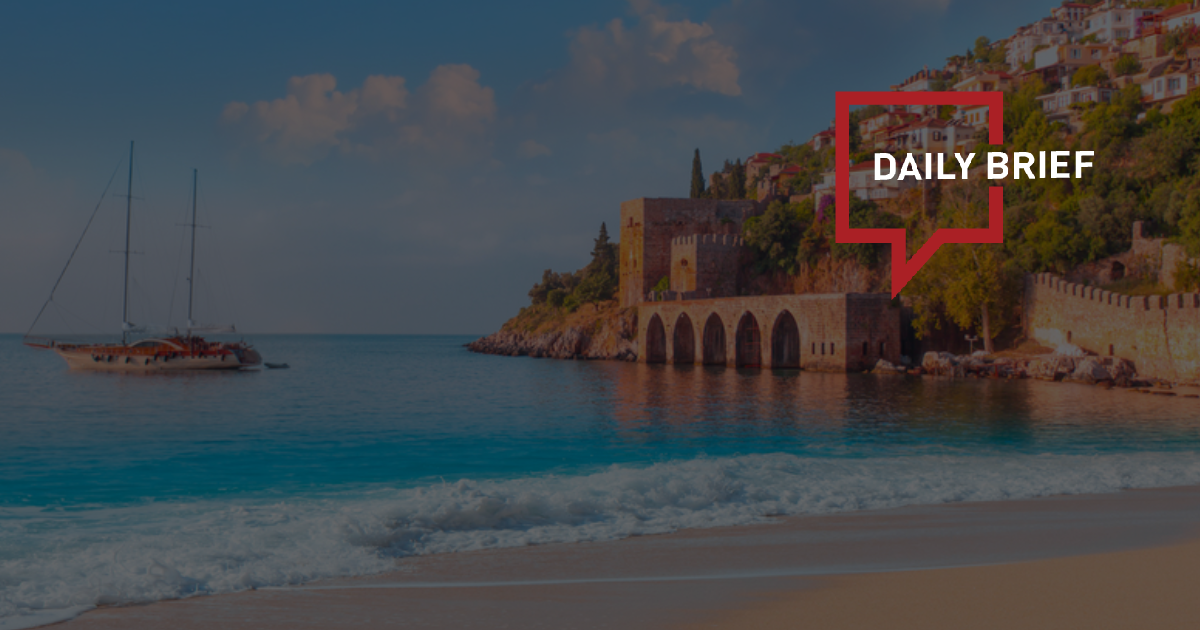 Connexus Travel with 70 years history to undergo digital transformation in FREED camp, says the CEO
>> FREED GROUP, a digital and smart merchandising solutions company headquartered in Hong Kong, announced in January that its Co-founder & CEO Abel Zhao acquired Connexus Travel Limited, which was rebranded from Swire Travel, the city's first registered travel agency. Mr. Zhao says bringing the companies together creates the synergy, driven by the common customer base and the needs of travel technology. He also emphasizes that the FREED will continue to focus on offering SaaS (Software as a Service) solutions to corporate clients.
Tencent-invested travel company reports 18.8% drop in Q4 revenue
>> Tongcheng Travel, a Hong Kong-listed online travel company, reported that its revenue decreased by 18.8% year-to-year to RMB 1,500.1 million (USD 218.1 million) in the fourth quarter of 2022. Loss for the quarter was nearly RMB 31.7 million (USD 4.6 million), compared to a profit of over RMB 26.8 million (USD 3.9 million) in the same period of 2021.
Hong Kong's MTR Corporation adds 5 new mainland destinations as train services get back on track after Covid suspension
>> Advance ticket sales for high-speed rail services from Hong Kong to various mainland Chinese cities will start on Thursday as the MTR Corporation adds five new destinations in Guangdong, Jiangxi and Hebei provinces.
The five new stations – Changping, Huizhoubei, Heyuandong, Ganzhouxi and Shengfang – will bring the number of mainland destinations to 66, according to a statement released by the public transport operator on Tuesday.
Visa applications by Chinese group tourists double ahead of Labor Day Holiday
>> The number of visa applications by group tour participants for trips over the Labor Day break between April 29 and May 3 soared two-fold in the past half month compared with the same period in February, data from Trip.com showed. Visa searches in the past week soared 886% from a year earlier, with the number of visa applications up 680%, according to data from Fliggy.
Probe into China Eastern Airlines flight crash continuing: CAAC
>> The Civil Aviation Administration of China (CAAC) said Monday that its investigation into flight MU5735 that crashed a year ago is still in progress as the case is "very complex and extremely rare." The investigation team will continue to conduct cause analysis and experimental verification work and release relevant information promptly according to the investigation progress, said the regulator.
More flights added between Thailand and China amid surging demand
>> Spring Airlines of China will sharply increase flights between China and Thailand to cater to the soaring number of visitors, boosting the total flights between the two countries to 82 per week, the company announced on Monday.
Domestically built cruise ship to be delivered at year-end for local tourism market
>> China's first large, domestically made cruise ship is scheduled to be delivered to its user around the end of this year, according to a project manager at China State Shipbuilding Corp, the construction contractor.
After the construction finishes, there will be at least two sea trials in the summer to test the vessel's overall capability and its subsystems, and also to check whether the rooms and entertainment facilities are comfortable.
More young Chinese enjoy visiting museums
>> During the holidays, many young Chinese are eager to invite their friends to visit museum exhibitions and appreciate the charm of traditional culture. According to the data released by Trip.com Group, from January to May in 2022, museums, art galleries and exhibition halls ranked fourth among the top 10 most popular scenic spots, and 25% of the museum reservations were made by people born after 1995.