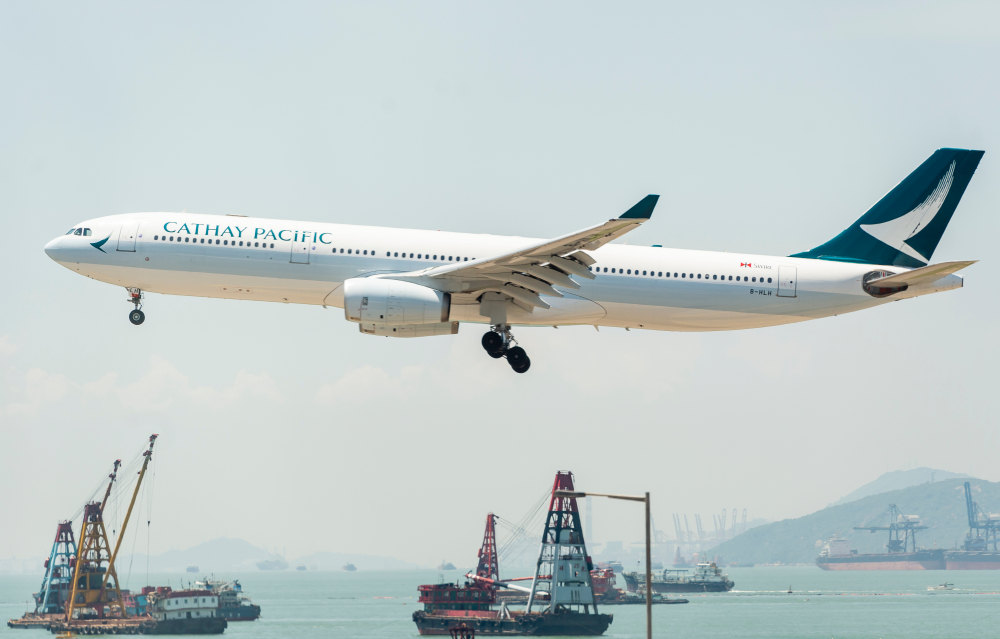 It's been a bittersweet period for Cathay Pacific. While it has been reporting a strong momentum in passenger activity, it has been sharing dire yearly revenue figures. Still, with 2023 getting off to a strong start, the airline's regional head of customer travel and lifestyle, Europe, Paul Johannes, spoke with Simple Flying about what to expect this year.
When it comes to the books, there is plenty to address for Cathay. Notably, it last week reported an $800 million loss for 2022. This figure shouldn't come as a surprise, as several of its key markets were closed for most of the year.
Thus, alongside the concerning releases have been optimistic reports. For instance, the airline has already reached 50% of its pre-pandemic levels. The uptick continues amid the revelation that the company flew 1,114,727 passengers last month. This number is a rise of 3,467% against February 2022.
The increase is part of a series of shifts for Cathay. February's revenue passenger kilometers (RPKs) rose by 4,720% yearly, load factor increased to 86.2%, and available seat kilometers (ASKs) jumped by 2,562% annually.
Cathay's Paul Johannes explained that his company is excited to continue to build its brand and has used the past three years to ensure it is more focused, efficient, and competitive than ever before.
The carrier seeks to serve over 70 destinations by the end of the month as it anticipates to be at approximately 70% of its passenger flight capacity by the end of the year. Yet, it won't be until 2024 when pre-pandemic activity is expected to be reached.
Read original article