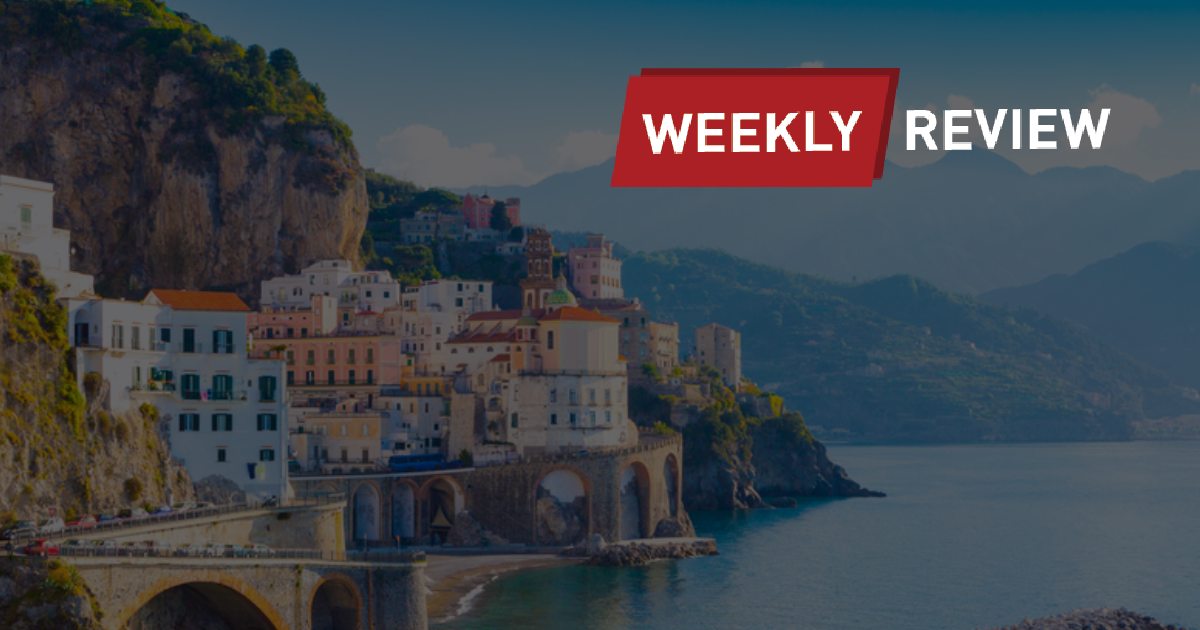 WildChina founder Mei Zhang: China's custom travel is entering a new stage
As Chinese travelers' confidence comes back with China relaxing travel restrictions, experiential luxury travel company WildChina will re-launch small-group outbound tours in the coming months. Company founder and chairlady Mei Zhang believes that China's custom travel is set to enter a new stage.

After 10 years of development, China's luxury custom travel industry is set to enter a new stage, she observed. For the past 10 years, Chinese travelers were most enthusiastic about luxury hotels and premium restaurants. They contributed a lot to operators' financial performances. But now, it's time for travelers to explore the journeys by themselves. "We are entering a new stage soon."
Trip.com launches real-time chatbot TripGen, integrating OpenAI API
Trip.com has launched TripGen, a chatbot designed to provide travellers with live assistance through cutting-edge AI technology. Trip.com implemented this technology to enable users to receive tailored travel routes, itineraries and travel booking advice in real time on the Trip.com platform. TripGen has integrated the OpenAI API, which developed ChatGPT based on GPT (Generative Pre-trained Transformer) architecture.
China Arising Forum set for Singapore on March 30
TravelDaily China in collaboration with WiT – Web in Travel, will stage a China Arising forum on March 30 in Singapore to share first-hand insights into how the Chinese online travel landscape has changed in the years since the pandemic first took hold.
Marriott expects key metric to rise in China on tourism rebound
Marriott said on Tuesday it expects an over 30% rise in its 2023 revenue per available room (RevPAR), a key measure for a hotel's top-line performance, in China from a year ago after strict COVID-19 restrictions were lifted. Marriott in January saw a surge in demand from the region during the Chinese New Year holiday, as it benefited from new open border policies and the lifting of quarantine requirements.
Hilton says China demand to be volatile near-term, sees gradual recovery
Hilton Worldwide Holdings Inc expects demand for stays in China to be volatile in the near term due to rising COVID-19 infections, the hotel operator said on Thursday, but sees the key tourism market gradually recovering through the year. Hilton missed its room growth expectations for 2022, pressured by the COVID environment in China, where restrictions were abruptly lifted after protests.
Dusit plans a post-pandemic recovery campaign in China
Thailand-based hotel chain Dusit is evaluating changes in guest behavior, performance marketing, and influence marketing, as the team gears initially target the lower end of the booking funnel. It is reactivating closer relationships with top Chinese travel agents, both in China and abroad, to reach a bigger audience of potential tourists.
Air passenger load factors back at 70% for China's Big Three
Passenger loads at China's top three airlines are rebounding as travel picks up again, boosted by people flying back to their hometowns for the Chinese New Year holidays and celebrating the chance to reunite with families and friends after nearly three years of Covid restrictions.

China Southern Airlines filled 72.7% of its seats in January, the highest passenger load factor among the trio, exchange filings show. That was up from 63% a year ago. Air China was next, with a passenger load factor of 69.9% for the month, followed by China Eastern Airlines, at 68.3%.
China's Spring Festival travel rush ends with recovering transport figures
The Spring Festival travel rush, which began on Jan. 7 this year, ended on Wednesday, with passenger traffic continuing to recover. During the 40-day travel rush, more than 1.5 billion trips took place by rail, highway, water, and civil aviation, official data showed.
Yuyuan Tourist to invest USD121 Million in Kiroro ski resort project in Japan
Shanghai Yuyuan Tourist Mart Group, a Chinese retail conglomerate, plans to expand its presence in the Japanese ski market by investing RMB828 million (USD121 million) in the Kiroro ski resort project in Hokkaido prefecture, Japan. With the latest acquisition, the company will own half of the internationally renowned ski resorts in the Japanese city, Yuyuan Tourist noted.
Tencent co-founder joins funding for Chinese air taxi startup
Chinese electric aircraft startup TCab Tech raised 100 million yuan (USD 15 million) in funding as it works on a prototype air taxi, seeking to take on more established rivals in the burgeoning market. The pre-Series A round was led by Grand Flight Investment, with Decent Capital, the family office of Tencent Holdings co-founder Jason Zeng, and existing investor BlueRun Ventures China participating.
EU to phase out COVID tests for travelers from China
EU countries have agreed to phase out COVID-19 restrictions on travelers from China that were put in place to guard against possible new coronavirus variants after China's reopening prompted a surge in infections there. They would also stop random testing of travelers from China by the middle of March.
Chinese Embassy in South Korea to resume issuing short-term visas starting Feb 18
Starting from February 18, the Chinese embassy and consulates in South Korea will resume issuing short-term visas for South Korean citizens to visit China, for business, transit and general private affairs, according to the Chinese Embassy in South Korea on Wednesday.
Taiwan to reopen to independent travel from HK, Macau from Feb. 20
Taiwan will remove all border restrictions imposed on Hong Kong and Macau residents during the COVID-19 period on Feb. 20, the Mainland Affairs Council (MAC) said Tuesday.

The change in policy will enable residents of the two territories to apply to visit Taiwan for tourism on their own instead of with a tour group for the first time since February 2020 at the onset of the COVID-19 pandemic.