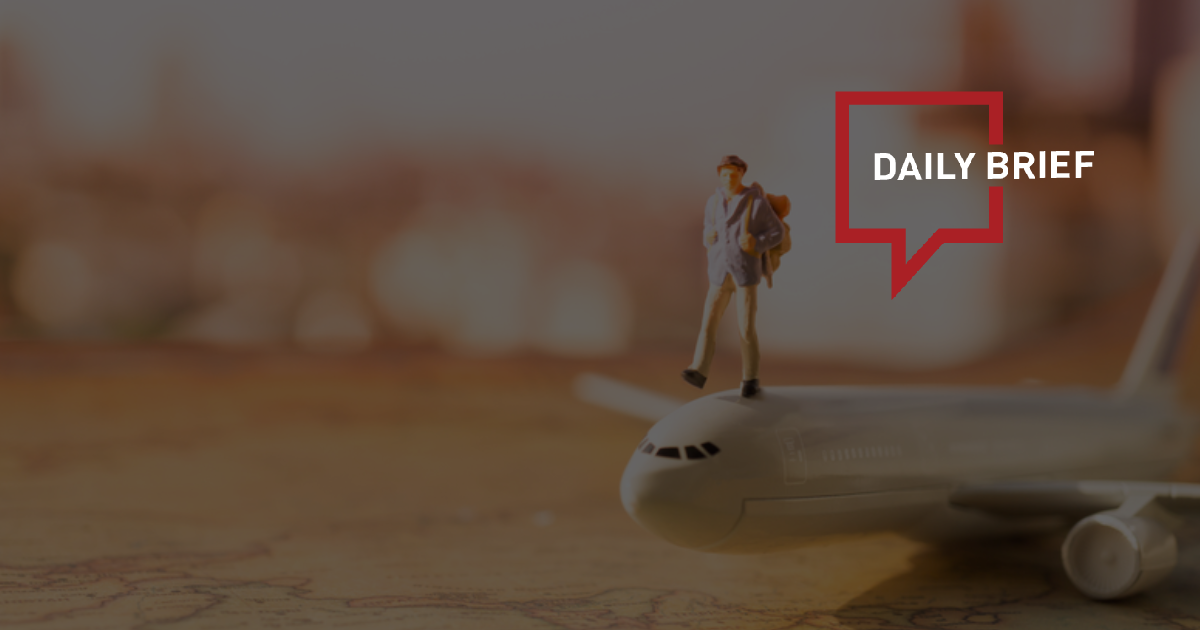 Taiwan to reopen to independent travel from HK, Macau from Feb. 20
>> Taiwan will remove all border restrictions imposed on Hong Kong and Macau residents during the COVID-19 period on Feb. 20, the Mainland Affairs Council (MAC) said Tuesday.
The change in policy will enable residents of the two territories to apply to visit Taiwan for tourism on their own instead of with a tour group for the first time since February 2020 at the onset of the COVID-19 pandemic.
Three US carriers resume direct flight services to China after several years of suspension
>> Delta Air Lines said on Monday it will resume nonstop services between China and the US on March 3, 2023. Nonstop flights will be operated from Shanghai-Pudong to Seattle and Detroit twice a week, respectively. It is the third carrier in the US to resume direct flight services to China in the past two months.
United Airlines said earlier that it would restore non-stop service from Shanghai to San Francisco without a stopover at South Korea from January 28. American Airlines also said on January 9 that it will resume non-stop flights to Shanghai on March 27, in response to the increasing demand.
Cathay Pacific, HK Express announce to cancel more flights bound for Japan
>> Cathay Pacific and HK Express on Monday said that they have canceled more flights to Japan in response to the unreasonable restrictions imposed by the Japanese government.
Cathay Pacific said it can only operate 72 flights per week into Japan, which is 13-15 flights per week less than what was originally planned and approved by the regulatory authorities for February to March of 2023. HK Express said it can only operate 74 flights per week into Japan, which is 20-22 flights per week fewer than what was originally planned for March 2023.
AirAsia set to relaunch 7 international destinations in China
>> Malaysia-based low cost airline AirAsia said in a statement on Monday that AirAsia Malaysia will restart four China destinations from two hubs, Kuala Lumpur and Kota Kinabalu in the northern Borneo state of Sabah, to Macao, Shenzhen, Guangzhou and Kunming with a total of 10 flights weekly, with the plan to increase the frequency by up to 27 flights weekly in March.
The first flight to/from China recommenced on Feb. 10 to/from Guangzhou with strong load factors both ways.
Yuyuan Tourist to invest USD121 Million in Kiroro ski resort project in Japan
>> Shanghai Yuyuan Tourist Mart Group, a Chinese retail conglomerate, plans to expand its presence in the Japanese ski market by investing RMB828 million (USD121 million) in the Kiroro ski resort project in Hokkaido prefecture, Japan. With the latest acquisition, the company will own half of the internationally renowned ski resorts in the Japanese city, Yuyuan Tourist noted.
Sanya's extended tourism season reflects the full extent of Chinese travel enthusiasm in post-epidemic era
>> During the Spring Festival holidays, Sanya received more than 1.6 million tourists, an increase of more than 600,000 from pre-pandemic 2019 levels, the Xinhua News Agency reported.
According to a report by Hainan Daily on February 11, since the Spring Festival holidays, total tourism bookings in Hainan increased by 22% year-on-year, hotel bookings increased by 20%, and scenic spot ticket sales increased by 57%. What is usually the golden week of Hainan tourism has now become a "golden month" and the trend is expected to grow into a "golden season."
Business gets back to normal after Hong Kong-Chinese mainland border reopens
>> The full reopening of travel between Shenzhen in China's Guangdong province and the country's Hong Kong Special Administrative Region has made life much easier for local businesses and commuters, with shopping malls seeing a gradual return to normal. The authorities dealing with exit and entry in Shenzhen's various districts have also become more busy.
China's ice and snow tourism revenue expected to skyrocket by 2025
>> In the first winter season of the post-Beijing Winter Olympics era, 60.3% of survey respondents said they have plans for ice and snow leisure-related travel, a new survey shows. Meanwhile, the latest report predicts that the national ice and snow tourism revenue will reach RMB720 billion (USD105 million) by 2025.