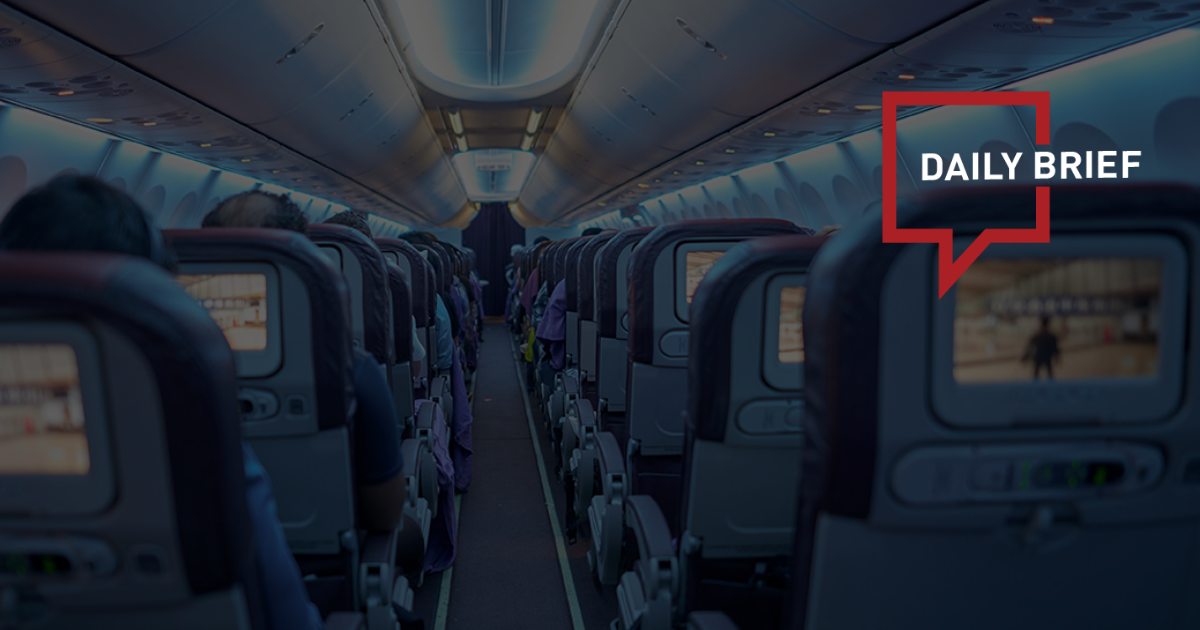 China's post-Covid travel plans slowed by 8-week wait for visas to Europe
>> China's rapid dismantling of Covid restrictions has caught some embassies and consulates in the country off guard and understaffed, causing complications in issuing visas and delaying the resumption of international business activity. Joerg Wuttke, head of the European Union Chamber of Commerce in China, said some Chinese executives are waiting as long as six to eight weeks to get business visas to travel to Europe.
First Hong Kong tour group arrives in Beijing as cross-boundary travel resumes
>> The first tour group from Hong Kong, comprised of 17 people, arrived in Beijing on Feb. 6, marking the full resumption of cross-boundary travel between Hong Kong and the mainland. An official from the Beijing Municipal Bureau of Culture and Tourism said that the city had launched 88 emerging cultural tourism destinations and 11 themed routes to boost its inbound tourism market.
Hong Kong welcomes back cross-border students
>> Hong Kong officially welcomed back cross-border students for full-day, in-person classes on Wednesday amid a total resumption of travel between both sides, marking an end to three years of online lessons. The education secretary added that authorities would review the need for daily negative rapid antigen tests (RAT) in schools at the end of the month.
China resumes overseas group tours to 20 countries, Japan not included
>> China on Monday resumed overseas group tours for Chinese citizens after a roughly 3-year hiatus due to the coronavirus pandemic, but the tours will be limited to 20 countries, with Japan excluded from the list. Japan's tourism and retail industry had been hoping for the resumption of group tours from China as they comprised a major portion of inbound travelers before the pandemic, but the prospect of their return remains uncertain.
Chinese airlines add more international routes, opening up flight options
>> Following the resumption of outbound group tours, more international flights out of Shanghai are being scheduled. Shanghai-based China Eastern Airlines has resumed 52 air routes to overseas destinations, with 302 flights per week. They include Shanghai-New York, Shanghai-London, Shanghai-Toronto, Shanghai-Paris, Shanghai-Sydney and Shanghai-Frankfurt.
Royal Caribbean very optimistic on China cruise reopening
>> Royal Caribbean executives think the Chinese cruise market will re-open later this year, with 2024 a realistic date for the market to be back. "There's currently two impediments to the China cruise market opening up," said Michael Bayley, president and CEO of Royal Caribbean International. "One of them is there is still a ban on cruising and group travel in China."
Klook announces partnerships with Vietnam's attraction players
>> Klook has partnered Vietnam's Sun World and VinWonders to drive demand to the country by positioning Vietnam as a top destination for international travelers. With Vietnam expecting to welcome eight million international travelers in 2023, these strategic partnerships will play a key role in driving international travelers to Vietnam and enable Sun World and VinWonders to capitalize on this rising demand.
Philippine tourism official says welcome Chinese tourists back
>> Cynthia Lirio, secretary general of the Philippine Travel Agencies Association (PTAA), told Xinhua in a recent interview that the Philippines welcomes Chinese tourists and is looking forward to receiving tour groups from the world's second-largest economy. Lirio said the return of Chinese tourists could boost the recovery of her country's vital tourism sector, which has long been hampered by the pandemic.
Cambodia welcomes Chinese tourists without any health-related restrictions
>> Outbound tourism by Chinese citizens, which had been suspended for nearly three years, has gradually resumed since China optimized its COVID-19 response and entry-exit policies on Jan. 8. More than 2.87 million Chinese traveled abroad during the 2023 Spring Festival, up 120.5% from the same period last year, according to Chinese Foreign Ministry spokesperson Mao Ning. Southeast Asian countries benefited the most from the surge of Chinese tourists during the festival, data from Chinese travel platform Ctrip showed.
China's C919 passenger jet rumored to experience failure during verification flight
>> A C919 aircraft, the new passenger jet model built by the Commercial Aircraft Corporation of China (COMAC), was originally scheduled to fly from Shanghai to Beijing and then to Hefei on February 1 as part of its "100-hour verification" procedure prior to official passenger flights. However, according to information circulated on Chinese social media, the plane did not arrive in Hefei as scheduled, but instead returned to Shanghai due to complications with its left-hand thrust.