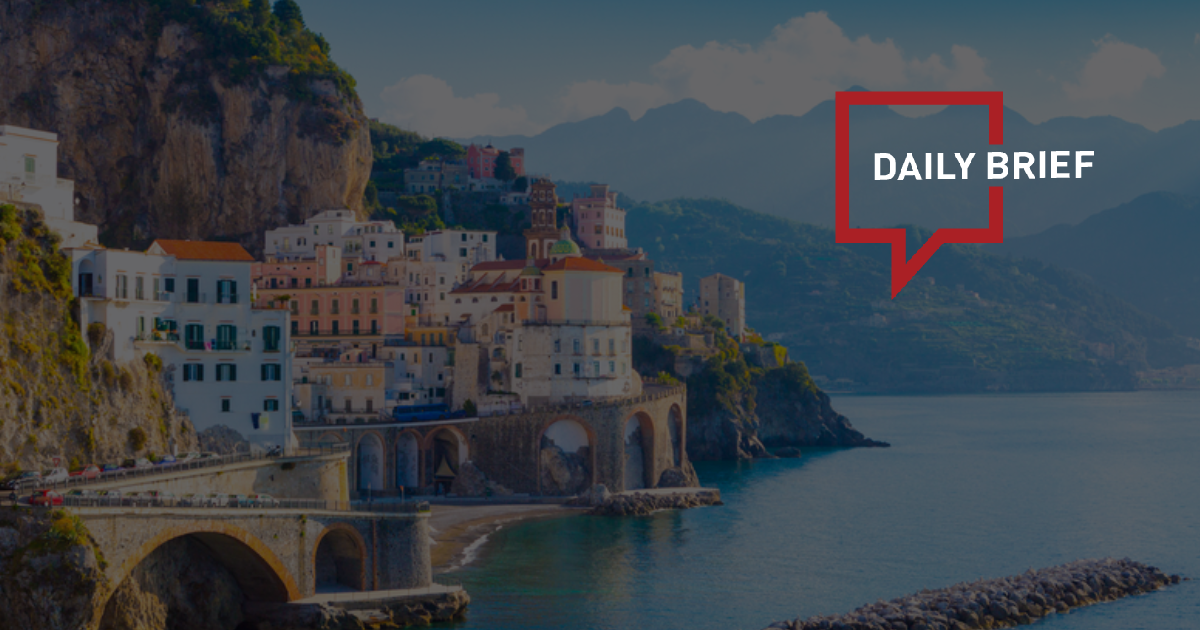 Hong Kong-mainland travel traffic spikes as border fully reopens
>> Visitor traffic between Hong Kong and China's mainland doubled on Monday, as the border fully reopened for the first time after three years of Covid-induced closure.
Travelers made more than 233,000 trips across Hong Kong's land and ferry border check points — most of which connect with the mainland — on Monday, up from about 116,000 the previous day, according to the Hong Kong Immigration Department. The crossings helped boost the overall number of trips in and out of the city, including via the airport, by 64% to 284,000.
China's travel companies foretell huge earnings
>> China's travel companies are expecting large earnings, as tourism orders for domestic attractions and hotels have doubled during the Spring Festival holidays, ThePaper reported on Tuesday. The number of orders for tickets to domestic scenic spots and for domestic hotels over the weekend rose by 638% and 273% respectively year-on-year as of the afternoon of Feb 3.
Searches for "night tour" and "Lantern Festival" doubled in the past week compared to the same period last year, according to statistics from Ctrip, an online travel platform. Data from the travel portal Tuniu shows that orders for Lantern Festival trips in 2023 have increased by 56% year-on-year.
China reopening: Asian tourism and retail set to reap benefits despite inflation fears
>> China's rapid reopening is expected to provide a major fillip to Asia's pandemic-battered hotel industry. Even before Beijing abandoned its zero-Covid policy, Asian hotels were enjoying a brisk recovery as economies reopened, unleashing pent-up demand for leisure and corporate travel.
Hong Kong's beaten-up retail industry has the most to gain. With tourists having accounted for about 30% of the city's total retail sales before the pandemic and high street shop rents in core districts a fraction of their levels in 2015, the scope for a Chinese tourist-driven revival of the city's retail sector is considerable. CBRE expects Hong Kong's high street rents to rise 5 to 10% this year following several years of annual declines.
COVID impact hits China Tourism Group Duty Free 2022 results but outlook looks promising
>> China Tourism Group Duty Free Corporation (CTG), the parent company of China Duty Free Group (CDFG) on Friday posted a COVID-hit 47.95% decline year-on-year in 2022 net profit to CNY5.025 billion, the company revealed on Friday.
CTG's preliminary 2022 full-year results showed that operating income fell 19.52% year-on-year to CNY54.463 billion. Realized operating profit decreased 48.63% to CNY7.605 billion.
Li Gang takes over from Peng Hui as Chairman of CTG Duty Free, Charles Chen appointed Vice Chairman
>> Peng Hui has resigned as Chairman of China Tourism Group Duty Free Corp (China Tourism Group/CTG) and as an Executive Director from the Board of Directors due to his retirement, effective 2 February.
Following Peng's resignation, the CTG Board has elected the highly experienced and much-respected Li Gang as Chairman of the Board of Directors, Chairman of the Strategy Committee and a Member of the Nomination Committee.
Hong Kong may need 2 years for tourism recovery: Airport CEO
>> Hong Kong's offer of 500,000 free flights won't be enough to immediately revive the city's tourism sector after years of COVID restrictions, Yet Fred Lam, CEO of Hong Kong's Airport Authority, predicted on Sunday.
"We need at least 18 months to two years to return to pre-pandemic levels," Lam told local radio on Sunday, according to the South China Morning Post. He predicted that inbound traffic would reach 80% of its pre-pandemic total by December.
Trip to HK made easy for Shenzhen residents
>> Shenzhen residents can apply for a "one trip per week" permit to visit Hong Kong as individual visitors without an advance appointment.
After simply inserting the exit-entry permit for traveling to and from Hong Kong and Macau into a self-service machine, selecting the endorsement category, and paying by scanning a QR code, Shenzhen residents can get the new endorsement within a minute - rather than wait for five to seven workdays.
Thailand expects Chinese tourist numbers at 80% of pre-pandemic levels in 2023, official says
>> The number of Chinese tourists visiting Thailand this year will likely bounce back to about 80% of 2019's pre-pandemic level, according to a Thai official.
Between 7 million and 10 million Chinese tourists are expected to land at Bangkok Airport this year, Nonglux Yooyendee, director of Tourism Authority of Thailand Shanghai Office, said at the welcome event for China's first overseas group tour to the country since the start of the Covid-19 pandemic.