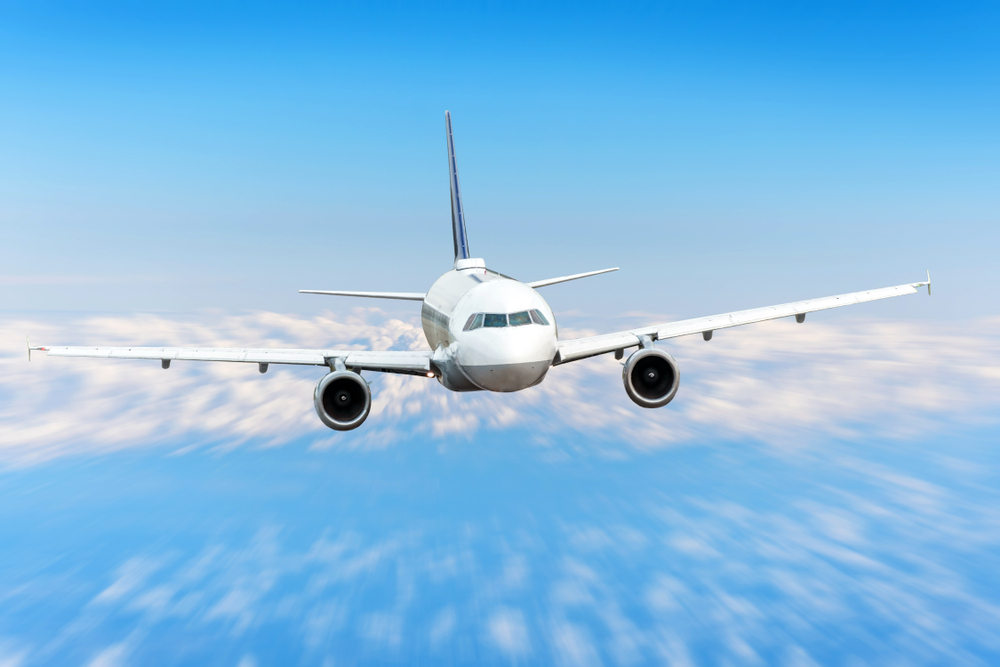 The good news that China removed quarantine requirements for inbound travelers and was reopening to all international travel from January 8 2023 was a surprise, as nearly every global demand forecast for 2023 assumed nothing much would change before the second half of the year.
In 2019, China was the fifth largest international market in the world with over 102 million seats of which Chinese airlines accounted for 53.8 million, or a 52% share of the market. In 2022, China fell to the 51st international market in the world with just 7.4 million international seats.
Table 1 – International Capacity To China 2019 V's 2022


Locally based airlines flipped a considerable amount of their capacity from 2020 to domestic services and the financial implications have been serious for many airlines.
The announcement of the change in travel policy from January will be welcomed by the Chinese based airlines. But will the recovery be as quick as some hope? There are many factors that will need to be addressed.
Spring Festival – Peak Holiday Period
Over the last few months airlines will have been taking reservations for the busy weeks of travel during the Spring Festival (Chinese New Year 22-28 January), this holiday period would have been one of high demand with hope of profitability. For many airlines it is likely that they have far too many forward bookings that will prevent them adjusting and changing their planned services; frustrating, but something that couldn't be easily overcome.
Reaching China
For the regional markets in Asia, and indeed from North America, accessing the China market will be a return to normal operating patterns and schedules; flights will be scheduled to maximise onward connectivity and it will in many ways be business as usual. The same cannot be said for the European carriers that will at some point return to China as airspace sanctions continue.
Alternate routings from Europe to Asia seem to have required either: a very southerly track across Central Asia in an easterly direction, or a northerly routing sending aircraft to near the north pole before tracking back down into Europe. Either routing appears to be adding between one to two hours to each flight, which in many cases takes the flight time beyond twelve hours. That twelfth hour is when airlines begin to grapple with complex aircraft integration issues that may require either a delay to a returning flight, inefficient crew and aircraft utilisation or a range of missed connecting opportunities - none of which are ideal.
The table below highlights the number of scheduled flights operated by European airlines to China in 2019 and the impact of an extended two-hour block time on aircraft utilisation on both a per annum and per day basis. The impact for any of these carriers is significant, in the case of Lufthansa alone rebuilding their China network to its previous size without access to Russian airspace and improved routings will add up to around 600 days extra flying just in one direction. Since no airline has such spare capacity in its fleet it is likely that any airlines returning to China from Europe will have to operate with less frequency than they did in 2019 and for some, returning at all may not be worth the lost opportunities elsewhere.
Table 3 – Western European Airline Services To China 2019


Particular Circumstances Create Opportunities For China's Airlines
Throughout 2022 China's airlines have continued to operate to Europe, although with limited levels of frequency and all of those flights have operated through Russia which clearly provides a time and significant costs advantage to those carriers in a reopened market.
Chinese airlines also enjoy a cost advantage over their European rivals, lower wages and other operating costs have resulted in somewhere close to a 30% cost differential between carriers which in turn allows the locally based Chinese airlines to sell at lower price points than their competitors.
For the US-based airlines seeking to return to China even before the pandemic political events were making operations difficult and access to commercially acceptable slot pairs appeared difficult for some carriers. American Airlines in 2018 dropped all services from their Chicago hub to Beijing and Shanghai citing colossal losses on the route. Not surprisingly, no US major has operated a scheduled service to China since the pandemic began, with considerable long-haul investment taking place to Europe and the Indian Sub-Continent in that time an immediate return in any significant size seems unlikely.
The combination of additional sector lengths increased operating costs and alternate opportunities for European airlines and the wider political issues facing US based airlines points to a wide-open door for China's airlines to become the dominant capacity suppliers with only "notional" frequencies from European and US carriers. Since two of the major Chinese carriers are members of global alliances (Air China/Star, China Southern/Skyteam) and the third apparently close to joining OneWorld it is a reasonable scenario that the Chinese carriers will merely feed the short-haul networks of their partners at their hub airports rather than those carriers invest heavily in a market where they can't win.
China's Future Shape & Size
The easing of travel restrictions was sudden, but it will not result in a sudden change of capacity or rapid switching of schedules towards international flights; at least not in the next three to four months. By surprising everyone, the Chinese authorities have failed to recognise the planning that is required to reopen markets that had been closed for nearly three years or understood the challenges airlines are facing in adding more capacity at short notice.
However, despite all those challenges we expect China to once again become a major international market over the next year. Short haul regional demand from China to major leisure markets such as Thailand, Vietnam, Japan and South Korea will noticeably grow in the second half of the year and by the last quarter of the year the outlet malls of Europe and North America will once again be accepting Alipay in all the shops. China might not quite be the hot spot for international growth that some expect in the first half of the year but heading into 2024 and beyond it will once again be in the top five international markets in the world, and that will be some recovery in twelve months.