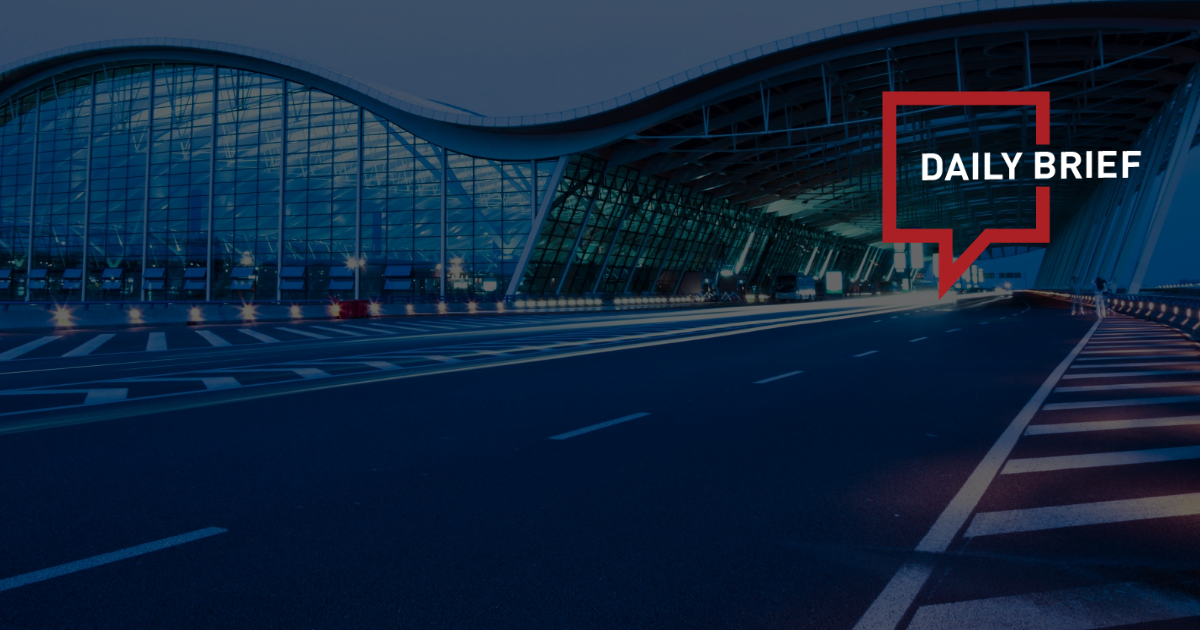 US gateway airports to benefit from lifting of China travel restrictions
>> The lifting of China's Covid-19 travel restrictions will boost international air travel, accelerating air traffic recovery and buttressing revenues at select U.S. major-hub international gateway airports such as Los Angeles, San Francisco and New York that have established operations across Asian markets, Fitch Ratings says.
Jet shortages a concern amid China travel thaw
>> Financiers at the center of a USD 200 billion industry underpinning airline fleets are meeting in Dublin this week, gambling that China's decision to free travel will accelerate their recovery from a pandemic downturn, while warning of a shortage of jets.
Shanghai Airport to acquire 32% of Sunrise Duty Free shareholder Uni-Champion and 12.48% in CDF Sunrise
>> In major breaking news, Shanghai International Airport Co announced last Friday that it will partner with Shanghai Airport Investment Co in a joint venture that will acquire 32% of issued shares in Hong Kong company Uni-Champion International Limited, a shareholder in Sunrise Duty Free businesses. The new JV will also acquire a 12.48% equity interest in CDF Sunrise Internet Technology Co from Tianjin Boyu.
How a Chinese travel-tech startup survived the pandemic
>> After enduring three consecutive hard winters, the long-awaited spring is finally arriving for China's tourism sector as the country lifts most of its mobility curbs. One of the entrepreneurs who did not give up on the travel industry was Cheng Xiaoyu, founder of Lushu Technology Co., a company providing tailor-made journey plans to travel agencies.
Trip.com Group sees surge in mainland China travel bookings boosted by Lunar New Year demand
>> Trip.com Group has seen mainland Chinese demand for travel continue to surge in the run-up to the Lunar New Year holiday season. This comes after the decision last month by mainland China to officially abolish all quarantine restrictions for inbound visitors from January 8. Bookings show the most popular cross-border destinations include: Macau, Hong Kong, Taiwan, Thailand, Australia, Singapore, the United States, Malaysia, the United Kingdom, and Indonesia.
Temporary night trains added during Spring Festival travel rush in east China
>> The Hefei branch of China Railway Shanghai Bureau Group has added temporary night trains to meet the needs of travelers during the Spring Festival travel rush.
Tickets selling fast as Hong Kong-China high-speed rail link reopens ahead of Lunar New Year travel rush
>> After being shut for nearly three years because of the pandemic, the 26-kilometer (16-mile) high-speed rail link between Hong Kong and mainland China finally reopened last weekend. But tickets are hard to come by with only 10,000 for sale daily -- 5,000 each way. Ticket sales have been limited as rail operators try to get back up to speed ahead of the Lunar New Year travel rush.
Chinese tourism set to influence Vietnam's targets
>> The future of Vietnam's tourist business is about to shift as China finally reduces the degree of pandemic control and opens its borders. Tu Quy Thanh, head of Lien Bang Travel, believes that Vietnam will be able to accommodate the flow of tourists from China after the first quarter. "We anticipate the reopening of China will increase Vietnam's GDP growth by more than 2% this year if Chinese visitors return in the second half of 2023," according to Michael Kokalari, chief economist at VinaCapital Fund Management.
Chinese embassies require travelers from Japan and South Korea to take 48-hour nucleic acid tests
>> Chinese embassies in Japan and South Korea said in statements on Sunday that travelers to China must take nucleic acid tests within 48 hours before their departure, and those who show negative results will be allowed to come to China.
Macau expecting up to 60,000 daily tourists during holiday peak, tourism office
>> Macau is averaging over 40,000 tourists, with expectations that the Chinese New Year holiday will bring in up to 60,000 at its peak. The figure marks a significant turnaround from the past three years, which have seen tourism numbers sharply deflated by COVID-related entry measures, strict testing and lockdowns.