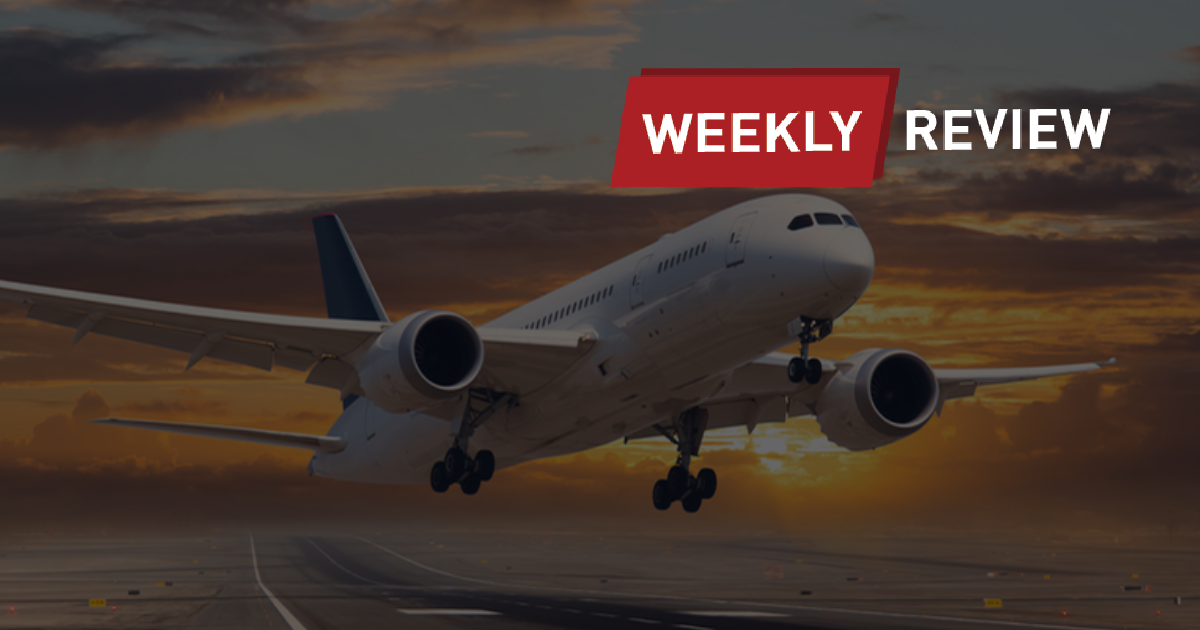 China state-owned airlines to delist in New York
Two of China's largest state-owned airlines said they would give up their New York stock exchange listings, joining a raft of government-controlled firms that announced their departures from US bourses last year.

China Eastern Airlines Corp. and China Southern Airlines Co. stated in separate filings on Friday their intentions to apply to voluntarily delist their American depositary shares listed on the New York Stock Exchange. The companies attributed the decision to commercial factors, including the costs of maintaining a US listing despite the smaller number of shares and trading volumes in the US relative to those in Hong Kong.
China Southern Airlines flies Boeing 737 Max after four-year hiatus
China Southern Airlines has flown a Boeing 737 Max for the first time since the aircraft was grounded in 2019 following two deadly crashes. Flight CZ3960 flew on schedule from Guangzhou to Zhengzhou in China earlier yesterday. Another 737 Max airliner also flew from the provincial capital of Guangdong to Wuhan in the afternoon.
Greater Bay Airlines to expand aircraft fleet 'to 22 planes by 2027' after carrier launches flight to Japan
Hong Kong's Greater Bay Airlines plans to boost capacity by increasing its aircraft fleet to 22 planes by 2027, its CEO has revealed after the company launched a regular service to Japan to entice passengers aching to travel after three years of Covid-19 curbs.
China preparing to expand airline service to United States
The Chinese air travel regulator is preparing to allow airlines to fly more routes between China and the United States following the lifting of anti-virus travel restrictions, state TV reported Wednesday.

U.S. and Chinese airlines are among some 40 carriers that have submitted applications covering some 700 flights per week involving 34 countries, China Central Television reported on its website. It gave no timeline for when normal flights might resume.
Chinese liquor maker Wuliangye invests USD 730 million in Sichuan Airlines Group
Yibin Wuliangye Group, a Chinese maker of alcoholic drinks, has invested RMB 5 billion (USD 729.7 million) in Sichuan Airlines Group to help it recover from losses in recent years as a result of the pandemic. The new funds will be used to boost the airline operator's capital.
Russia, China ready to restore mutual travel as soon as possible
Russia and China are poised to deepen their strategic cooperation and are ready to restore mutual travel as soon as possible, China's ambassador to Russia Zhang Hanhui told TASS in an interview, Trend reports.
Cross-border travel gets boost from new policies
Officials said on Friday that China's optimized immigration policies are accelerating the recovery of cross-border business and exchanges, and refuted groundless criticism of the nation's anti-epidemic achievements. From Jan 8 to 12, immigration authorities nationwide dealt with 490,000 people entering and leaving the country each day, up 48.9 percent before the implementation of the new policies.
Fliggy adds tours and activities via GlobalTix partnership
Fliggy, the online travel platform owned by Alibaba, has formed a partnership with tours and activities distribution specialist GlobalTix. The deal integrates GlobalTix's marketplace of experiences, including attractions and tours across 40 countries into Fliggy.
Hongkongers rush to buy high-speed rail tickets to China's mainland ahead of Sunday's service launch
Hundreds of Hongkongers queued to buy tickets at the West Kowloon high-speed rail terminus on Thursday afternoon ahead of the cross-border train service's resumption over the weekend and the run-up to the Lunar New Year holiday later this month.

Authorities in the morning announced up to 5,000 tickets per day, going either way, would be available. Passengers can mainly travel to Shenzhen and Guangzhou during the preliminary stage of resumption, with longer-haul routes to start at a later date.
Hotel group H World offers shares to raise $260 million
H World Group announced the pricing of its underwritten public offering of 6,190,000 American depositary shares (ADSs), at a price of USD 42.0 per ADS. The offering will help the company raise USD 260 million.

H World plans to use the net proceeds from the offering to fund its growth strategies amid post-COVID reopening; invest in initiatives that support its long term success, including its technology infrastructure, supply chain ecosystem, distribution system that connects both individual guests and corporate clients, and environment, social and governance (ESG) efforts; and for working capital and general corporate purposes.
China suspends travel visas from Japan and South Korea over Covid curbs
Beijing has suspended visa issuance for visitors from Japan and South Korea in its first retaliation against the flurry of Covid-19 entry restrictions introduced in recent weeks by governments against travellers from China.

The Chinese embassy in Seoul announced on Tuesday it had stopped issuing short-term visas for South Korean travellers. In a notice posted to WeChat, the embassy said it would begin reissuing visas after South Korea ended its "discriminatory entry restrictions against China".