China's decision to ditch its zero-Covid policy has triggered a surge in flight bookings, according to the latest data from ForwardKeys. On 7th December, Chinese authorities announced that a negative PCR test would no longer be required for air travel between provinces. Domestic flight bookings immediately surged 56% on the previous week and continued to increase 69% the following week. On 26th December, China removed all COVID-related restrictions on domestic air travel; and bookings surged again, reaching 50% of 2019's level in the final week of the year.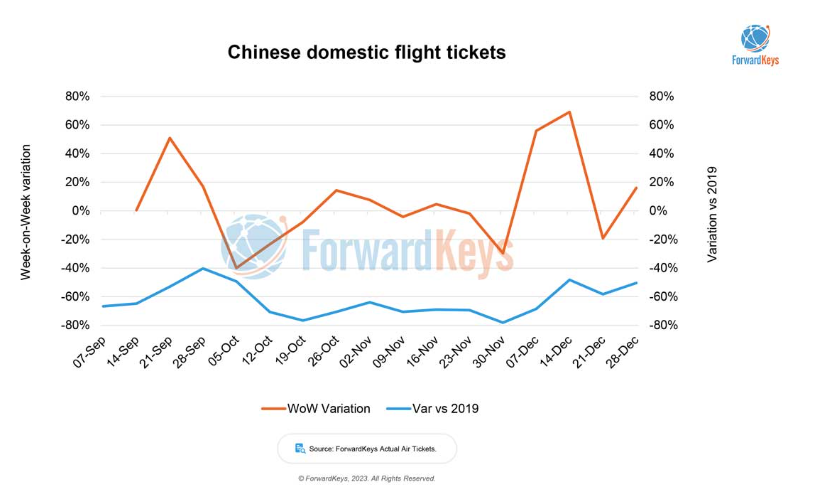 As of 3rd January, domestic flight bookings during the upcoming Chinese New Year period, 7th January – 15th February, were 71% behind pre-pandemic (2019) levels and 8% behind last year, with the most popular destinations being Beijing, Shanghai, Chengdu, Kunming, Sanya, Shenzhen, Haikou, Guangzhou and Chongqing. Before the announcement on 7th December, they were 91% behind 2019.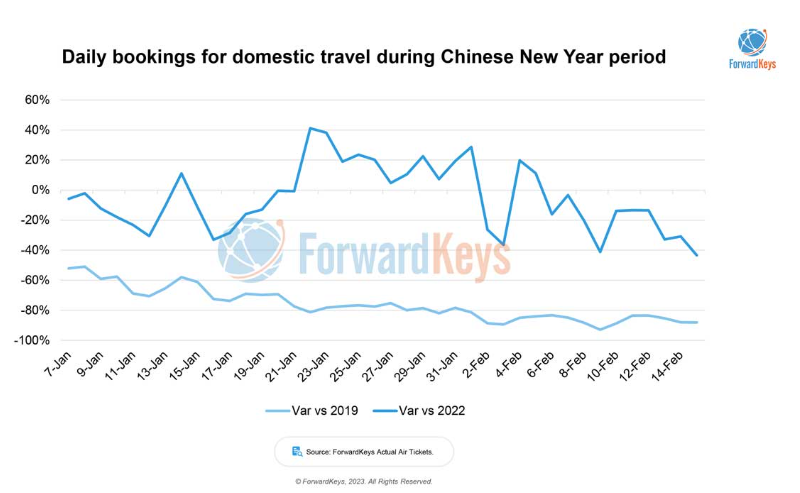 China's aviation regulator plans to restore flight capacity to 70% of pre-pandemic levels by 6th January, and to 88% by 31st January. However, a full recovery is not possible immediately, as the industry needs some time to re-hire staff and meet all flight safety and service requirements.
Read original article