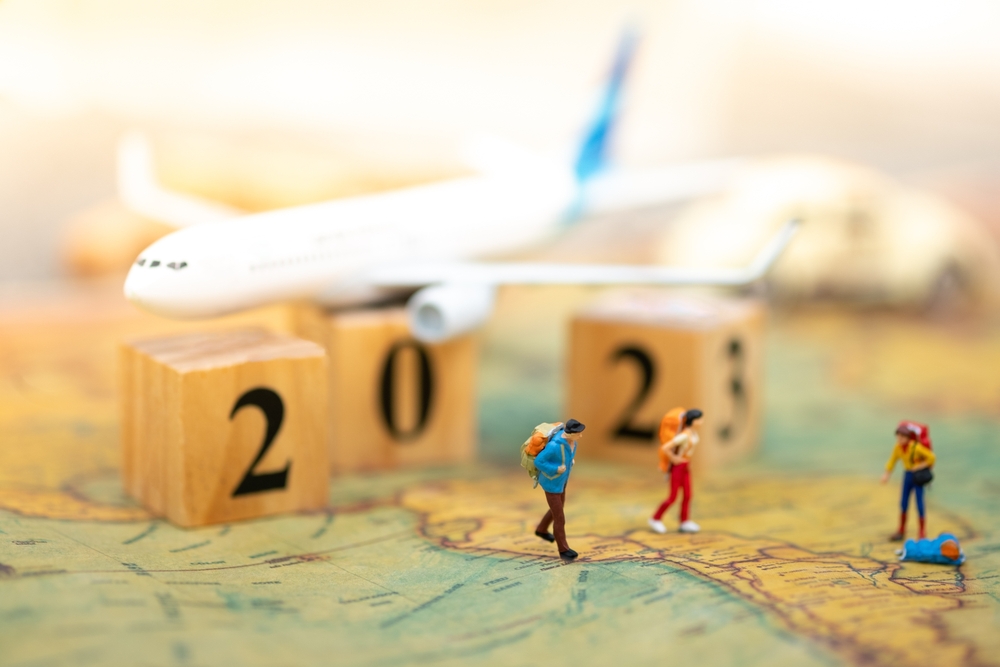 As people's desire to travel has grown since China optimized its COVID-19 control policy, the tourism market has registered a robust recovery over the New Year's Day holiday.
Data from travel agencies shows that travelers favored trips to other provinces and regions during the three-day holiday from Saturday to Monday.
Travel portal Trip.com Group said that nearly 60% of its customers purchased cross-provincial tours during the holiday, up from 40% in 2022.
Flight AI, the group's database, said the nation's largest 10 airports, including Beijing Capital International Airport and Shanghai Pudong International Airport, saw their passenger traffic rise by 20% year-on-year during the holiday.
Meanwhile, the Tuniu travel portal said that 32% of its customers purchased long-distance trips during the holiday period. It said that destinations such as Hainan and Yunnan provinces, with their milder climates and stunning scenery, proved popular.
According to the Ministry of Culture and Tourism, the domestic tourism market saw 52.71 million trips during the holiday, a year-on-year increase of 0.44%. This is 43% of the level during the same period back in 2019.
Revenue generated during the holiday was over RMB 26.52 billion (USD 3.84 billion), up 4% year-on-year, which was about 35% of the revenue created in the same period in 2019, the ministry said.
Read original article