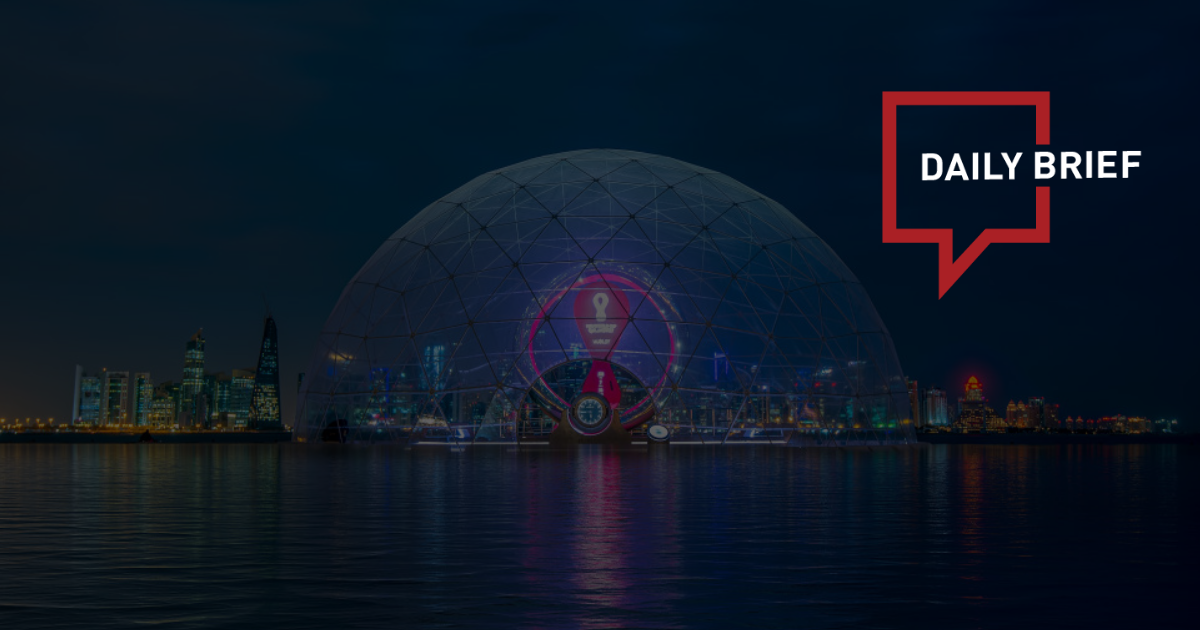 Fans kick off World Cup by booking into hotels
>> Shanghai-based online travel operator Trip.com Group said bookings of hotel packages tagged "World Cup" soared nearly 40% day by day as of Friday, with males dominating. More than 50% of parent-children rooms on the platform for Sunday night have been booked by post-80s male generation, while post-90s male generation preferred rooms with big screens. Some will also spend the night with their girlfriends, according to Trip.com.
China, Qatar launch soccer communication events
>> China and Qatar will cooperate during the World Cup to launch various soccer-related events in both countries, and at the same time taking the chance to look at the roots of the game in Zibo, an ancient town in East China's Shandong Province.
Resumption of flights from China to benefit Indonesia's tourism
>> Indonesia's Minister of Tourism and Creative Economy Sandiaga Uno responded positively to the expected resumption of flights from China to the Southeast Asian country in 2023 that would potentially boost tourist visits to Indonesia. The minister confirmed that the authority had received requests from several Chinese airlines to resume flights to Indonesia.
Foreign tourist attractions back on show
>> Amid increased international flights and updated COVID-19 prevention and control measures, overseas tourism bureaus are conducting warm-up campaigns looking to a tourism rebound in the new year. Switzerland Tourism is putting on 12 road shows from Saturday in major Chinese cities such as Shanghai, Beijing and Guangzhou to promote its winter tourism. This includes ice and snow tourism promotions, ski clubs parties, and ski experience activities.
Tourists from China may not return to New Zealand until 2024
>> New Zealand's Tourism Minister Stuart Nash says tourists are beginning to return to Aotearoa, but it was likely at least a year before visitors from China came back. Nash said a China expert told him the country's strict Covid-19 measures wouldn't be eased until Chinese New Year at the earliest. He added that, realistically, visitors from the country of 1.4 billion wouldn't start arriving in large numbers until 2024.
Sri Lanka targets one million Chinese tourists
>> The Sri Lanka Embassy in Beijing is targeting one million Chinese tourists to visit Sri Lanka after the China travel restrictions are relaxed, a statement from the mission said. Ambassador Dr. Palitha Kohona met with the General Manager of Beijing Spring Travel Service, Mr.Yang Yang, on November 16, 2022, in order to further bilateral cooperation in the tourism industry.
Hainan Airlines could be looking to resume direct flights to Mexico
>> After nearly three years of halting its direct services between China and Mexico, Hainan Airlines (HU) could be looking to reestablish passenger flights between both countries. Last week, Mexico's Embassy in China reported the possibility of Hainan resuming its service between Beijing International Airport (PEK) and Tijuana International Airport (TIJ).
Beijing district urges staying home for weekend as COVID cases rise
>> Beijing's biggest district urged people to stay home during the weekend and COVID-19 outbreaks grew in numerous Chinese cities on Friday, even as China further fine-tuned its COVID rules by removing capacity limits at entertainment venues.
Cathay Pacific set to boost flights to Bangkok
>> Cathay Pacific Airways will boost the number of flights to Thailand's capital and the country's holiday destinations, as the airline aims to play a bigger role in Hong Kong's bid to seek closer ties with other countries in the region, the group's chairman has said. Hong Kong's flagship airline would double the number of flights to Bangkok to four a day in December, from the current two.
Cathay Pacific to lift staff pay by 3.3%, offer bonus
>> Cathay Pacific Airways will increase base pay by an average of 3.3% in 2023 and offer bonuses worth the equivalent of one month's salary to Hong Kong-based staff meeting performance targets, its CEO said in a memo on Monday.
Kids brand Miki House offers Japan travel perks with China's Trip.com
>> Children's brand Miki House is making a play for Chinese and other tourists even before they arrive in Japan through a deal with Trip.com Group, China's biggest online travel agency. The tie-up includes product discounts and other perks for travelers staying at select hotels.