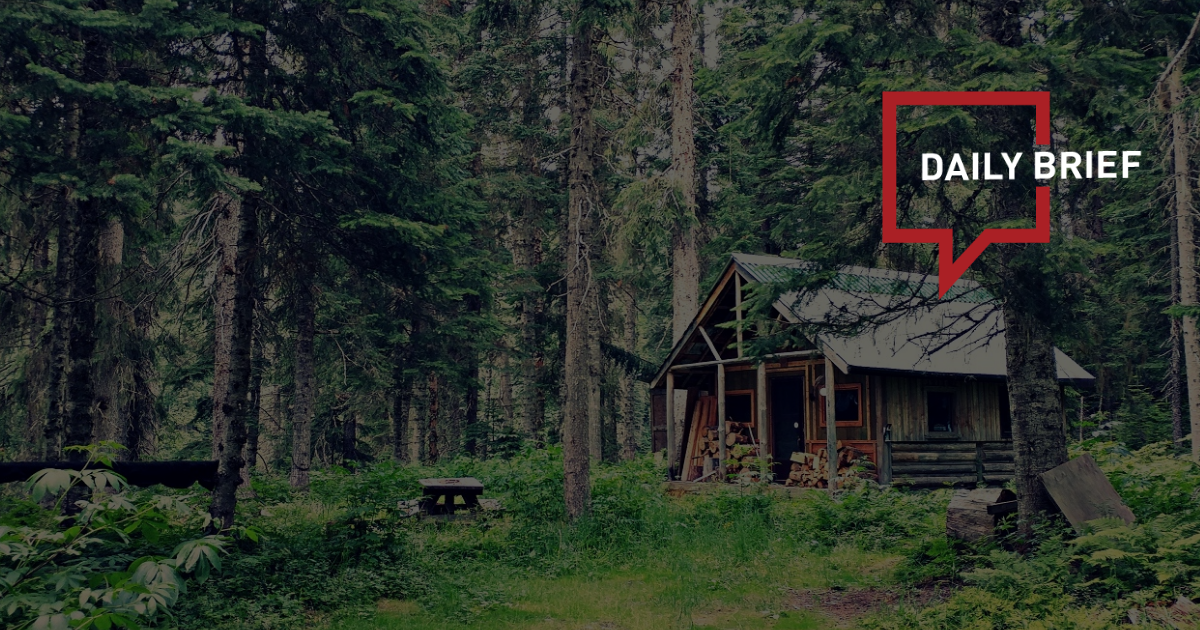 Membership-based rental company secures "tens of millions of yuan" in A round
>> Weilai Haosu (meaning Future Accommodation), a membership-based boutique vacation rental company, announced (in Chinese) on November 2 that the company has raised "tens of millions of yuan" in its Series A round funding. An investment fund under third-party payment solution provider YeePay was the lead investor of the round, and several homestay brands also participated in the investment. Weilai Haosu said it will use the proceeds of the round to grow its rural vacation rental business.
Hong Kong airport in frequent talks with authorities to gear up for travel recovery
>> Hong Kong International Airport remains in frequent talks with the government, and is making sure its facilities will be ready for an inflow of visitors ahead of a recovery in travel. This comes as more airport retailers reopened on Tuesday to accommodate rising passenger traffic.
Hong Kong October arrivals down 97% compared to pre-pandemic 2019 data
>> Hong Kong saw 97.7% fewer arrivals in October than in October 2019, despite recent relaxations to Covid-19 quarantine rules for inbound travelers. According to Immigration Department statistics, Hong Kong saw 10.8 million arrivals in October 2019, but only 318,935 last month.
EVA Air, China Airlines to increase Taoyuan-Shanghai flights
>> Taiwanese carriers EVA Airways and China Airlines on Tuesday both announced plans to increase November services between Shanghai Pudong Airport and Taiwan Taoyuan International Airport. The head of a Shanghai-based Taiwanese business association welcomed news of the increased services, telling CNA that many of those working in the Chinese city keen to travel back to Taiwan had been hampered by a lack of flights.
Air New Zealand using its Shanghai cabin crew in NZ
>> Air New Zealand has brought in around 20 of its Shanghai-based cabin crew to operate flights from Auckland. The airline said that despite holding weekly recruitment events to increase New Zealand cabin crew numbers, it simply couldn't fill the roles locally in time for the peak summer season. ANZ said that Immigration New Zealand had approved the Shanghai flight attendants working for the airline during the summer because it was "satisfied there will not be any negative impact on job opportunities for New Zealanders."
Grand Hyatt opens in Hainan
>> Hyatt Hotels Corporation announced Monday the opening of Grand Hyatt Shenzhou Peninsula in Wanning, Hainan, China. The oceanfront resort named Terence Ng as its general manager for the opening of the 262-room resort.
Taiwan museum admits to breaking three Ming and Qing dynasty artifacts worth $77 million
>> Taiwan's Palace Museum has admitted to breaking three Ming and Qing dynasty artifacts worth a reported USD 77 million. The Guardian reported that the items - a bowl, a teacup, and a plate - were uninsured and broken in three separate incidents in the past 18 months. But the damage only came to light last week.
Geely releases new ride-hailing brand with customized services
>> LEVC, a high-end commercial car brand owned by Geely, released a new online ride-hailing platform on October 31 called "Top Hat Travel," or "Limao Chuxing" in Chinese. Top Hat Travel focuses on high-quality and customized travel services, and can also provide one-to-one in-depth customized services for enterprises. LEVC is a British automobile brand founded in 1908 and acquired by Geely in 2013.