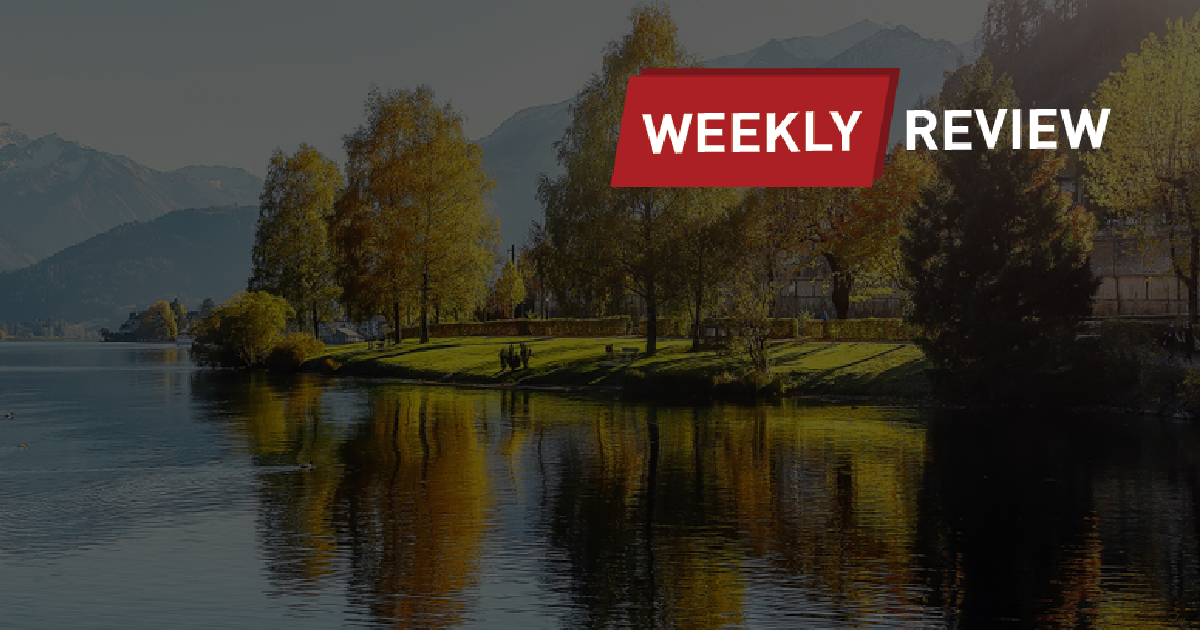 Hilton Q3 results: Travel demand remains volatile in China
In the Asia-Pacific region, Hilton's third-quarter RevPAR was up 46% year-over-year and down 16% versus 2019. RevPAR in China was down 14% compared to 2019, improving 33 percentage points quarter-over-quarter. Travel demand remains volatile in China as a result of strict COVID policies and restrictions to contain new outbreaks
H World Group RevPAR recovers to 90% of 2019 level
Hotel group H World announced that its Legacy-Huazhu hotels' RevPAR recovered to 90% of the 2019 level. RevPAR for its Legacy-DH hotels was 93% of the pre-pandemic level. As of September 30, the group had 8,402 hotels in operation with more than 797,000 rooms.
Trip.com Group invests in an integrated resort operator
Trip.com Group said (in Chinese) it has participated in the series B+ funding round of integrated resort operator Sunshine Valley. The two companies will extend in-depth partnerships by cooperating in areas such as rural tours, camping and ice & snow tourism, according to the online travel giant.
Travel solutions startup founded by former Fliggy executive raises about $10 million
WDtrip, a travel solutions provider founded in 2021, has secured about USD 10 million in its latest financing round. WDtrip's founder Yuzhou Huang was Fliggy's vice president. WDtrip has established partnerships with over 50 top companies in the travel industry, covering more than 500 upscale hotels and tourist attractions. The company said that its decentralization ecology system has a monthly sales volume of over RMB 10 million (USD 1.4 million).
Hong Thai Travel to shut down permanently as pandemic takes toll on profits
Hong Thai Travel Services, one of Hong Kong's oldest and largest travel agencies, will shut down after its profits took a nosedive during the Covid-19 pandemic, its parent company has announced.

In a statement released on Friday, Caissa Tosun Development said its board of directors agreed in a meeting the day before that Hong Thai should be wound up, adding the pandemic had undercut its business in Hong Kong, Macau and Guangdong province.
Universal Resort shuts in Beijing due to COVID measures
Amusement park Universal Resort said on Wednesday it had temporarily closed due to COVID-19 prevention measures in Beijing, as cases rise in the Chinese capital despite some of the toughest anti-virus measures in the world. The Comcast Corp-owned park did not indicate when it would reopen, but said it would refund or reschedule tickets.
Chinese Mainland tours to Macao to resume next month, with searches up 300%
With four provinces and one city on the Chinese mainland ready to restart group tours to Macao, the special administrative region's health bureau issued Covid-19 prevention guidelines for tour organizers. Following news of the resumption, Macao-related searches on travel guide websites surged about 300%.
China plans to increase international flights from this weekend
China plans to increase the number of international flights operated by domestic and foreign airlines to 840 a week from Oct. 30 to March 25. That's a jump of 106% from October 2021 to late March this year, but still way below pre-pandemic levels.

The third quarter already saw an increase in international travel, with trips rising 73% from April-June to 537,000, CAAC official Xu Qing said. According to data provider VariFlight, flights in and out of China still languish at about 95% of pre-Covid levels.
First C919 to fly with China Eastern in mid-December
China Eastern Airlines will receive the first C919, China's first domestically-developed narrow-body jetliner, in mid-December as the plane's launch operator, the carrier said on Tuesday. The carrier and its subsidiary airlines plan to deploy the C919s on their most popular domestic routes from Shanghai to Beijing's Daxing airport, Guangzhou and Shenzhen in southern Guangdong Province, Chengdu in southwestern Sichuan Province, Xiamen in southeastern Fujian Province, Wuhan in central Hubei Province and Qingdao in eastern Shandong Province.
Swire Properties partners with China Tourism Group Duty Free to develop retail project in Chinese beach city Sanya
Swire Properties will partner with state-owned China Tourism Group Duty Free Corporation Limited (CTG Duty Free), the world's largest duty-free operator, to develop a retail landmark in Hainan province, as the Chinese free-trade port chases more tourists and investments.

Swire and CDF Investment & Development Co. Ltd (CDFID), a subsidiary under CTG Duty Free, have established a joint venture company and successfully acquired a site via a government land listing-for-sale for RMB 1.308 billion (US$179 million). The joint venture will develop the site into a premium, resort-style, retail-led complex with underground parking and other ancillary facilities, which is expected to be completed in phases from 2024, according to Swire. Swire and CTG Duty Free will each hold a 50% interest in the project.